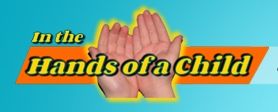 We have used a lapbook style of schooling before. We have used file folders, spiral bound scrapbooks and even poster boards with a couple of the projects we have done. The kiddos always like doing these types of projects, because they are hands-on learners.
In The Hands of a Child has many Project Packs and Note Packs ~ covering almost any subject you could want to cover! We got to review the Project Pack: Introduction to Geometry. This downloadable pack is currently marked on sale for just $5.00!
There were so many choices when this review was opened, but since we are at an odd place with our math- because I can't find anything that suits them- I opted for the Geometry pack. It is geared towards 4th -8th grade, and is a great introduction to the subject. It was a very quick -touch all of the bases- type pack.
I wasn't sure how the project packs worked, but turns out they were easier than I thought. They were basically a build your own workbook- with a couple of hands on measuring and documenting. The program was pretty clear and a very basic introduction to Geometry. Kiddos both said they enjoyed learning about shapes and angles.
We did learn something about protractors... don't get the pretty ones for work... gotta have the clear ones to see what you are doing!
Be sure to check out some of the other great products that Hands of a Child has to offer...