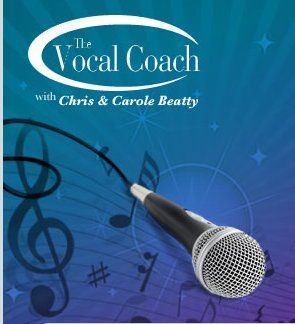 Vocal Coach Singer is personal at home vocal lessons program designed and taught by Chris and Carole Beatty. The program contains 7 training CD's, 4 workout CD's and a guidebook. It is available in CD's or mp3 downloads. Throughout the CD's it teaches posture and breathing exercises, as well as vocal warm-ups and exercises. Vocal Coach Singer can be found at The Vocal Coach for $119.99 for the CD's or $99.99 for the downloads.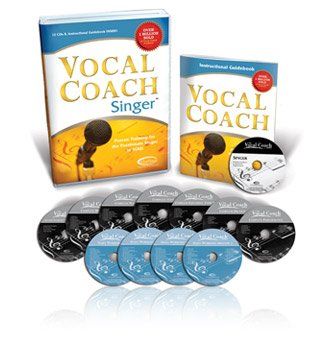 I was pretty excited to be able to review this product. Samantha started taking beginning voice lessons at the beginning of the year - with her piano teacher. Riley joined in during the summer. At the beginning of September, she decided she didn't want to do piano anymore, so.. since the lessons were far enough away that I couldn't justify the drive, we searched and found lessons closer to home. It was a huge difference, because they went from singing songs to more vocal lessons. This fell into our lap at the perfect timing. Mainly because it explained or backed-up what they were now doing in lessons, that it was more than just singing. Vocal Coach does similar warm-ups that they have started learning.
We are using Vocal Coach daily in our school (another bonus - we are able to do the exercises and warm-ups more than just once a week!). There is so much contained in these downloads, that we are only halfway through the breathing and warm-ups.. still have much more to go. The kiddos have never said - Oh, I love this product- like they have about things in the past, but I have never had either one fuss about using it. I think they find most of it silly- because, it kinda is - I mean, you have to laugh at me mo mu ma over and over again!! Definately one I would recommend for anyone who is serious about singing!!

*Disclaimer: My family was given this product free of charge to use and form our own opinion of and share with our readers. The thoughts and opinions expressed about this item are strictly opinions of myself or my children.*