Fire Prevention Week!!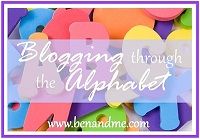 The second full week of October every year is Fire Prevention Week, recognized nation wide. At one point in time, we had planned to do a Meet & Greet at our local volunteer station in place of their weekly training, inviting the community to stop by and meet the firefighters and let the kiddos climb all over the trucks and put on bunker gear - the whole nine yards...

Enter Dollar General. Weird reason to not celebrate, right? Wrong. Dollar General is in the beginning stages of a new store going up by the station - in the old vacant lot where we used to park. Kinda put a damper on things this year, because there is no where to pull the trucks out to and no where for the general public to park. We didn't let that get us too far down though!

Monday night, in place of regularly scheduled training, the ladies auxiliary served the guys dinner. Back up, the firefighters dinner. I have a bad habit of saying guys, because that's the general population. However, we have a new recruit, a female, and I don't know her well enough to lump her in there with the guys like I do the others!! Anyways, we raided Popeye's Chicken and filled the firefighters up on fried chicken and the sides! Not really prevention, but more of a recognition! They appreciated it! I know they did... I saw most of their Facebook status' afterwards!

Tuesday night of FPW ever year, North Little Rock Fire Department hosts Fire Fest in the Kroger parking lot. It has been years since I went to one, because we have always had scouts at that time, but Sam and I decided to go this year! It's not really anything special, just a bunch of fire trucks and firefighters, but it's still fun!

One of the cool things that NLR has is a a truck called "The Cure". It's a pink fire truck... I will see if any of the guys have a picture of it I can share.

For more Blogging Through the Alphabet visit Marcy at Benandme!