Professor Weissman's Math 911 is a math program that starts off with Introductory Algebra and takes them all the way through Pre-Calculus. It is a download that is currently available for $49.95. I cannot figure out how to do screen shots, so HERE is a link to the webpage with some screenshot examples.
As you know from past reviews, we are not at the Algebra level yet, but I thought that an introductory algebra level may work. It did, a little. Riley wasn't as frustrated with this as he has been in the past, but he still struggled with it a little. Samantha struggled also, but not any more than he did. I think this is a helpful program, but not a teaching program. It is more of a drill or review type program for the kiddos.
Some things that stuck out to me, that I felt I should share. The website hard to read and follow - when I first went there to download the program, I wasn't sure where exactly I was supposed to go. I had some trouble with downloading, I tried several times and had to call customer service. It's not that I minded calling CS, but I shouldn't have to... you know... I should be able to download a program and go with it... without any technical difficulties. Once it was downloaded, then I had to copy some codes and email them to customer service and then get an activation code. It was just a lot of work and time consuming to get started.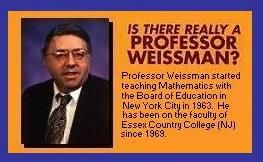 I can answer this with a yes, because I actually spoke with him when I called. He was very helpful and walked me through the whole process and got me set up and running. He also offered to help me set it up on the network so the kiddos could use it on their own computer.

*Disclaimer: My family was given this product free of charge to use and form our own opinion of and share with our readers. The thoughts and opinions expressed about this item are strictly opinions of myself or my children.*