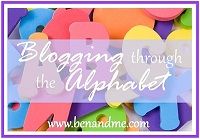 DREAMS, as in Field of Dreams!!
Little Rock, well, Arkansas really, does not have a major league baseball team. That doesn't stop us from baseball around here though. Many folks in central AR are happy to support the Arkansas Travelers, our very own minor league team!
Every year, the Travelers offer what they call Field of Dreams. This is where they allow little league teams to come watch the game, after they go out on field with the teammate that shares their position on the field!!
This is Riley (#9)'s second time to be able to do this! He loves it, but who can blame him? For a 12 year old, being out on the field with the *star* is a pretty cool thing!!
Here they are lined up and ready to go out...
Taking off after the players, headed to outfield!
National Anthem time..
And back in we go!
Not much to it really... well, being on the field with the players and a hot dog... I mean, seriously, what more does a 12 year boy want??