A few weeks ago, we received a package in the mail that had several Creation Illustrated magazines in it. When I opened it, the kiddos both grabbed one and took off with it. I was able to sit down and skim through one of the others and really liked what I saw. I think the kiddos liked them as well. They keep turning up in odd places around the house, or in the car. Both kiddos have come to me at different times and asked if they could read me one of the "stories" they found.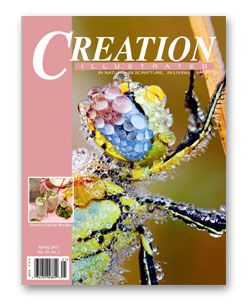 There were a few things I liked about these magazines... The articles were written where the kiddos could read them, and enjoy them! The pictures were full of color and pretty to look at - even if you didn't read the article! As the name suggests, these are Bible based magazines, incorporating scriptures into every article to tie it into the overall theme of *creation* that the magazine shows.
I think what I liked most about it is the way it was divided up into seasons. And I like this because this is the way I am thinking about leaning with my science this year. I have broken it down into topics to cover during each season - such as oceanography/beach animals during the summer and gardening in the spring. It's still a work in progress and will be a lot of work for me to pull off, but these magazines can give me some guidance to accomplish this. Oh, and the best part.... there is an Instructional Guide in the back of each one that gives some guidelines for deeper study on the articles that are in the magazine.
Samantha's favorite thing - the photo contest! In the back of each magazine, there is a photo contest for kiddos and she has devoured each of these pages and is not on the look-out for the perfect nature picture!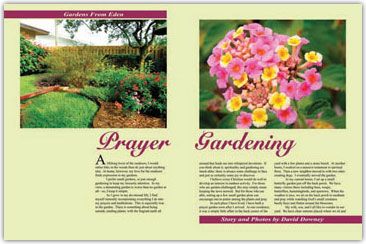 To be honest, I am not a huge magazine fan, I never have been. However, I am seriously looking into working these into our budget for this year... I mean, one year (4 issues) is on'y $19.95 - that's $5 a season for my science guide... I think that may be a doable price for us! Don't you?

*Disclaimer: My family was given this product free of charge to use and form our own opinion of and share with our readers. The thoughts and opinions expressed about this item are strictly opinions of myself or my children.*