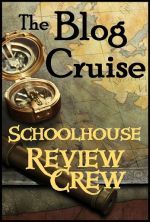 This week, you will find everyone talking about Summer Field Trips. We actually have a few planned... about one a week! We have a mom in our HS group that runs a place called HEART Academy and she has Day Camps, Workshops and Field Trips planned all summer long. We will be attending several of her Day Camps and Field Trips, and we are looking forward to it!
We will be hitting places in AR, learning about The Natural State. She has quite a list planned out, I am not going to list them all, because I will be blogging about them as we attend them, and I will link to them all then. We will be going to a couple of different Nature Centers here in AR, as well as the Alligator Farm. I think she saved the best for last - we are doing an overnight Trail of Tears Field Trip! I am super-excited about this and have plans to spend some time learning more about the Trail of Tears before we go. They think they are on summer, but we have tons of learning planned... shh... don't tell the kiddos that!
We will be doing other things besides HEART. We have the Kids Bowl Free passes.. going to take advantage of that, our HS group is going skating a few times- we always join them there. We have access to two different libraries that are close and both of them have some really neat stuff planned for the TEENS (Sam and Ry get to join that group because they are 7th grade...). I know we will be going to a Travelers game at least once, and we will probably also hit SpalshZone a few times as well!
Keep peeking back here to see what all we get into this summer! And check out the link about to other Crew members and see what they are up to this summer!