We have used AIMS before in the past, and we loved it! We were excited to get to review another product from them!

We were given Looking at Lines to review. I decided to let Riley be the one to work on things and see what he had to say about this product. His thoughts on this book - "This is hard!". I think the problem is, we are just getting into some pre-Algebra work with our lessons and we are not quite there yet. We attempted a couple of the projects, but, like he said... it was hard.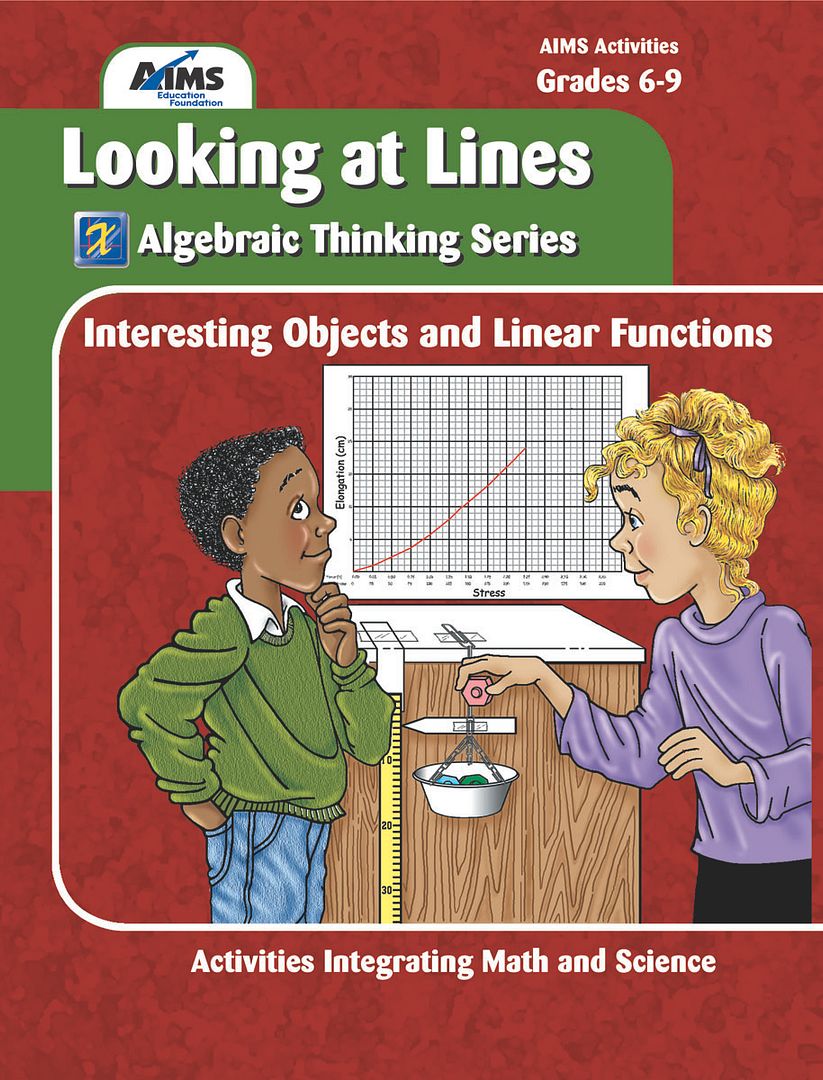 I love AIMS and their books and programs. The layout of how to do each page, problem or lesson is great and makes for easy understanding. This was more than a workbook with busy work pages. The book has great explanation of each project that needs to be done. (If you know what you are doing!). Since we have started on some preAlgebra stuff and he seems to get it, we are going to pull this book back out and give it another try! I have to admit, we were a bit distracted during the month of March. Looking at Lines was a bit more than just a go do it book. We have slowed down now and are working on the first lesson again. I am hoping I can make more sense of it.
Check out AIMS and all of their great products!
Looking at Lines is available for $24.95
You can check out what other Crew Members had to say about AIMS and other products they offer by clicking the Crew Banner above.
*Disclaimer: My family was given this product free of charge to use and form our own opinion of and share with our readers. The thoughts and opinions expressed about this item are strictly opinions of myself or my children.*