Today, we had to go do a silly owner update thing with our time share points. I say we had to, we do those updates for the prizes and goodies! Today's update was attached to a 4 pack of Ripley's Aquarium, so we stuck it out for those!
Before we went to the owner update, we had time to go on a quick tour of The Old Mill. It was cheap and simple, as well as pretty neat!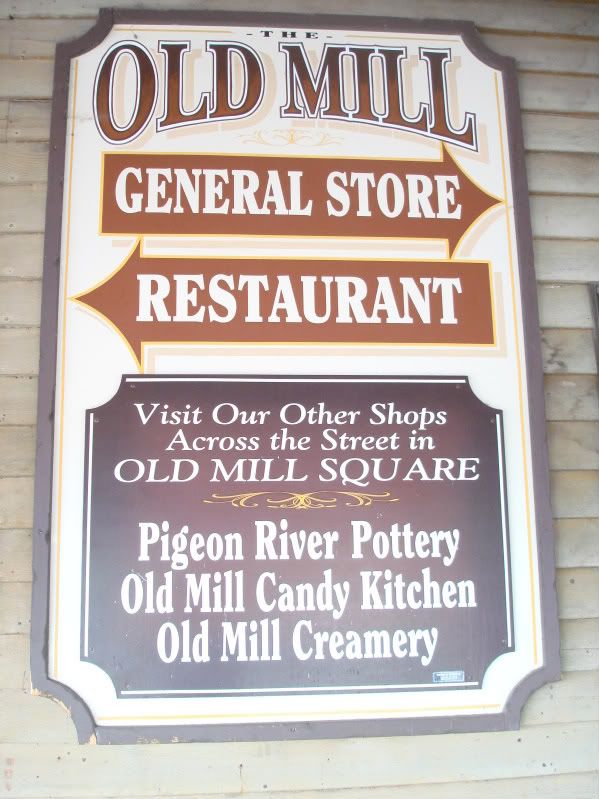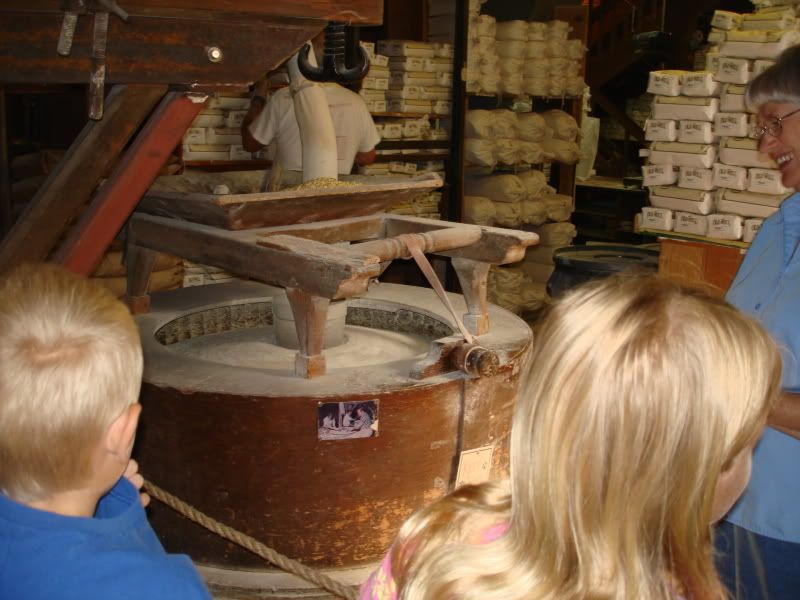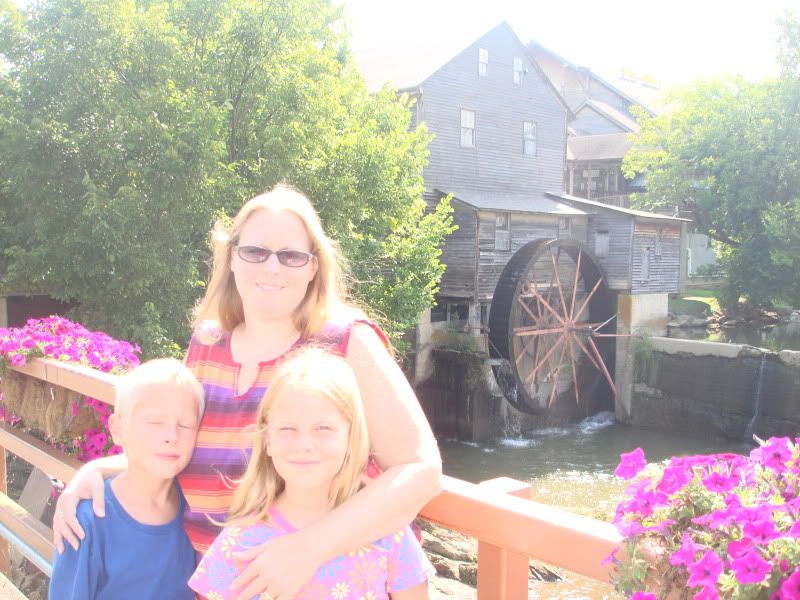 After that, we surprised the kiddos with a ride in Big Jim - something else that was fairly cheap compared to other things there (plus we had a 4 for the price of 3 coupon, so that made it even better). It was simple, but the kiddos thought it was cool! Well, so did I, heehee...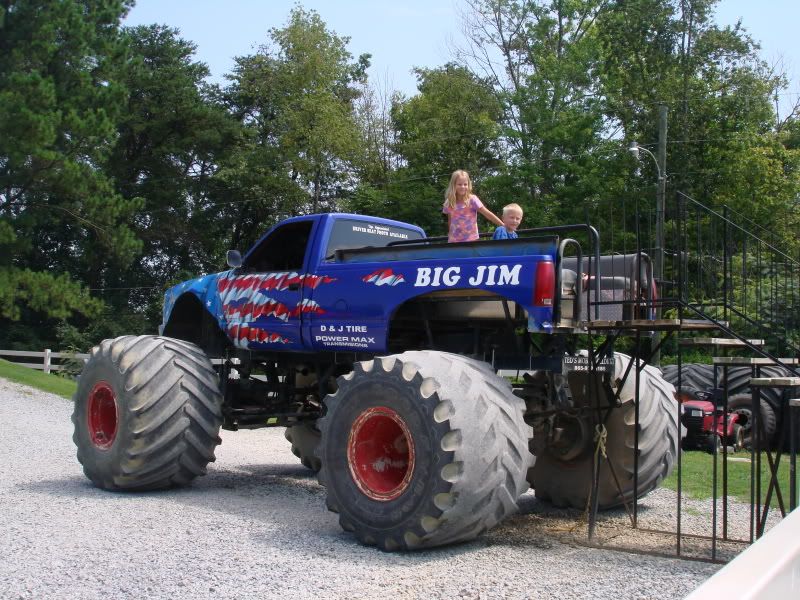 Finally it was time to visit the aquarium. We have been there before, but we all still think it is really cool. Plus, when you have FREE tickets...what more could you ask for? The kiddos wouldn't touch the horseshoe crab, and try as we may, the rays never got close enough for us to get our hands on either. We did get to see a dive show, it was pretty neat!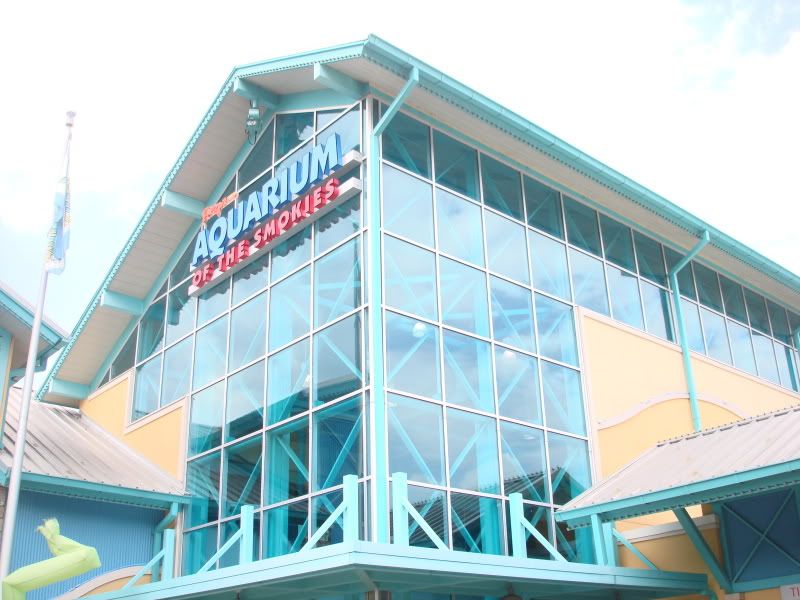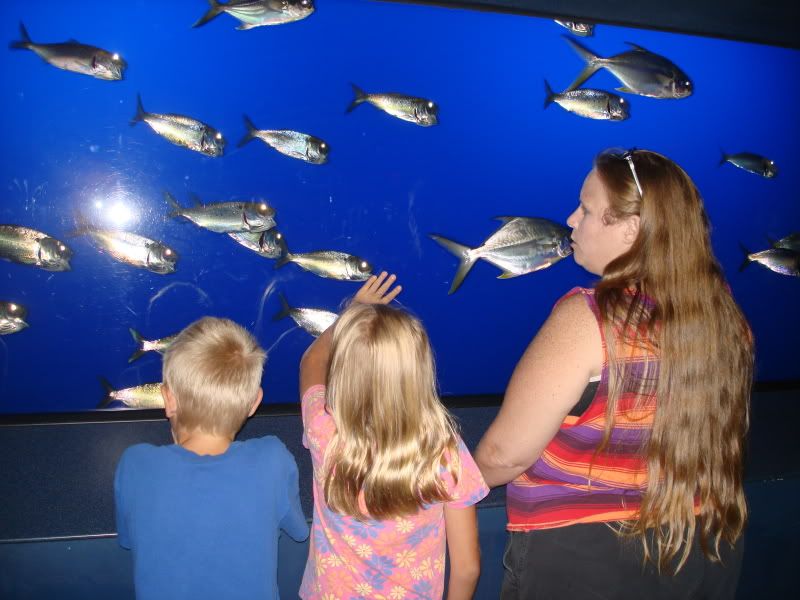 Dinner was nothing fancy ~ Pizza Hut, then we headed to check out some scenic views in the park. While driving around, we also made notes of some other things we wanted to do/check out while we were visiting!
This is a pic that Rog took at the aquarium. I was standing beside him as he snapped it, and we thought my reflection from the galss showing up in the picture was neat.