after a long day of driving! Well, I guess it wasn't a really long day full of driving. We meet with Rog's uncle in Estill for breakfast and it was actually almost 11am when we really headed to Pigeon Forge. We stopped on the road at a look out, very pretty!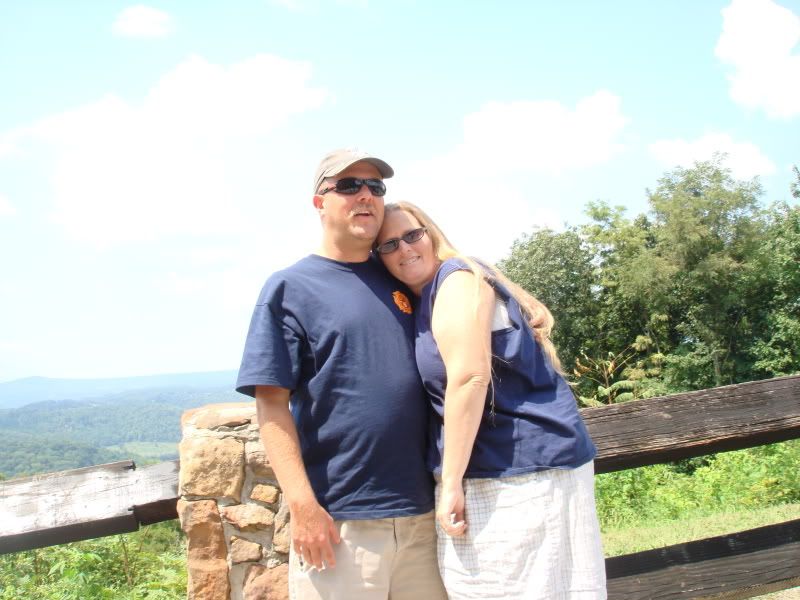 And, we also stopped and waded in a really COLD creek, also very pretty!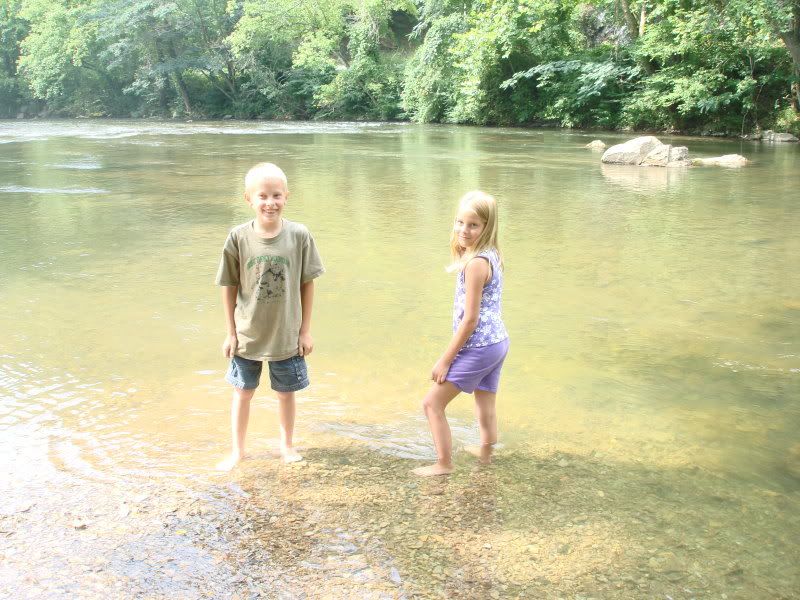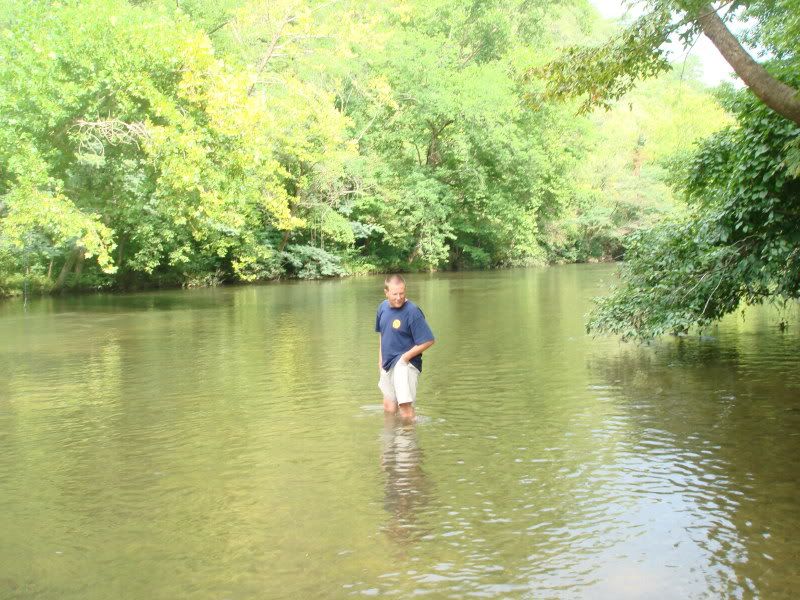 When we finally got there, here was the view from our room:
After unloading the car, we went for a game of Black Light Putt Putt and followed that up with some Laser Tag. Dinner was at a place called Happy Days, it was pretty yummy! Then back to the room for the night - well, after swimming it was back to the room!