We headed out this morning for east Tennessee. We are not supposed to check into our place in Pigeon Forge until tomorrow, but we are starting our trek over there. We are going to Rog's grandparents and staying there for the night. Today was a lot of driving. We didn't leave out until after 9am. We got to Estill Springs, grabbed a bite to eat and then spent the rest of the day in the pool. Here are some pool shots: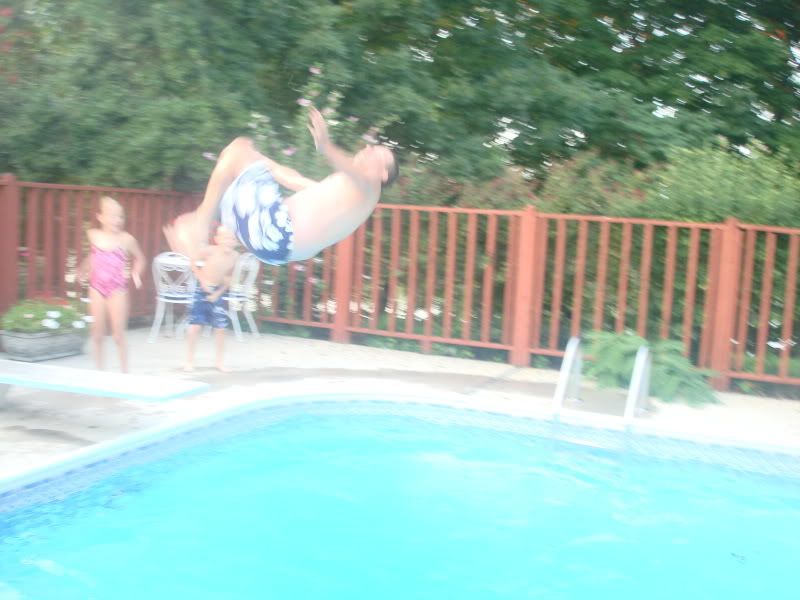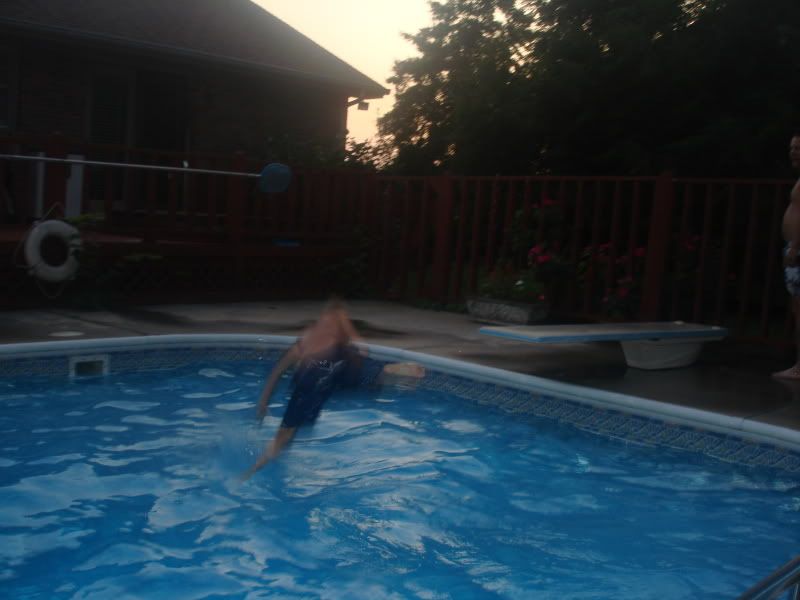 Rog spent some time working with Samantha, trying to get her to go all the way over in a flip. She got close: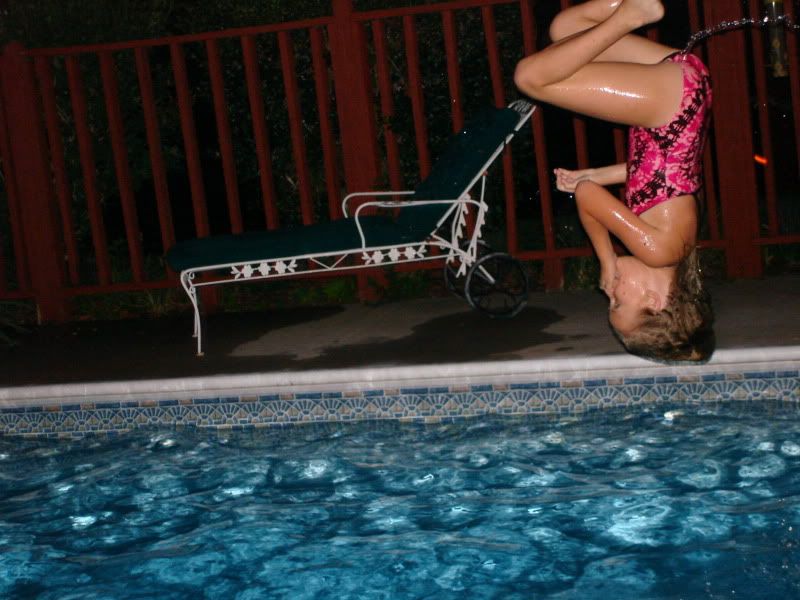 Everyone was ready for showers and bed! Another partial day of driving Tuesday.