We got up EARLY this morning and headed out to Mt. Harbor for Rog's dive class. They were to meet at Mt. Harbor Resort by 8am to learn how to put things on and take them off and breathe underwater and such, before they went out to the lake. I brought the camera and kicked back in a lounge chair and snapped pics of him. Silly me, I forgot to bring a BOOK.....what was I thinking???
Anyways~ I spent the morning with my toes in the water snapping shots. Here are a few from the pool: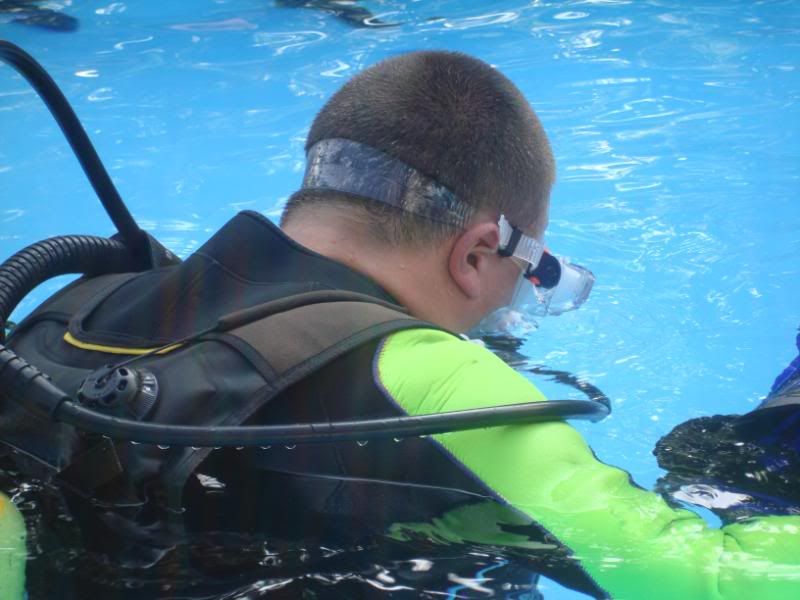 The class broke for lunch and we had a YUMMY! lunch at the Mt. Harbor Resort restaurant. Meeting the class back at the boat after lunch, we loaded up and headed out. It was pretty hot out this afternoon, and I didn't snap many pics, mainly because I plugged my music in and took me a nice nap! LOL! Here is one of the group in the water this afternoon: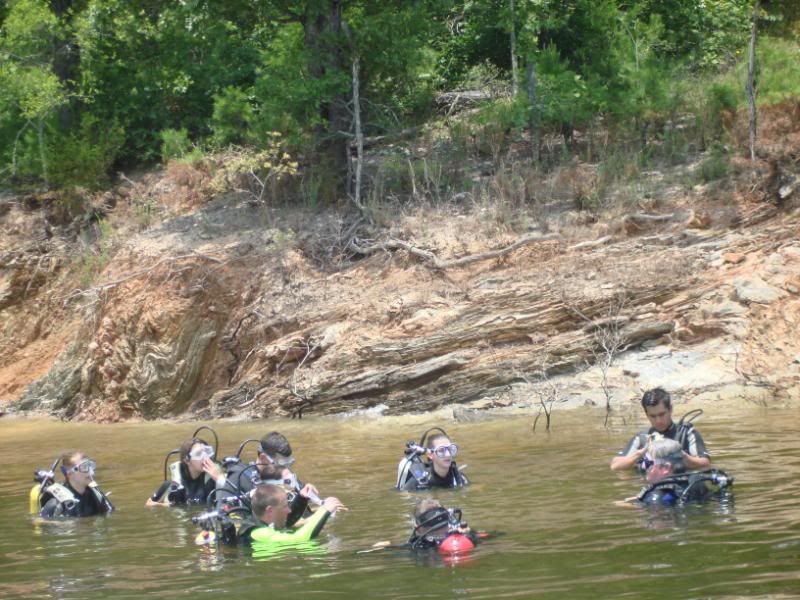 Rog is toward the front here with the lime green sleves.
Once class was over, we headed back to the hotel - I was ready for a COLD shower!! He has a friend in Hot Springs, so he called Dano about where was a good place for dinner. I was hungry for catfish, but mainly wanted a really good, well kept secret type place to have dinner. Dano told us about Smyly's Crab Shack (sorry, there was no link or anything for it). It was seriously a hole in the wall restaurant that I would have totally judged by the outside and would not have stopped at. We both ordered a catfish platter and it certainly hit the spot! It was what I was hungry for and really hit the spot!
After dinner, I was stuffed and tired, so I am about to turn on the Food Network and watch Challenge until I fall asleep - we have another long day ahead of us tomorrow!