We were all ready to get up this morning! Everyone slept great and we had big plans for the day! We were heading to Silver Dollar City! Going with 7 people can be hard because everyone wants to go different directions. We started out at the Mine Ride - not sure what the name of it is, but it is a favorite of all of ours - it is similar to the Buzz Lightyear rides at Disney, where you have targets to shot.
Our next stop was the area that is set up like a World' Fair. The kiddos LOVE the small roller coaster down there. We also rode the pirate's ship, the spinning cups and the swings - we even got Chunky and Samantha on the swings...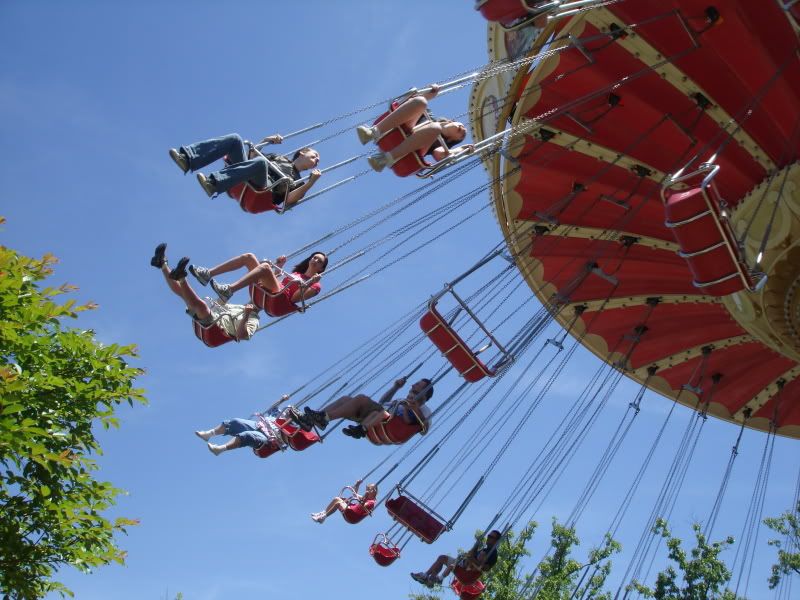 We roamed the park, the kiddos wanted to ride Lost River and play at the Geyser Gulch, they got SOAKED! Well, Riley got soaked, the others just got a little wet!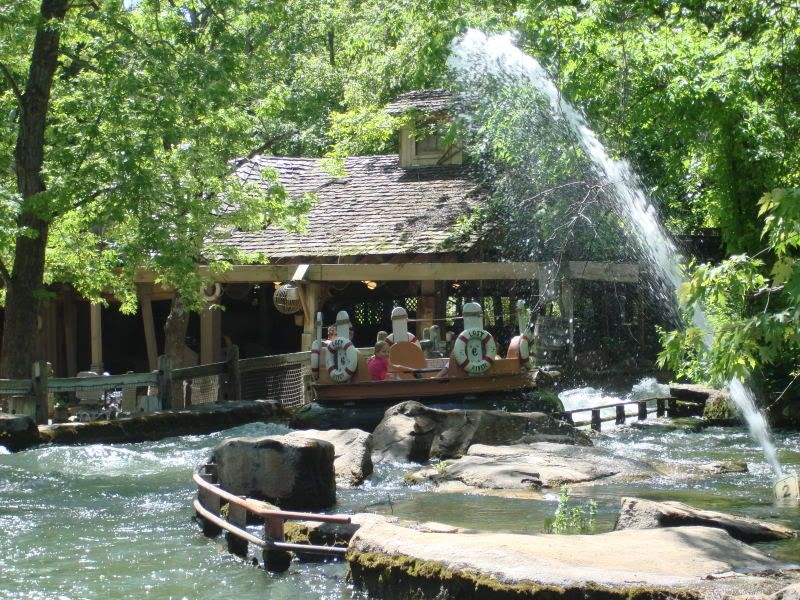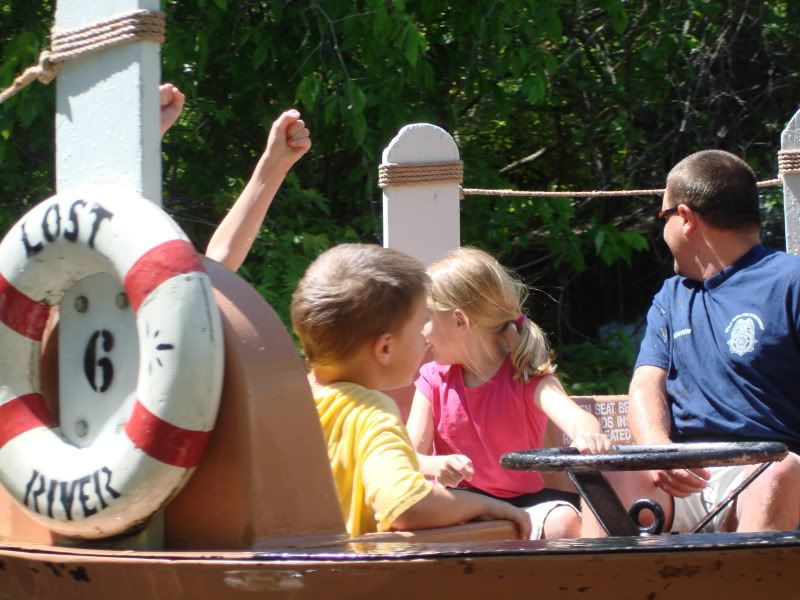 We spent a little more time roaming around, then headed back to the cabin. Dinner was Mexican Chicken and sides. After dinner, we took the kiddos down to the pool and 'hot pool' for the rest of the evening. They swam and I read!