We got up Tuesday morning and headed out to find
Promised Land Zoo
. The brochure we had said between Branson and Eureka Springs - just 10 miles North of Eureka Springs...
Well, we found it...not really close, but worth it! Promised Land is a 4-mile drive thru park and even though there were not a lot of animals there, it was very nice! The animals there were neat and FUN...there were some that we spent quite a while just parked. The funniest thing was this poor Emu~ I am not sure what happened to him, but he was a little off center: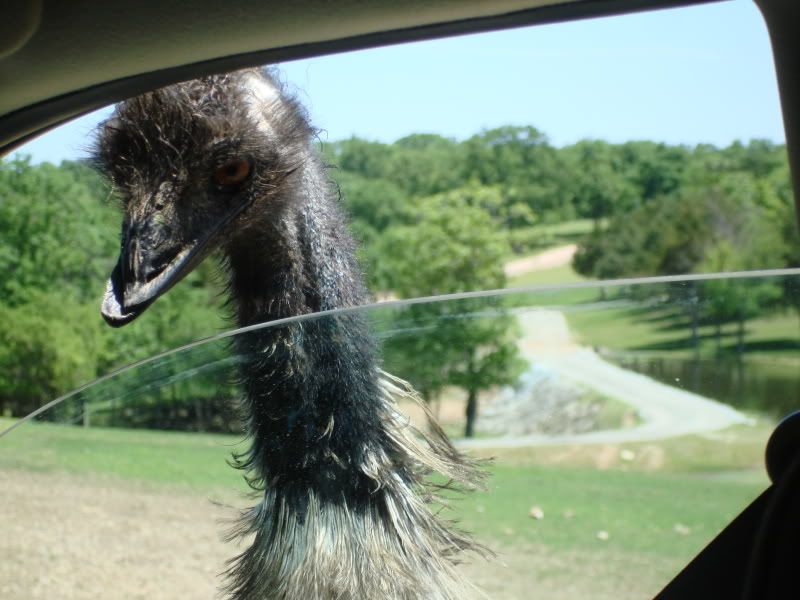 He was so funny... my father-in-law fed him for a long time - he got a great picture of this creature slinging food all over the car. Yes, his bottom bill is off center...he looked like a little old grandpa that had forgotten his dentures....he was so fun....
There was also a petting zoo area...
This little guy was freely roaming the yard -everything else was behind a fence of some sorts...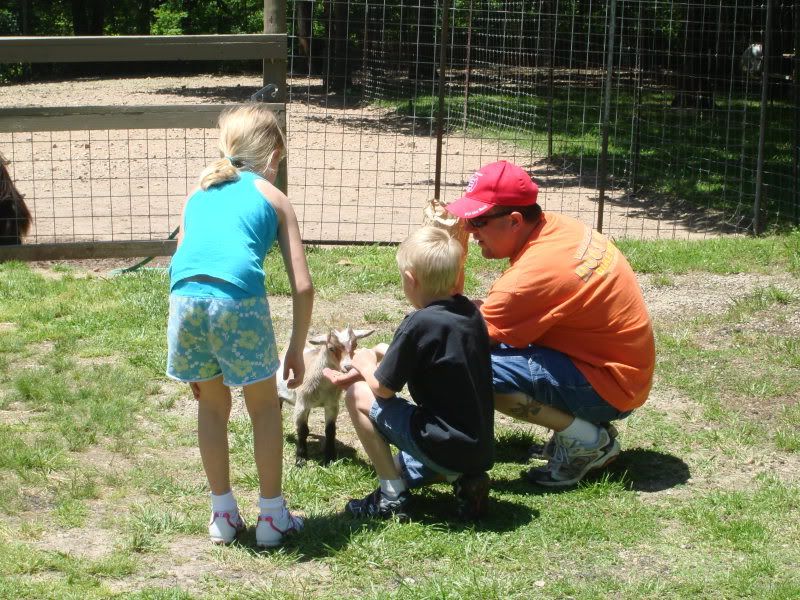 This little guy was VERY vocal and was letting us know that he knew was was in those paper sacks!!
Like I said, we went a little out of the way, but the kiddos really enjoyed it. The adults did to...LOL