Today started off slow. We stuck around until Mom, Dad, Chelle and Em left, then we headed back tothe ER for a re-check. Her leg had cleared up greatly, so the Dr. let us go on about our business! We headed to Epcot and parked, but from there decided we wanted to go to Magic Kingdom first. (Our plans were to go to MK, then return and go in Epcot. We did not have parkhoppers, but thought that we may could use another day at another park - since we missed Thursday. Well, it didn't work that way, so we did miss an extra day at Epcot).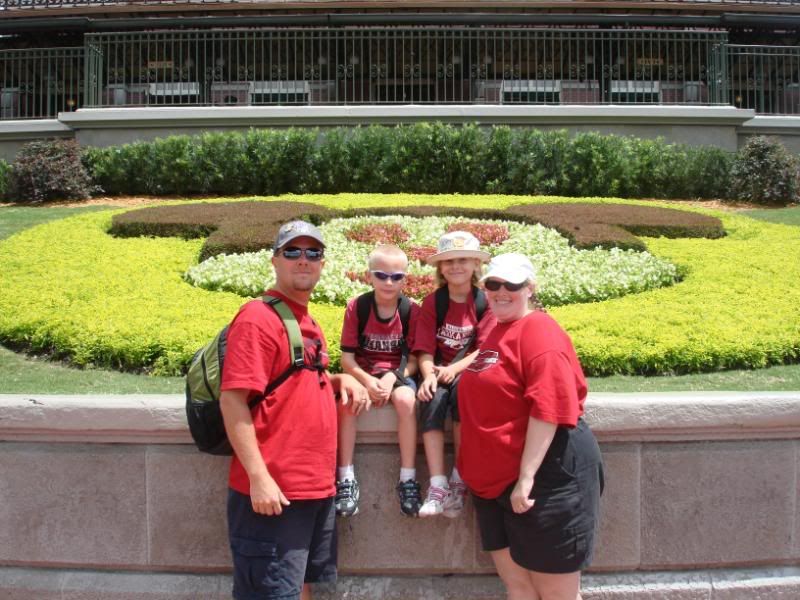 We rode the monorail to MK from Epcot. There was no one in line, so we rode in the front with the driver.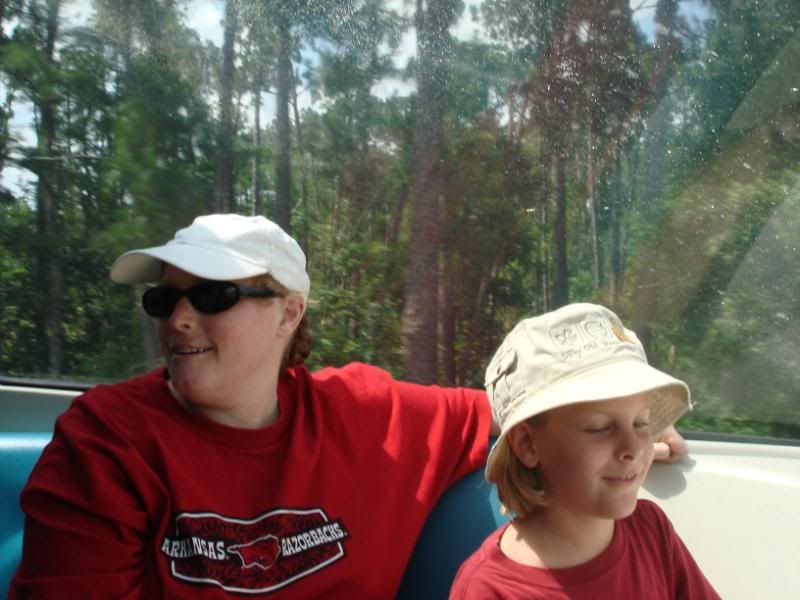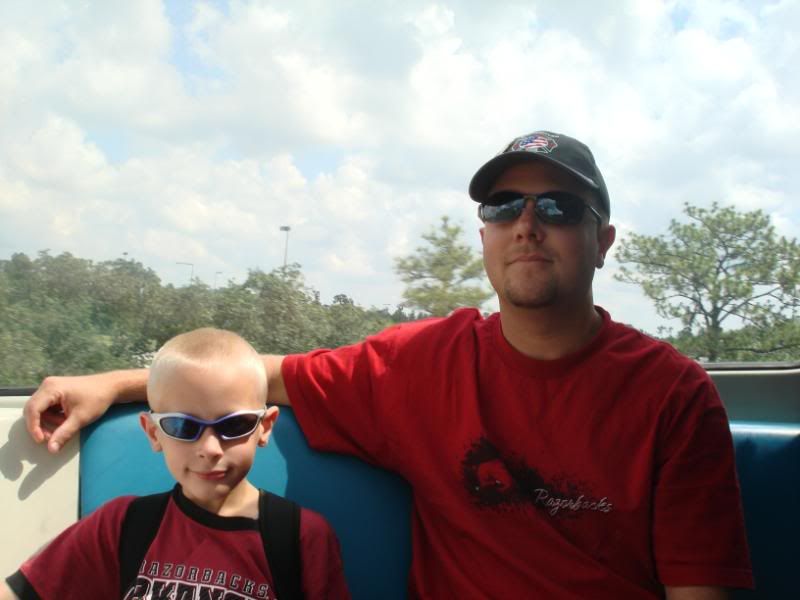 He could have been a little more friendly, but whatever! Arriving at MK, we jumped on the Railroad and headed around to Frontier Land to ride Splash Mountian. In the process, we got caught up in a Woody's Round-Up Parade and got to be a part of it. They kiddos got to ride stick horses 'around the mountian' with Bullseye and we did the Hokey Pokey with Jesse!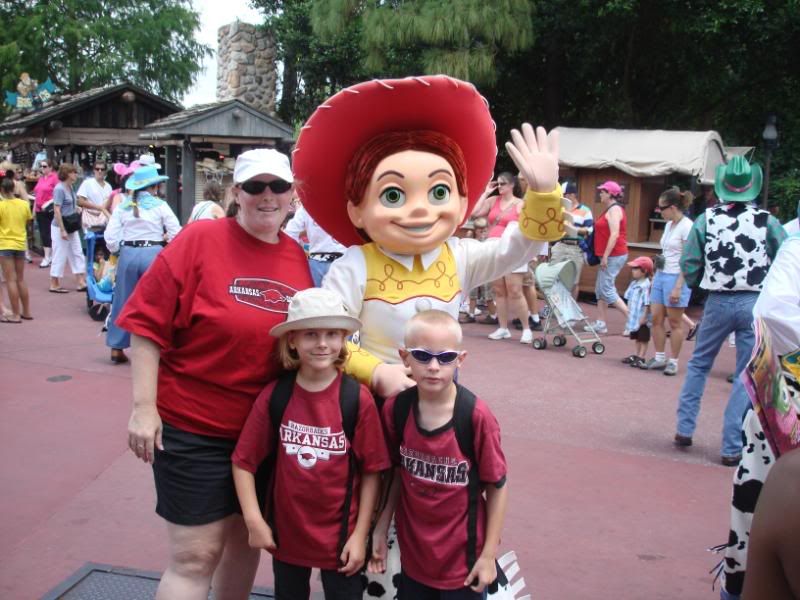 We rode Splash Mountian - Samantha and I did not care for it. Roger and Riley loved it though. We headed towards ToonTown, to stand in line for a princess, but the wait was 2 hours - so, we talked Samantha out of it. We rode Barnstormer, then over to the Indy 500.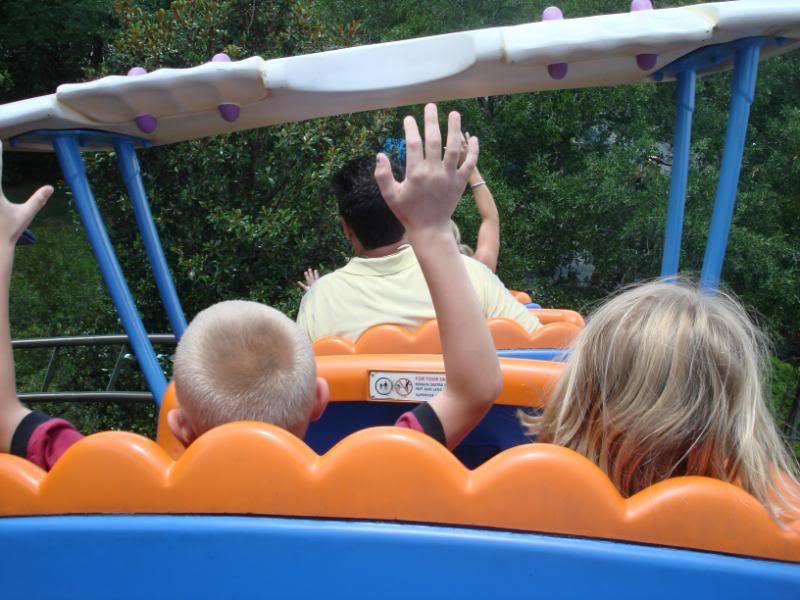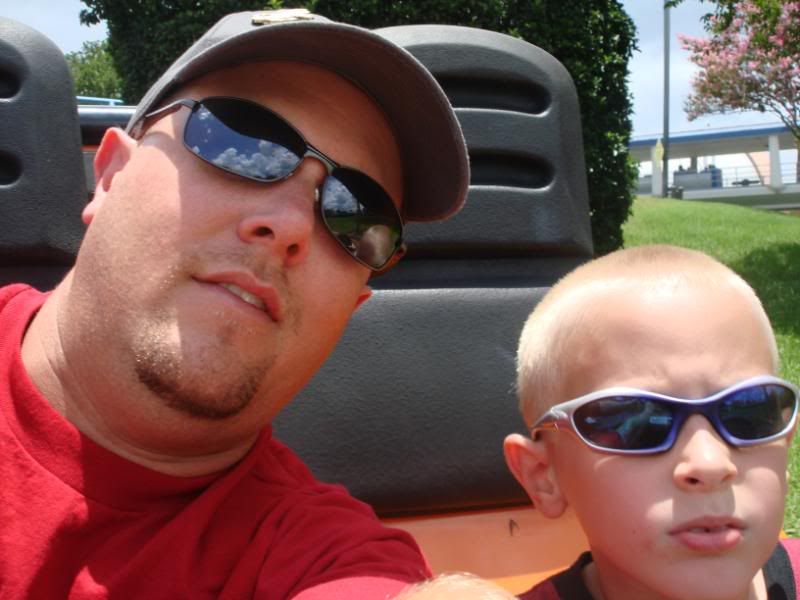 We were in line there for quite a while, but the kiddos loved it when we finally got on. Another favorite of the day was Astro Orbiter.
We ran back thru the gift shops, Samantha needed a new outfit for her Dinsey Girl Doll (like the American Girl) and we jumped back on the monorail to Epcot.
Once we got there and realized we couldn't use up one of our days and get in, we headed back to the hotel to swim.
We did stop on the way back for dinner - at a way to fancy for our shorts and Razorback TShirts restuarant - but we ate there anyways!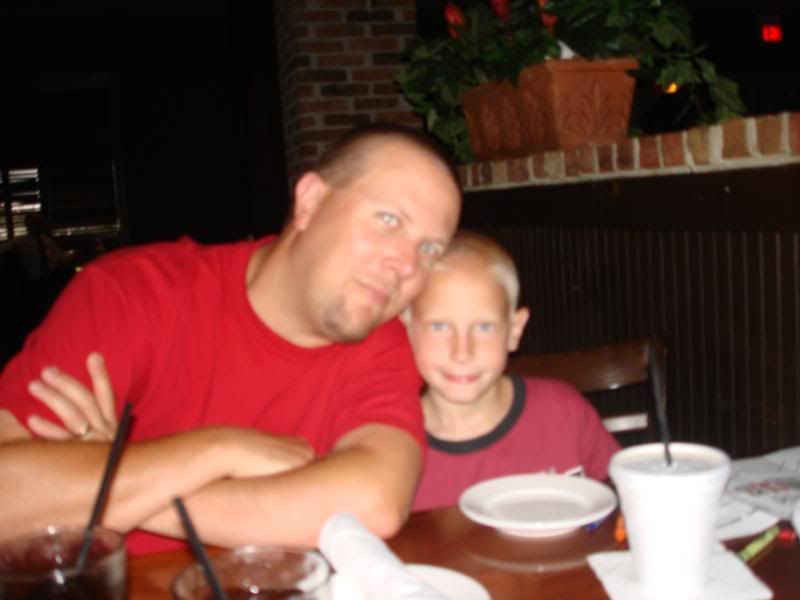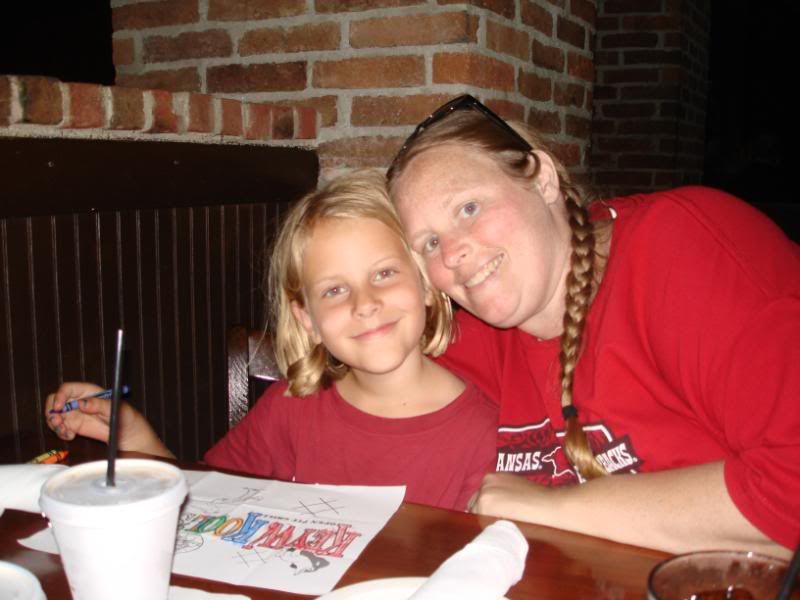 Back at the hotel, we had fun down at the pool.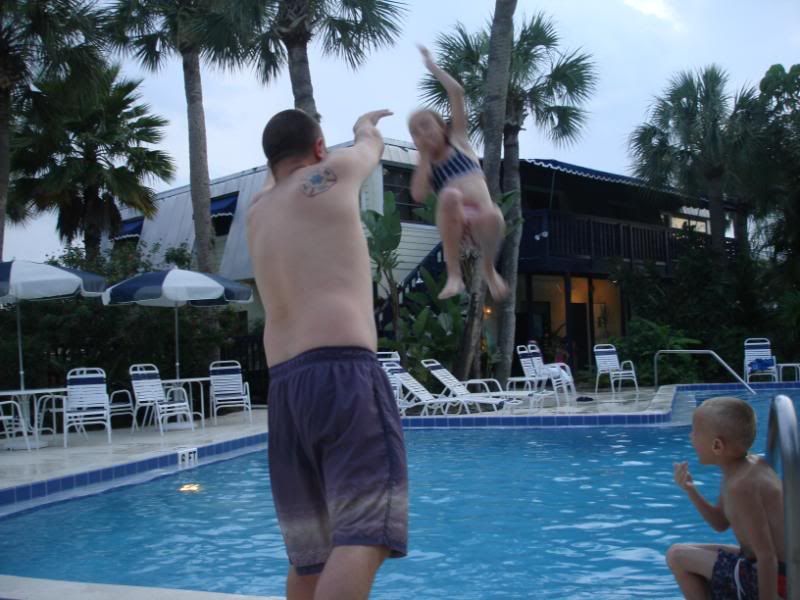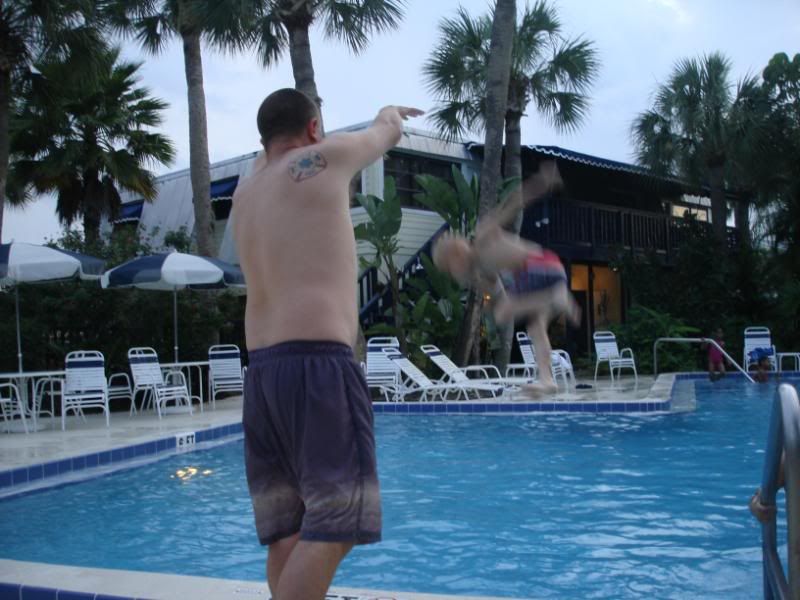 Day 8