Well, guess where we spent the day! At the condo - in the bed! Yep, we had to miss out on the fun of my parents and sisters last day here. Late Wednesday night, we took Samantha to the ER. She has horrible mosquito bites - all the time- all summer long - and she scratches them. Well, between the scratching, the being on her feet in the heat for 3 solid days and having a bite right at her sock line for 3 full days, it put us at the ER. Thankfully the DR. trusted us enough to go back to the condo and stay off the feet for the day - returning for a recheck on Friday morning.
Samantha and I slept in - until noon!
Roger and Riley went and got her medicine, bought some breakfast and then went to play putt putt.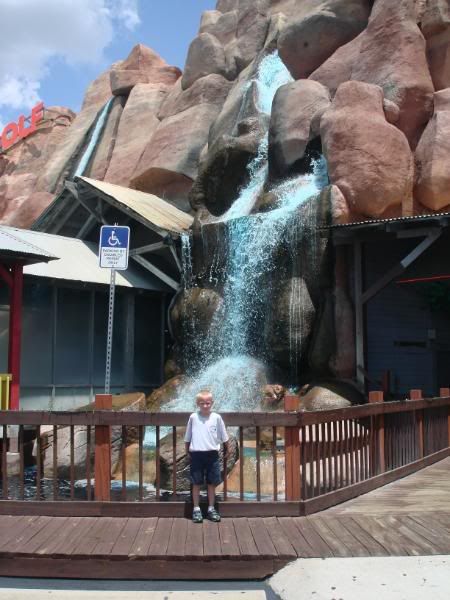 They had no idea if we were awake or what, so they brought home lunch for us as well. I guess that slowing down got to me, so I ate lunch and then went back to bed. Slept pretty much the rest of the day. Samantha got her daddy to move and arrange the chairs out on the patio so she could sit with her feet propped and watch them ride scooters and she could play dolls. The boys also went and played tennis.
We had dinner cooked for the rest of the crew when they returned from MGM Hollywood Studios. Then we helped them pack and get ready to head out the next morning.
Day 7