Today was Epcot!
I was a little worried that the rest may find Epcot boring, which, I think to a point they did, BUT, for a homeschool mom - WOW! what a place!
We did not get to hit as much of the science stuff as I would have liked to, and we missed about half of the countries, but it was a really cool place.
The kiddos loved Nemo, and Rog loved the Test Track. The fireworks were pretty neat. I think in order to get the full Epcot, it is a two day place. One day for the countries and such around the lake and another full day for all of the science stuff up at the front.
Two of my favorite things - Nemo and the Coca Cola place that had all the flavors from around the world. Even though some of them were YUCK! It was really cool to try them all - and to see the kiddos trying them all! My mom got some of that on video - which makes it so much more neat than the still photos - listening to all of our reactions.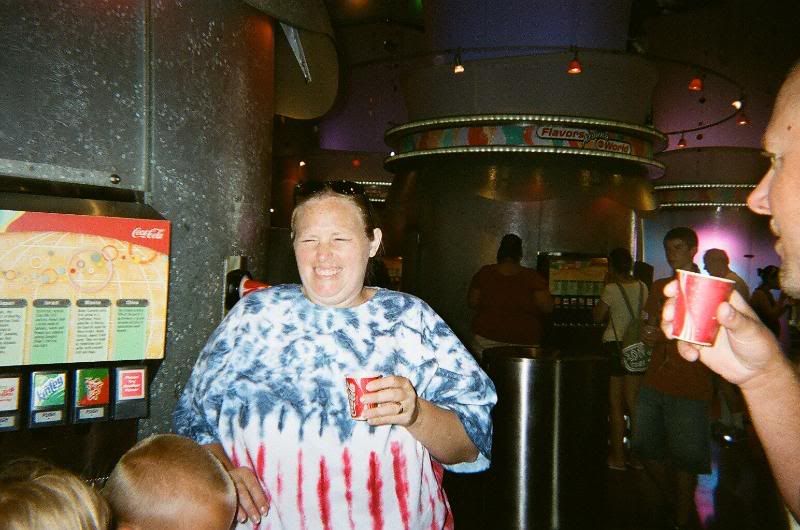 We went thru all of the countries, eating as much as we could, then parked ourselves to watch the firework display.
Donald Duck was in Mexico!
Pooh and friends was in Great Britian (I think that is where we were?)
Think that is what my name looks like in Japanese? It was on one of the walls as we were walking in Japan and it really stood out to me because it looks like my name.
Day 6