Today was Animal Kingdom day!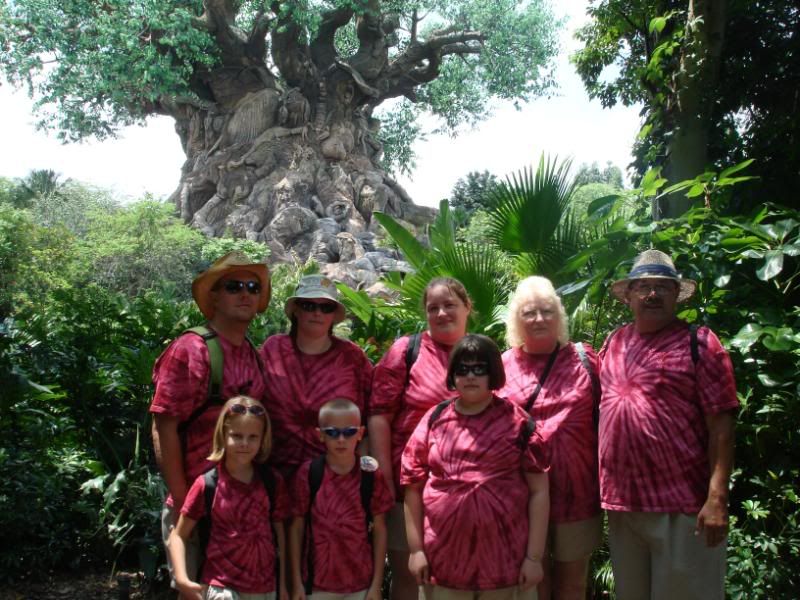 Yes, you see it right, we all dressed alike - that was the plans for the days we were all together - and it worked like a charm! Not to mention - it has helped TREMENDOUSLY with our scrapbooking! We know which ride was at which park because of the way we were all dressed!
We did alot of walking - some of the highlights of the day included the Kilimanjaro Safari,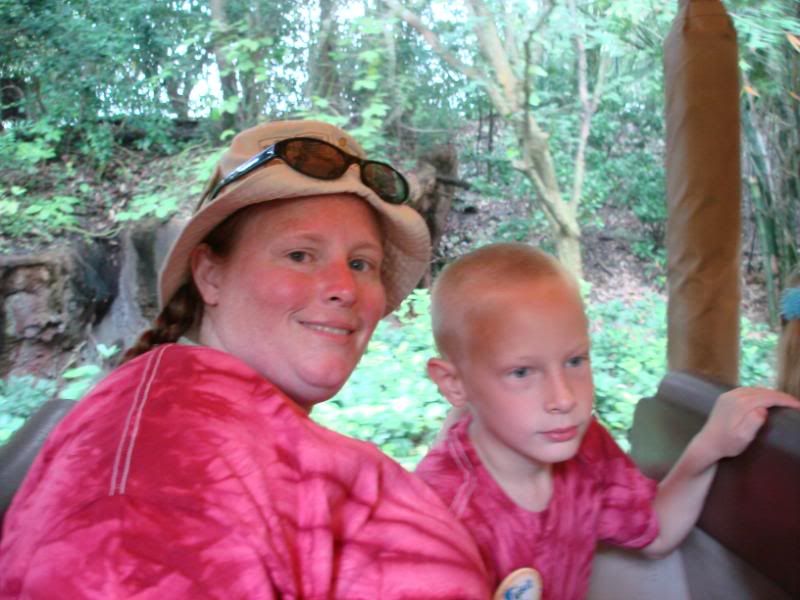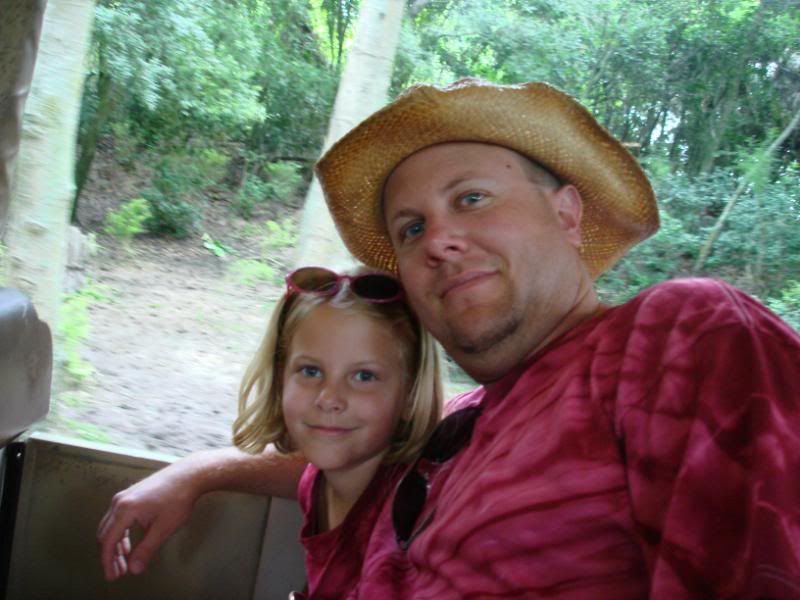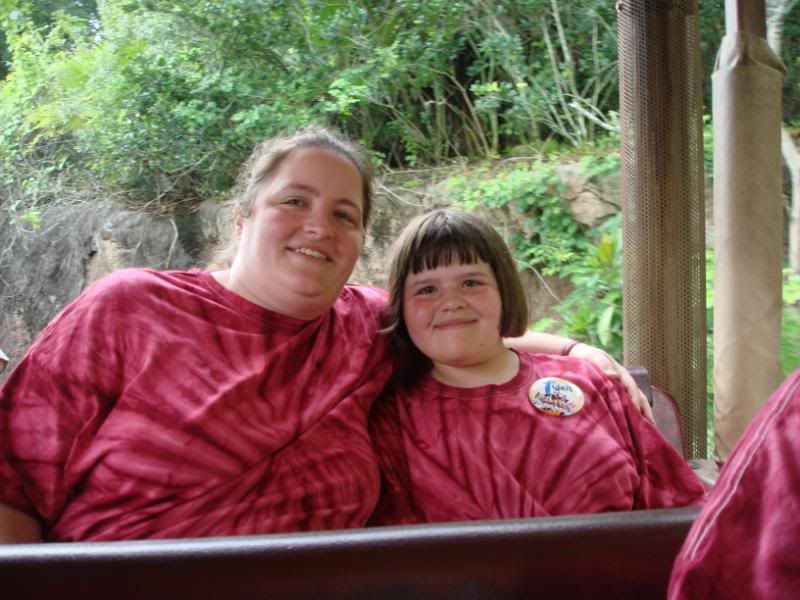 the train ride to Rafiki's Planet Watch and Conversation Station,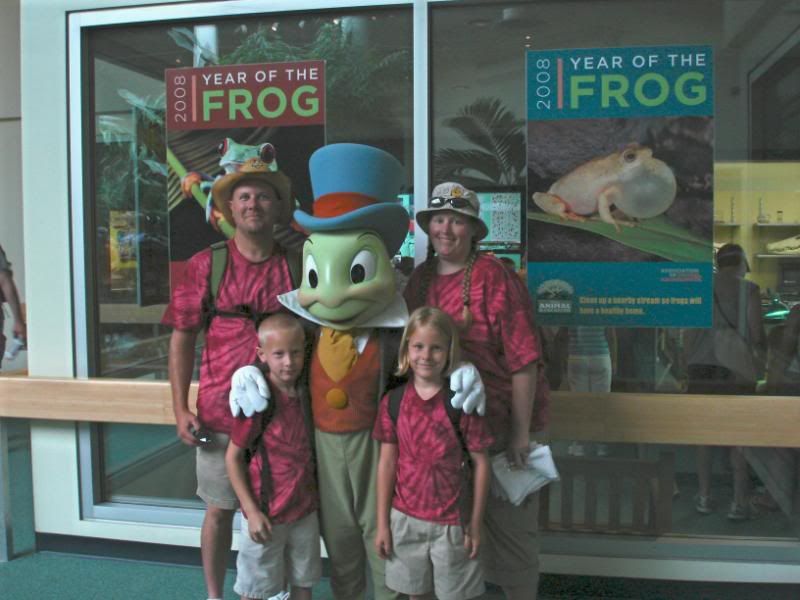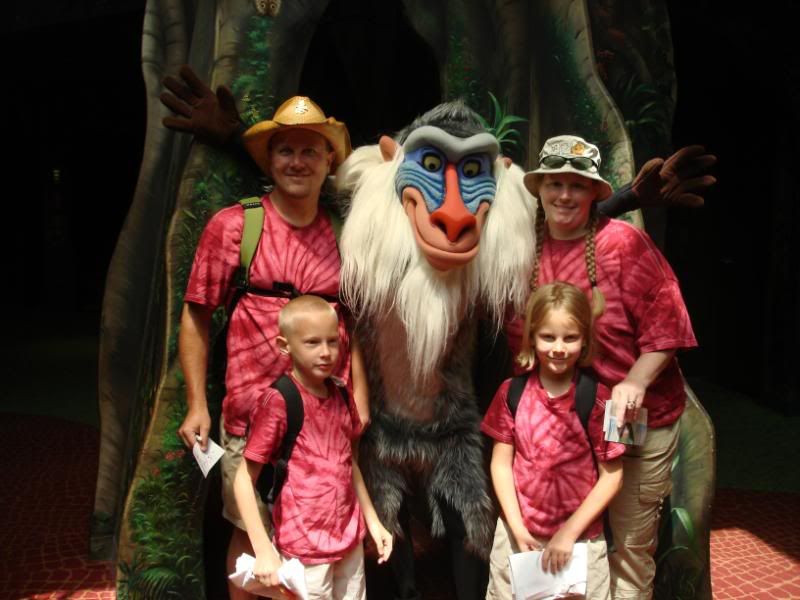 (Dad got bored while waiting for the kiddos to get autographs and pictures, so he found a gorilla to lean on !)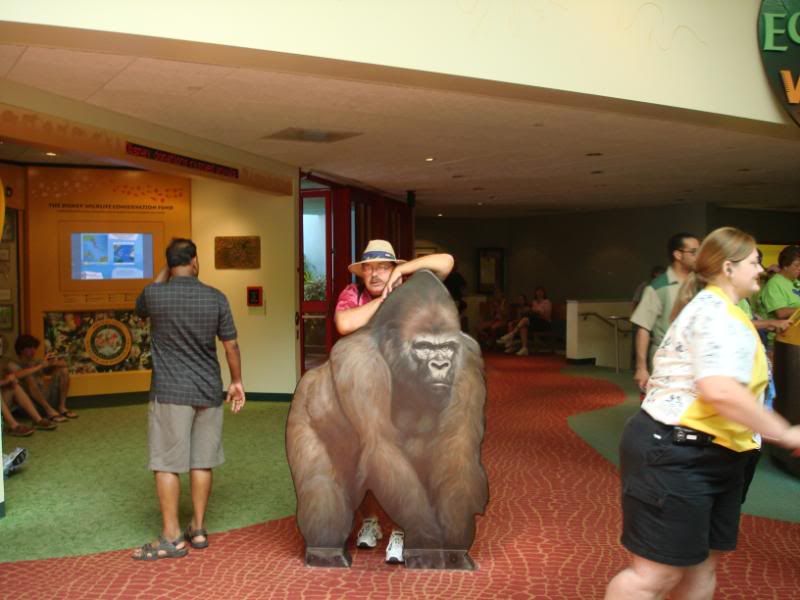 and Expedition Everest! Roger took this as we were riding - the 2nd time!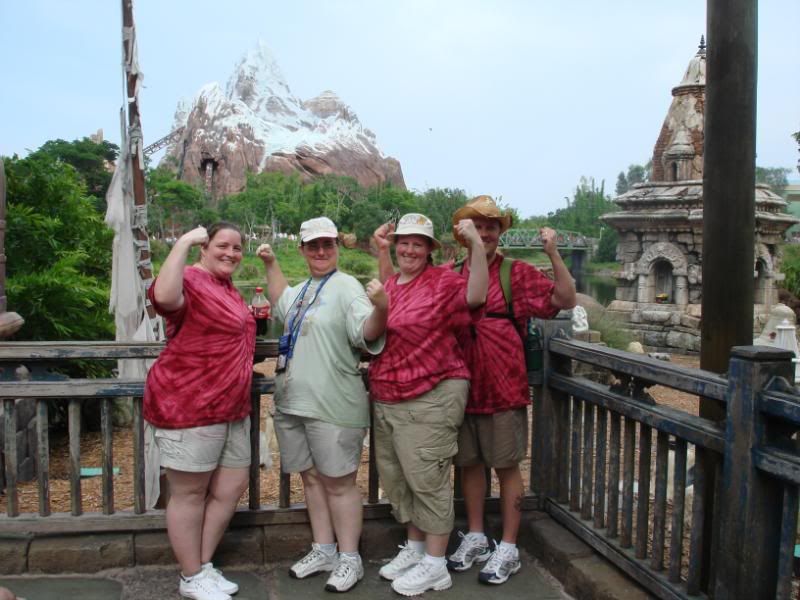 Everyone joined in on everything except the Expedition Everest - that was only Chelle, Rog, Barb and I. CONQUERED!
The Bug's Life was fun.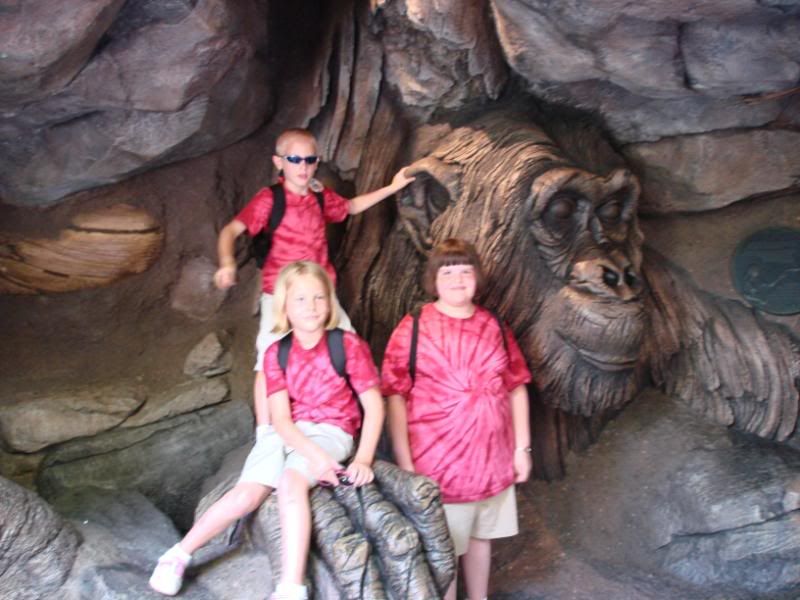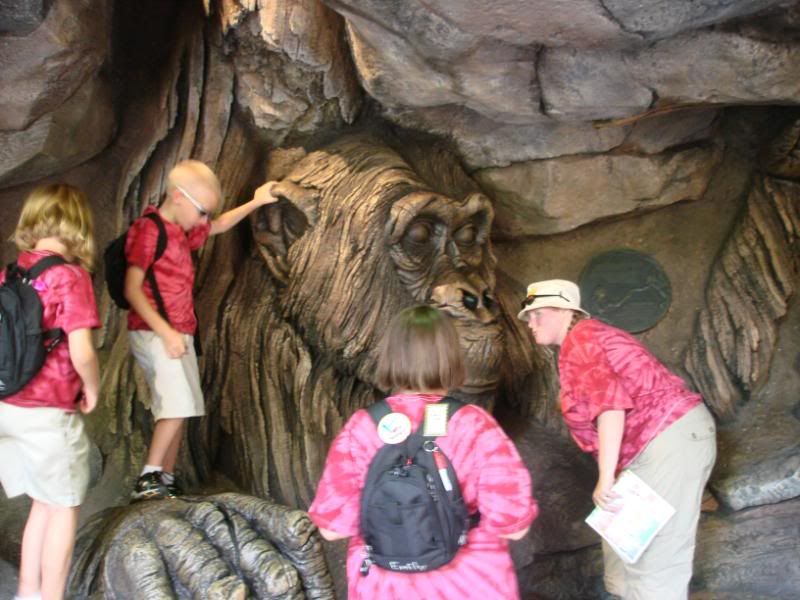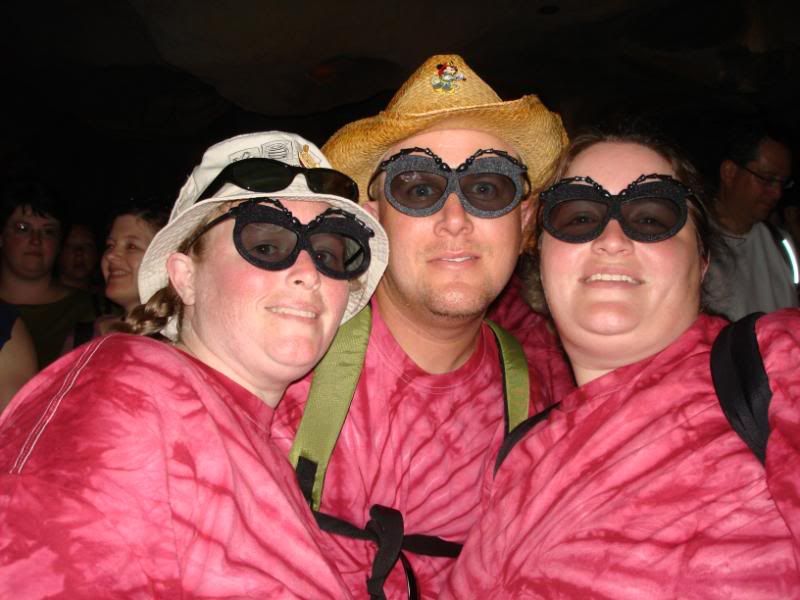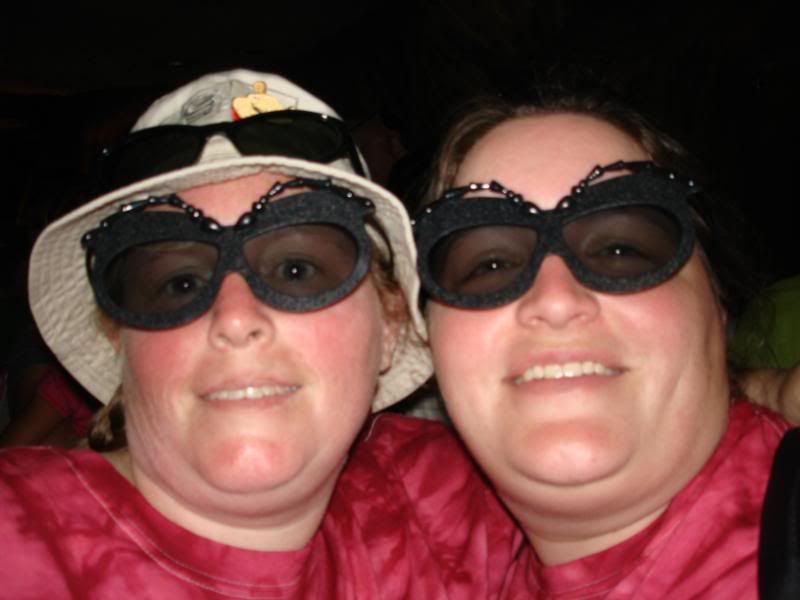 Oh, and we rode the Dinosaur ride - scared us! While Chelle, Roger and I rode the Dinosaur ride, the kiddos hung out with Goofy and Pluto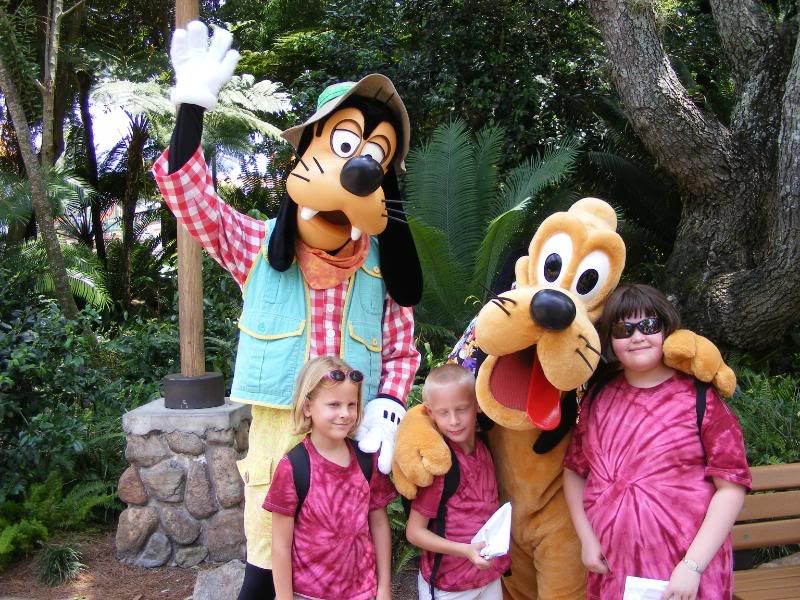 And the Primeveral Whirl was a blast! We thought we were going to be scared off by a storm, but nothing ever hit, just dark and cloudy.
Disney tip for Animal Kingdom - Ride the Kali River Rapids last - you will get wet!
Happy! Ice Cream!
Whatever - I got some ice cream-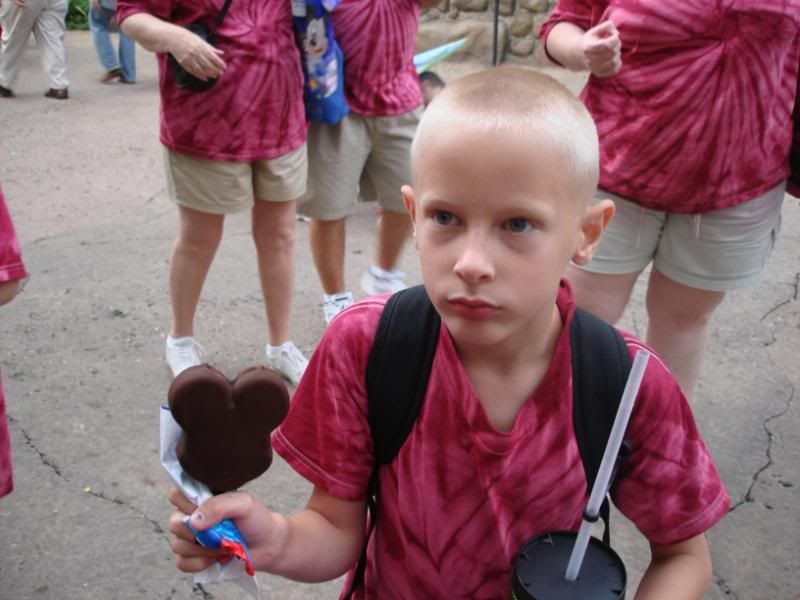 Sad - no more ice cream!
We were back to the condo in time for a swim again tonight.
Day 4