We got up and going at a good time this morning, played musical cars on the way - with kids bouncing back and forth between vehicles at every stop. Our first stop was the Flordia state line. My mom and dad with the three grandkids: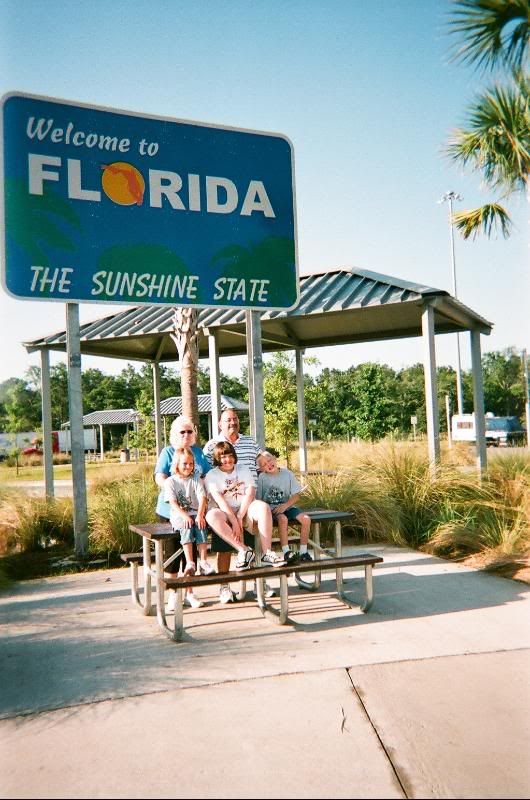 Chelle and I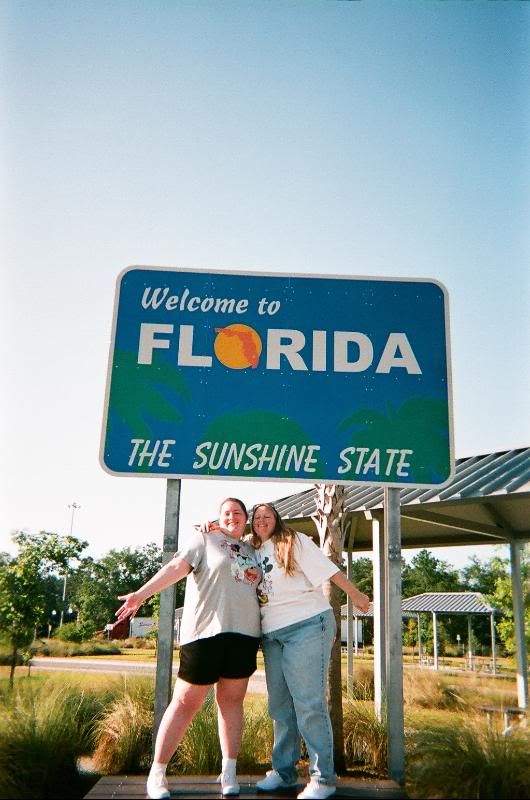 From there, we stopped at a touristy store. Then on to Orlando. We went straight to Downtown Disney. They have a Lego store that was pretty awesome - and some really cool Lego creations. The dragon was in the water and was made of Legos.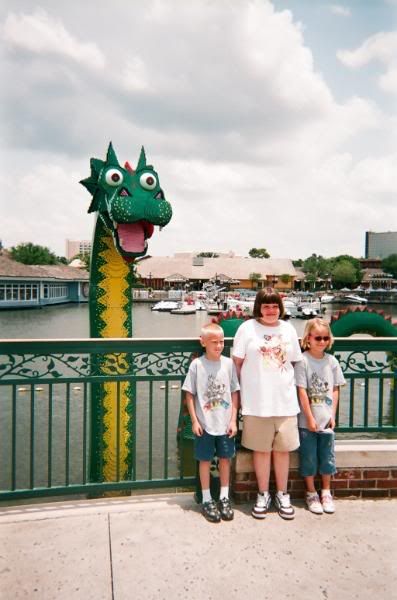 We left Downtown Disney and found our condo - very nice place! Big enough for all 8 of us.
We had dinner reservations at Rainforest Cafe that are on the grounds of Animal Kingdom - if you have never eaten at a Rainforest Cafe - please don't pass up a chance! It is a little pricey, but it is a really cool place to eat - especially for the little ones! The dessert is called Volcano and they make a big production of bringing it out - we split it between the eight of us and it was plenty!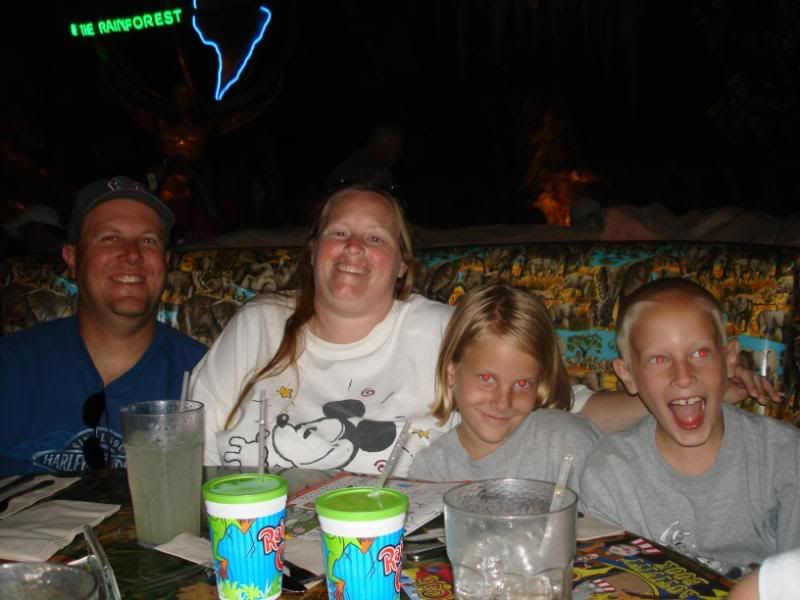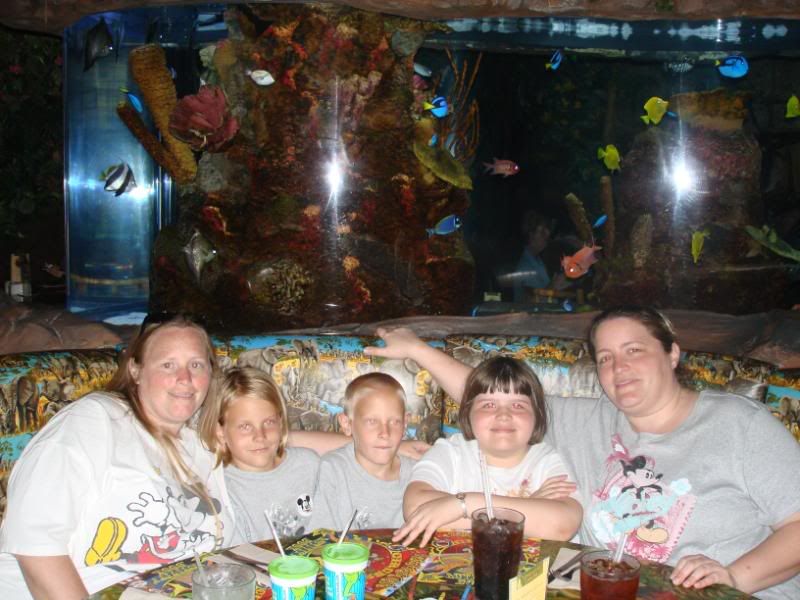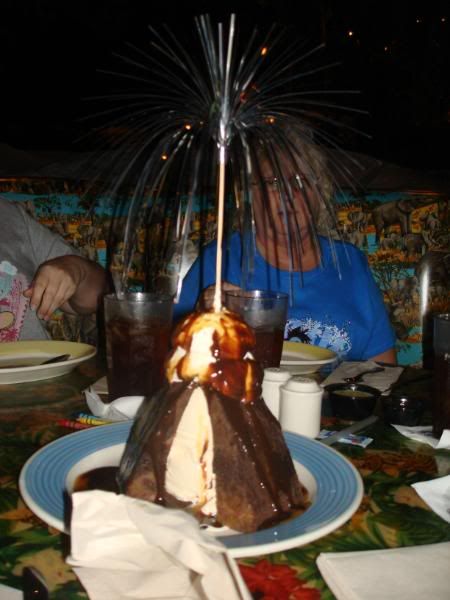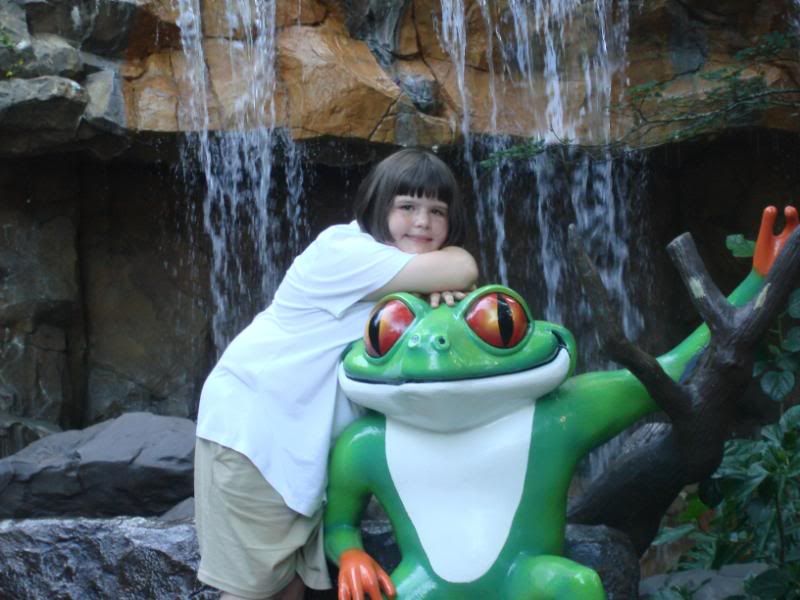 After dinner, the kiddos played at the condo pool for a bit before we called it a night - another long day ahead!
Day 3