(Sorry it has taken so long to get this posted - it has been a work in progress since we returned - and it hasn't helped that the pictures are on the laptop - and I don't care for using it
)
Mom, Dad, Chelle and Em showed up at 6:20 so we could hit the road. After decorating the cars, we were on our way. The Honk if You heart Mickey was on mom and dad's car, the back of ours said follow us to Disney - we got tons of honks and waves!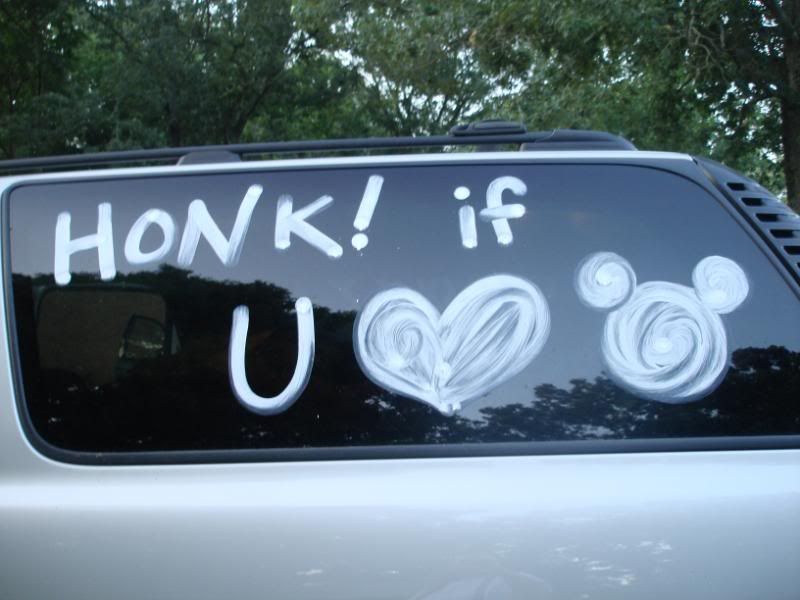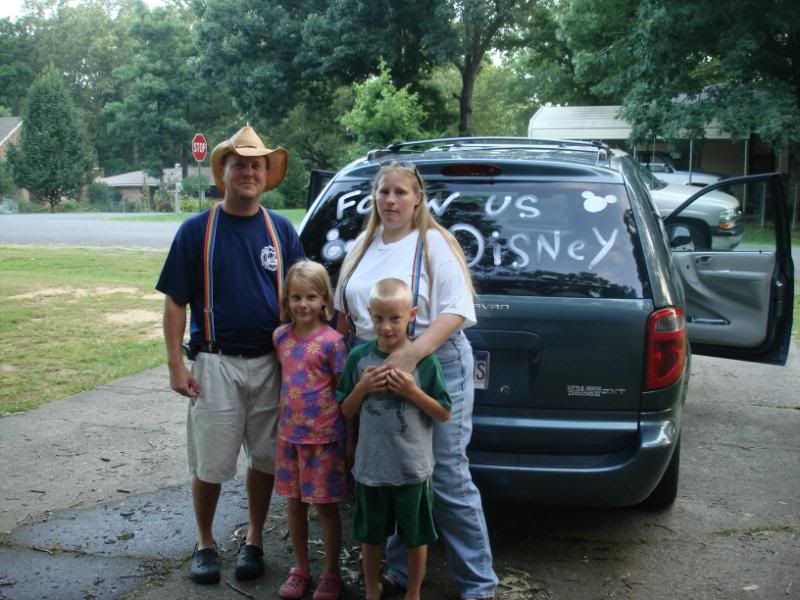 Funny story about the suspenders - see, my dad has a pair of rainbow suspenders that he wears all the time. Well, we found out we were going to be arriving at Disney just as the annual G*y Days were wrapping up. All of us told him for weeks before that he could not, under any circumstances wear those while we are in Disney. He fussed about it, but did get some new ones. We thought we would start his week off with a smile by all of us wearing rainbow suspenders. Well, not the kiddos, but Roger, Chelle and I. For some reason, he did not find the humor in it like we did.
We stopped in Brinkley at McDonald's for breakfast, hoping to catch my great uncle there, as he has coffee with the guys there each morning. I think we were a little early for him still. We got back on the road, and the next stop was Tupelo, MS. It was a gas/stretch/potty stop, but for all you southeners - and Elivs fans, can you guess what we found? Yep, Elvis was born in Tupelo Mississippi, and they have a museum at his birthplace. It was an unplanned stop, but it was worth it - seeing as how Em loves Elvis!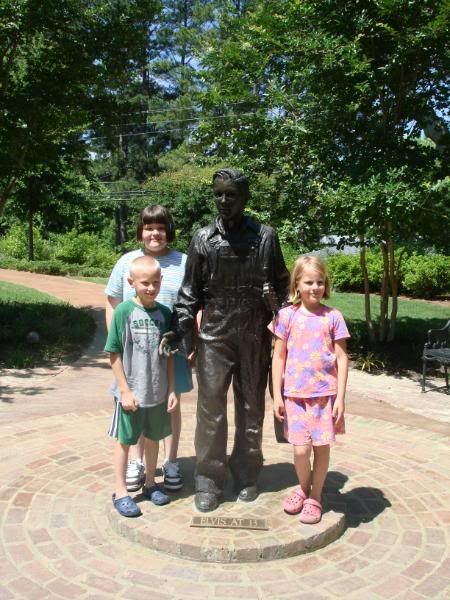 We made it into Tifton, GA in time to hit the bed. Riley had a few 'issues' with the sheets - told me he didn't think he was going to be able to sleep on them. Looks like he didn't have to much trouble! We were all tired and had another long day ahead of us.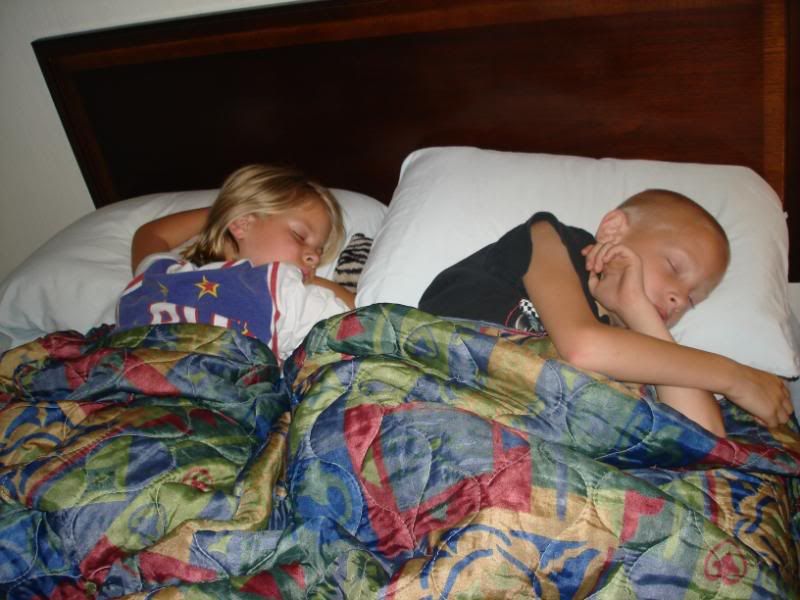 Day 2