We met Uncle Charlie somewhere in the bay,or the sound - I am unfamiliar with those ocean terms. He had his jet ski. Roger and the kiddos rode it and had a blast! We hung out at this part of the water until we were chased away by storms. (They chased us to the Dairy Queen - which was a treat for us since we do not have those here at home). Once it cleared, we went back out to the water and played some more.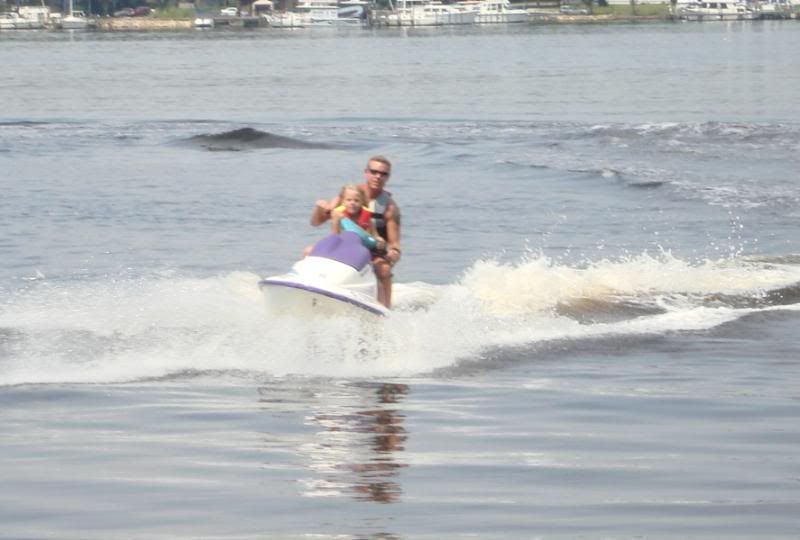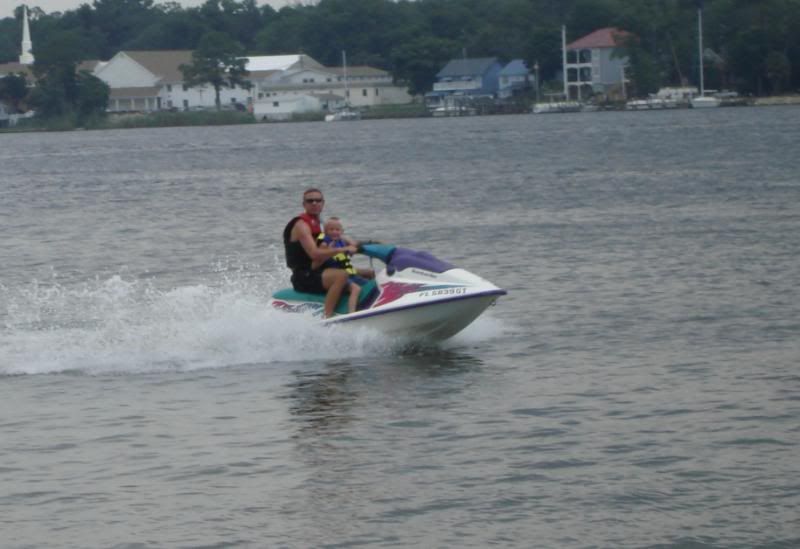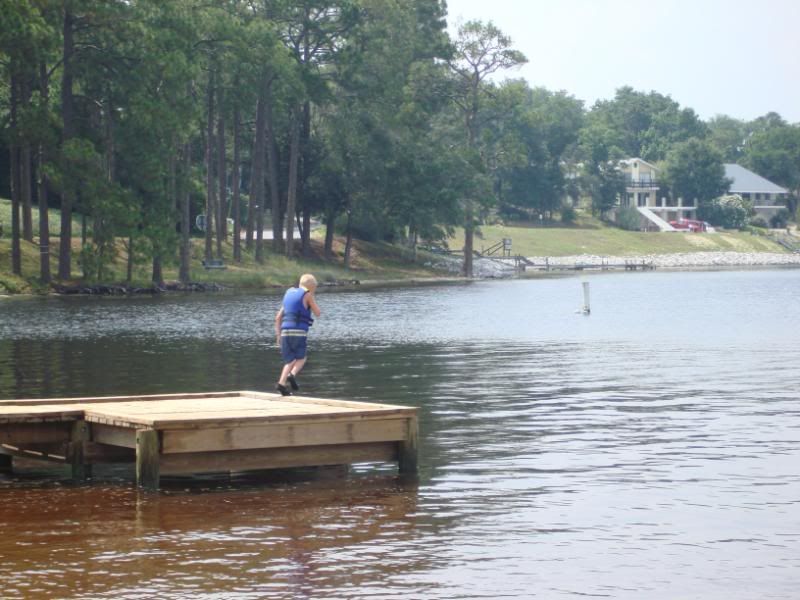 Roger's Gramma Nancy took us out to dinner at a place called FishTales. It was pretty yummy! They we went to Brewsters for some ice cream.
We have had a great time at the beach, but will be headed home in the morning.
Day 12