We were tired last night! The kiddos slept good, well we all did!
When we got in town last night, we got in touch with Roger's uncle who lives fairly close to where we were staying, he came down and spent the day playing at the beach with Roger and the kiddos.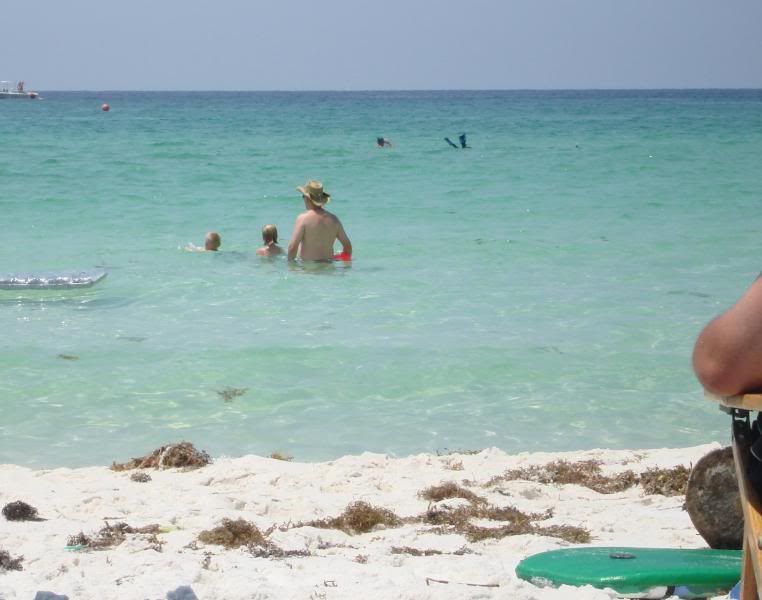 I spent a little time down there, then went back to the room to take a nap. Once they came up, we went on into Destin to Fudpuckers for dinner.
After dark, Roger and the kiddos went down to the beach to catch ghost crabs.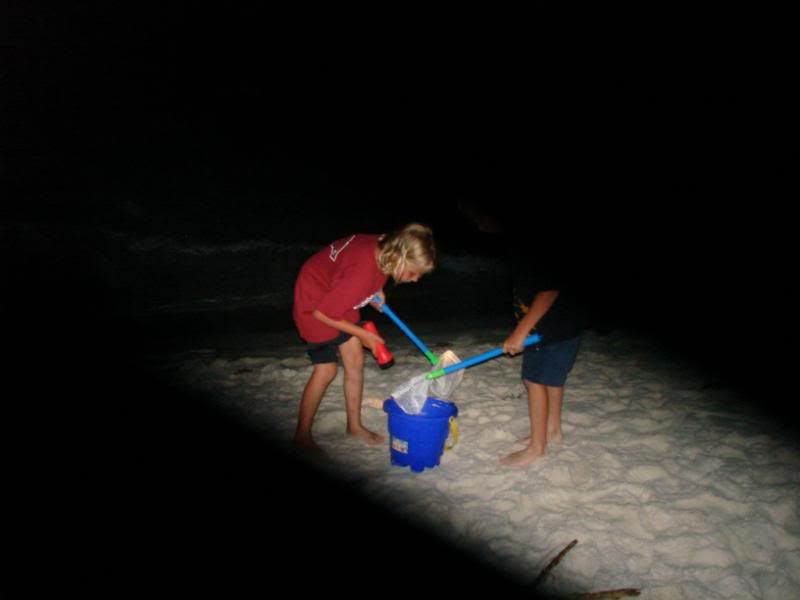 Day 11