We had a busy day today. We went to co-op this morning. Today was the final day for the semester, and they had an art show and a Christmas party. Here is Ry receiving his certificate of attendance for the first semester -
Sis was too fast, so here is her with her certificate: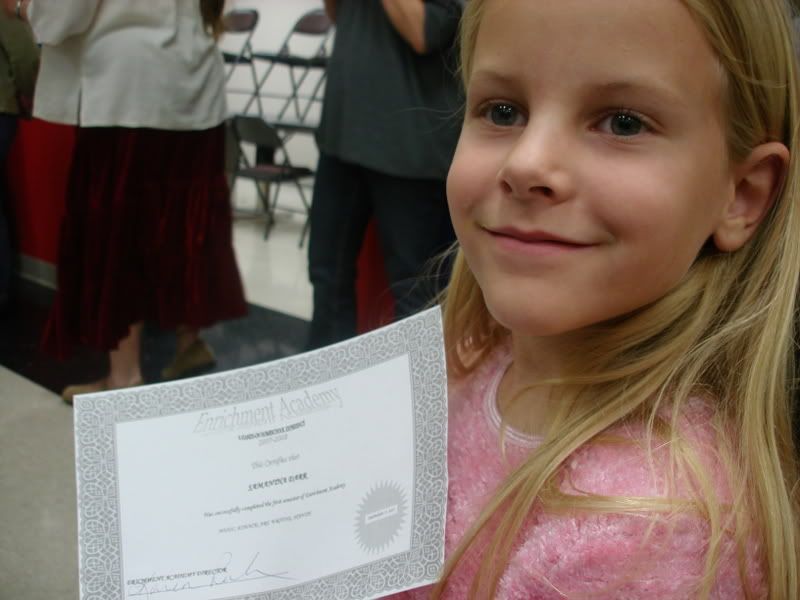 Here is me and my two kiddos in my class - they are clowns!! But they are fun!!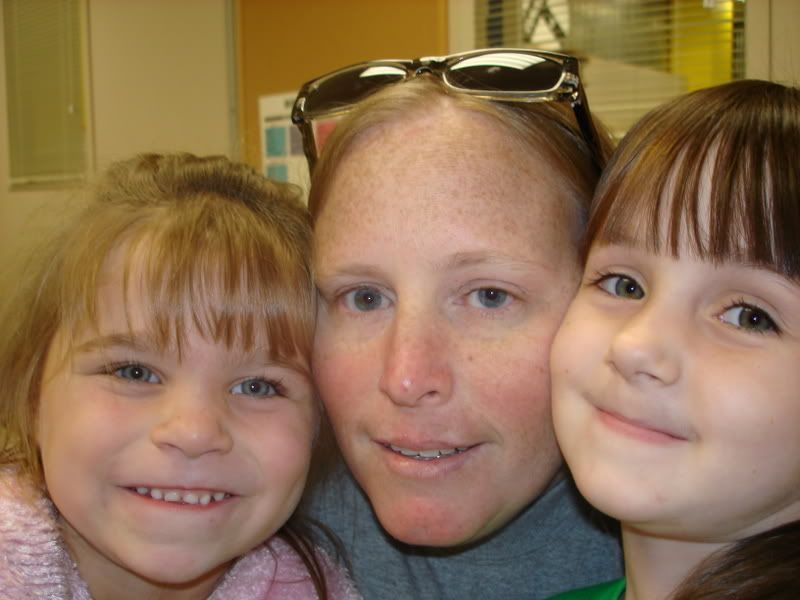 After school, we ran a few errands and then home for a quick dinner. Ry had scouts tonight, so Sis went with him. They went to a local nursing home and sang and passed out candy canes. Here are a few pics of Ry ~ Sis wouldn't get far enough away from me to take her picture.