Ok, the lovely ladies at Five In A Row have a daily decluttering challenge - I have been participating in it on and off...well, I decided to get back into it because my office was a M-E-S-S- mess!!! The past 2 days, I haven't really been 'decluttering' so to speak, but cleaning in my office school room. Sadly, it is the catch all and the last room cleaned - with the way I have been feeling the past few weeks, it was very low on the priority list as well...
Here are some before and after pics...
The computer desk: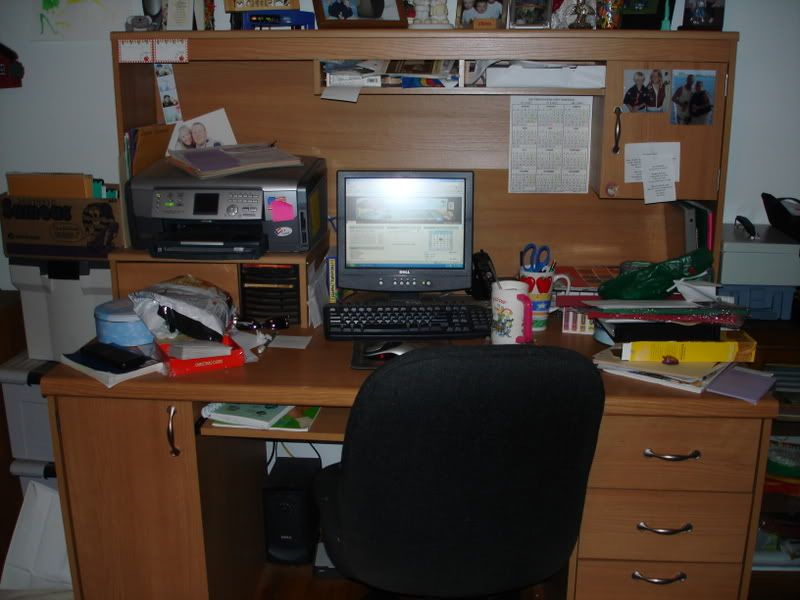 The craft/activities corner: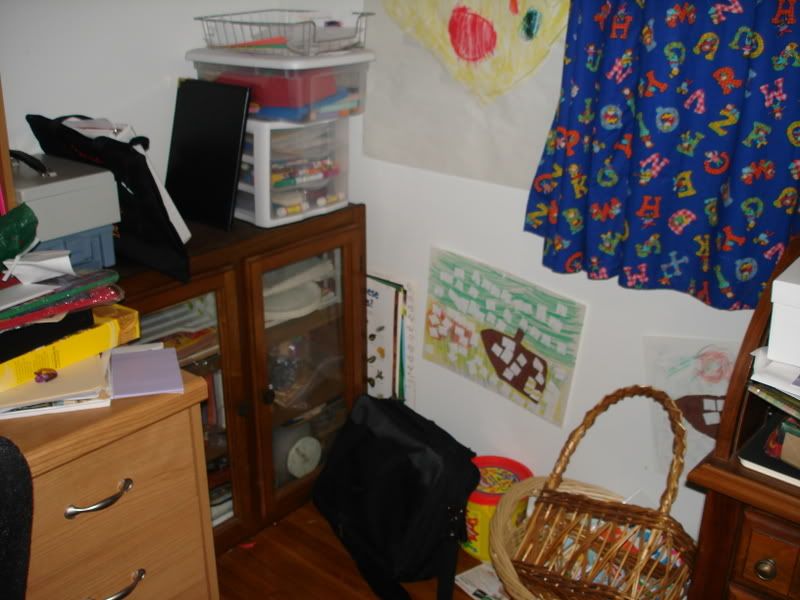 The school desk: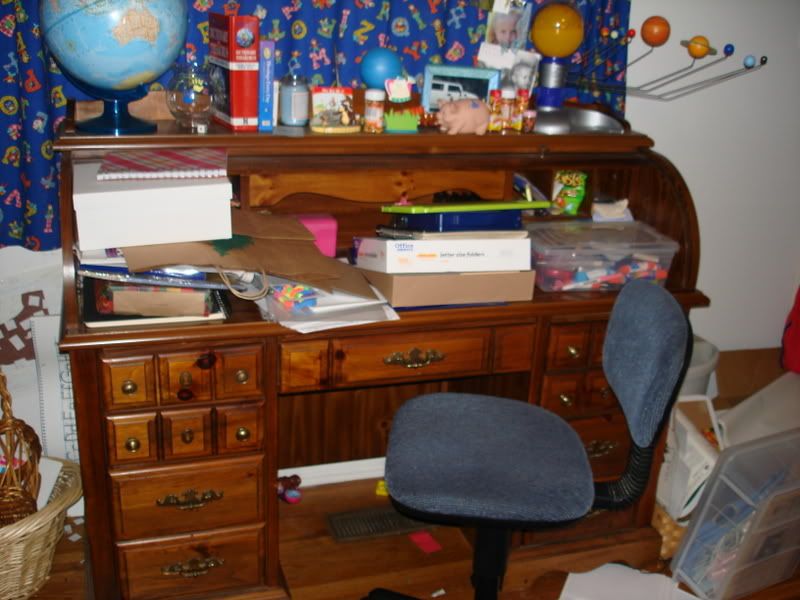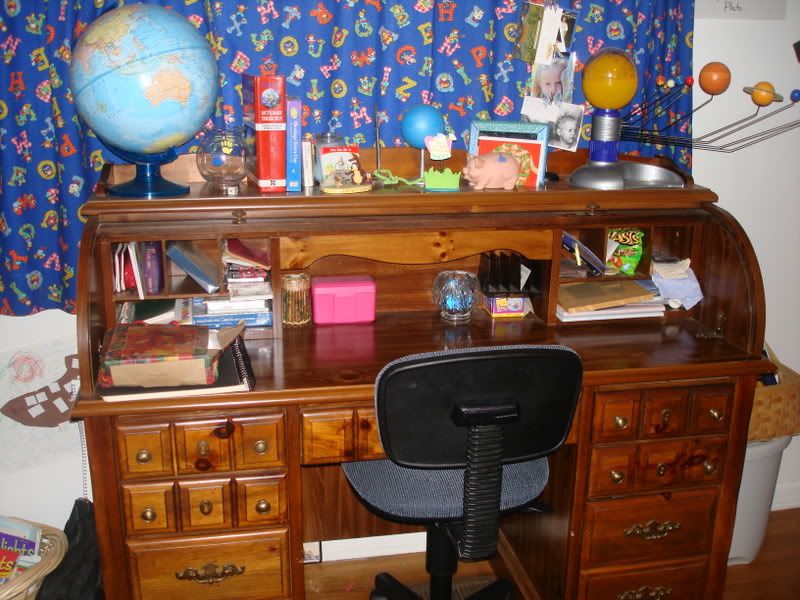 The spare space in the floor:
and the school stuff shelf: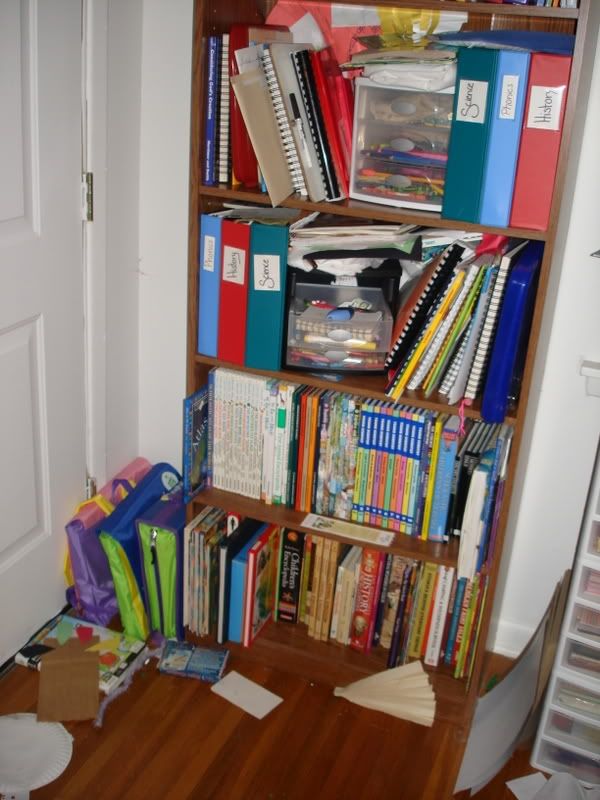 here are these two areas cleaned - together in one pic: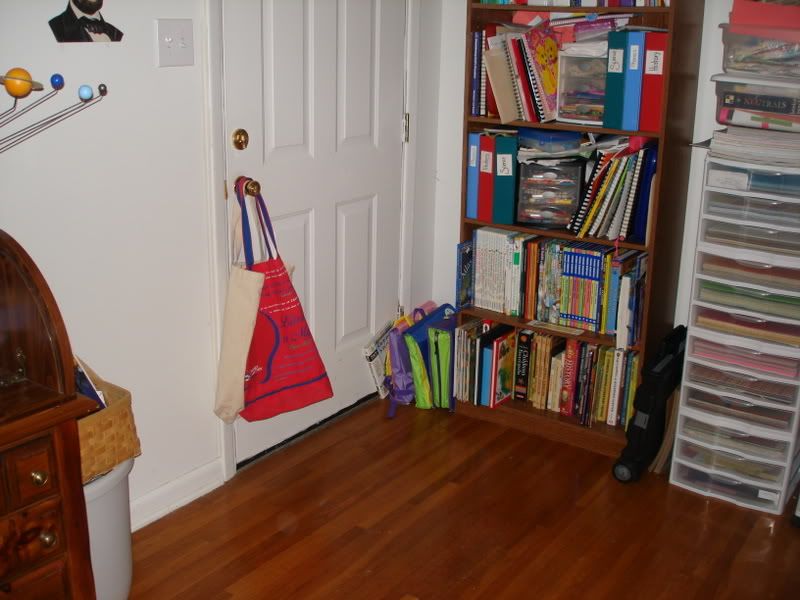 In front of the big cabinet: (yeah - they got in BIG trouble for leaving that mess)!
and the table (with part of the dog):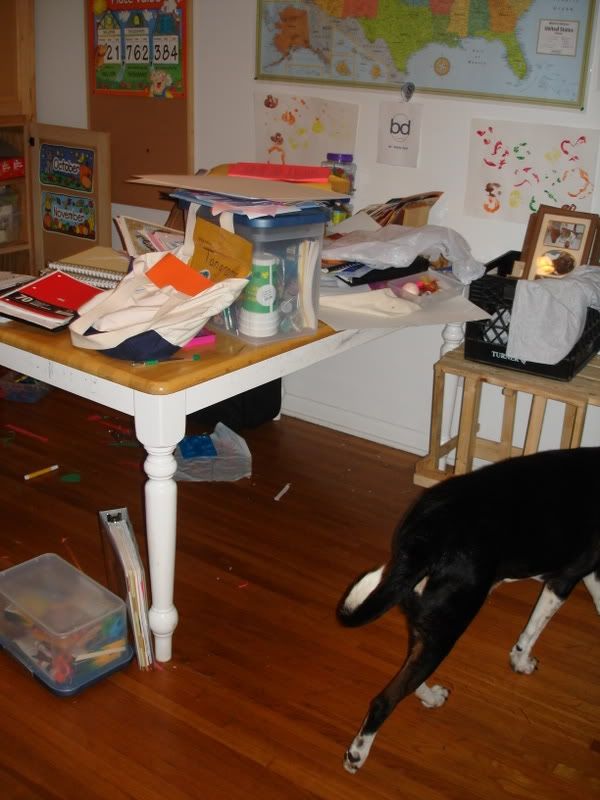 and that area together - cleaned: