We pulled the curtians closed in hopes of everyone sleeping in this morning, but it didn't work all that great...they were both up by 7:00 am, so we got on with our day - which consisted of some boogie boarding - this is Ry -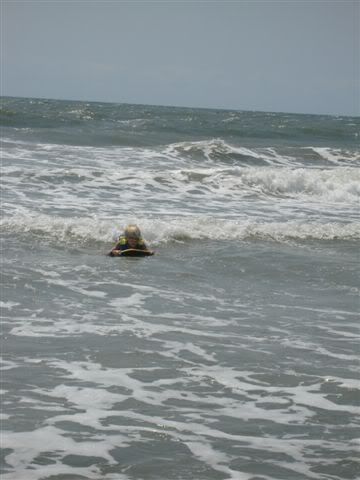 and some digging in the sand...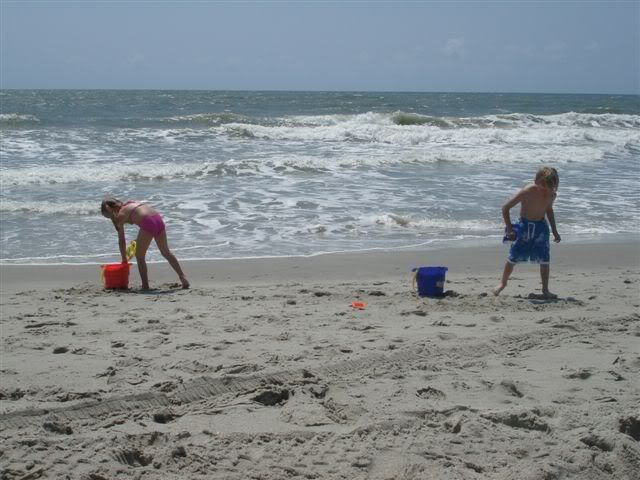 and running from the monster waves that were coming in...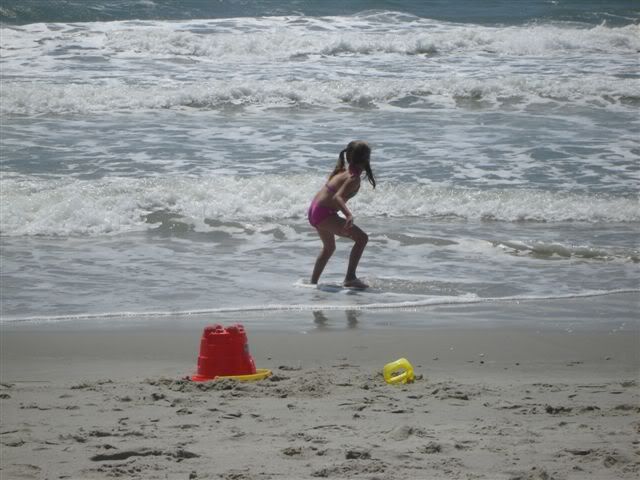 After all the sand and sun, we went to the room for some lunch and a shower - the combination of sunscreen and sand makes me ill....ugh....then we visited the South Carolina Children's Museum.
it was small and kinda cheesy, but the kiddos liked it, so I guess that is what counts....
After there, we went to
East of Chicago Pizza
- it was pretty good - kinda like a Chuck E Cheese - but much better pizza - it was buffet. The games were no good though - when you are used to 1 token per game and the games ther were costing 8 and 10 tokens....eeek...it goes fast like that...
The kiddos got to make their own pizza.
Another full day and we were all tired...
Read about
Day 6.