We woke the kiddos up early to go down to the beach and watch the sun come up.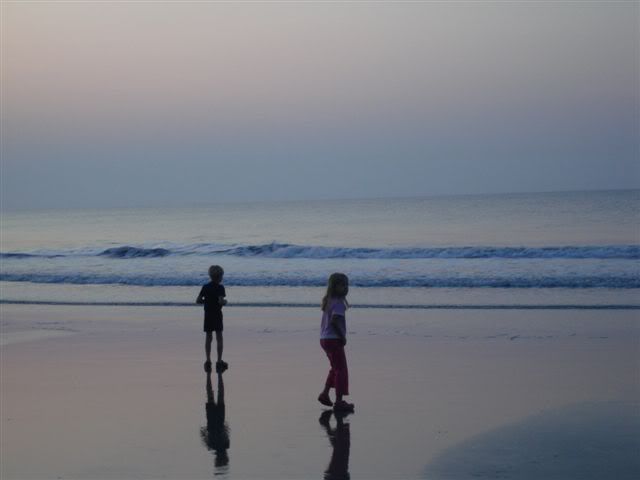 It had clouds in front of it at the horizion line, but it was still pretty - that is Rog, Ry and Sis out along the water...
After the sun came up, we went to
Broadway at the Beach
for the day. Our first stop there was
Ripley's Aquarium
(it was neat, but we had just visited the one in Gatlinburg, and it was quite a bit bigger) ~ then from there - on thru the shops and such at Broadway.
One of the things we found there that was pretty neat -
RideMakerz
- it was along the same lines as BuildABear, but it was custom hot rods...both kiddos made one- Sis a pink something and Ry a firetruck - he chose his to be jacked-up, hers was street. They had fun making thier cars.
Broadway was very neat, and we did a bit of shopping...but the kiddos and I were beat after that...not to beat to go to the
NASCAR Speed Park
though!!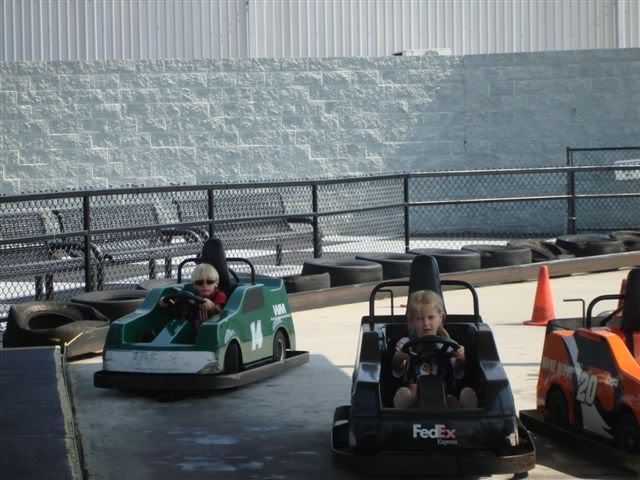 Now we are truly tired - back to the room for the night. We even close all the curtians so that the sun cannot wake us in the morning.
Read
Day 5.