We left Georgia pretty early - we were on the road by 8:00 am. We stopped at the South Carolina welcome center -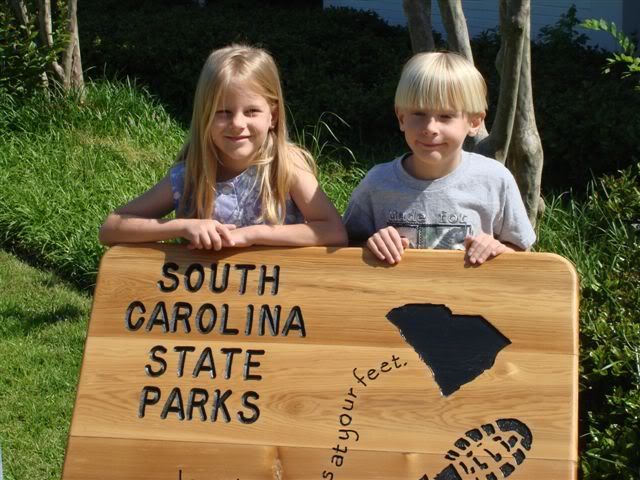 They ran around and got some energy out, then back in the car - time for a rest....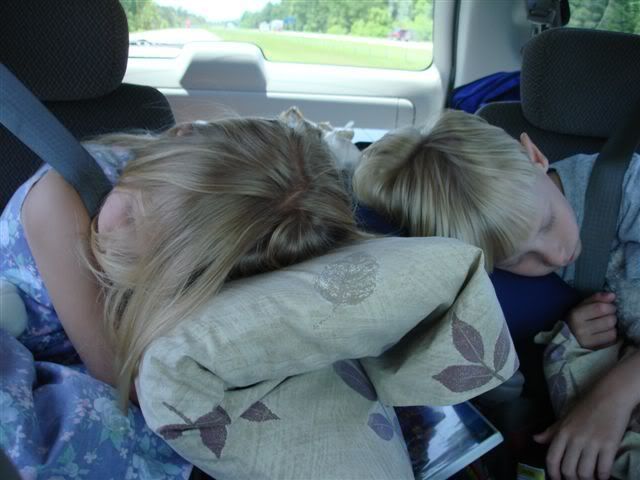 Not much longer then -here we are....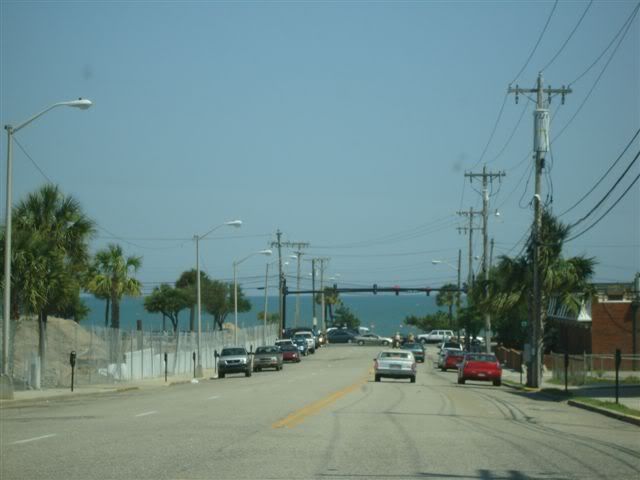 Here was one of the views from our balcony -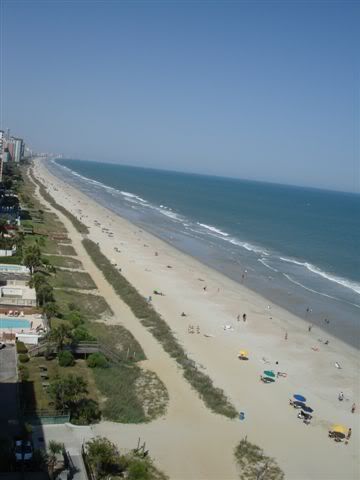 We had to get wet - me and the kiddos walking in the water -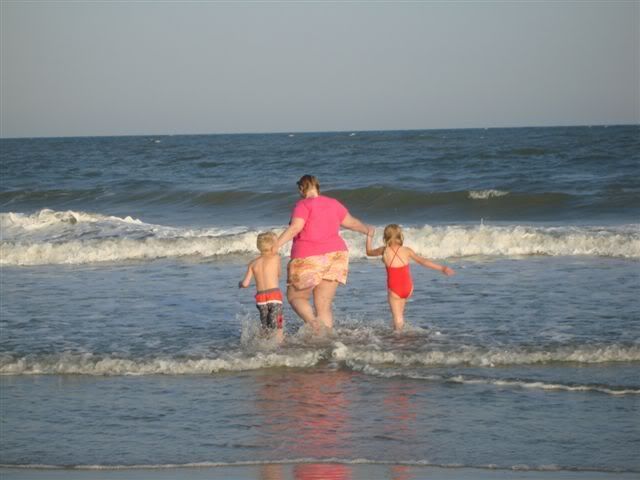 Ry was a bit scared at first, but he ended up having tons of fun...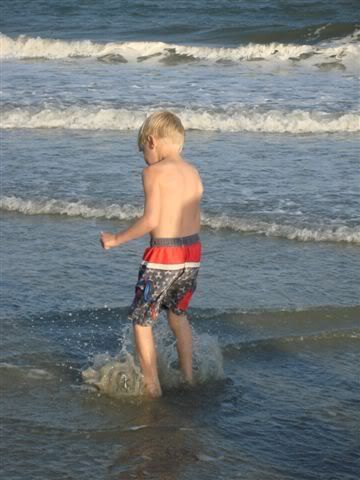 Sis wasn't scared at all the first day...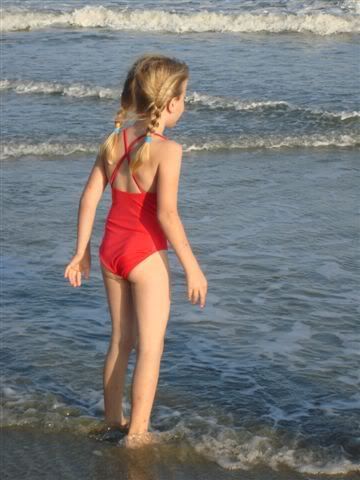 Here is one of Rog and I -that I took -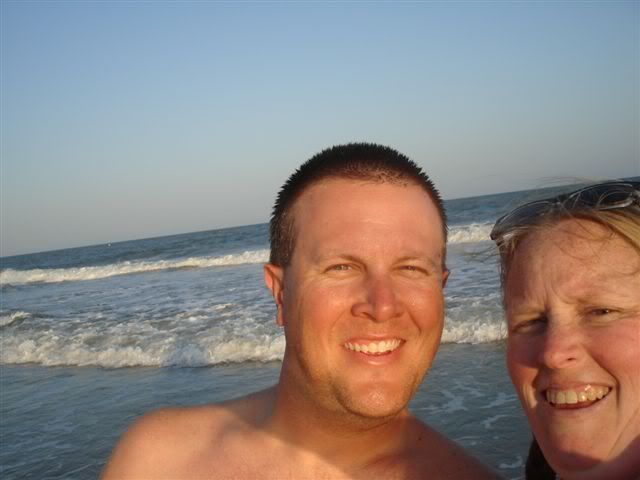 We were all tired - so after our little splash thru the edge of the water, we were ready to crash for the night.
Read about
Day 3.