We weren't going to go to see this - I just couldn't see spending that much on tickets, but....they offered a goup rate for scout troops and 3 of my girls wanted to go, so we went.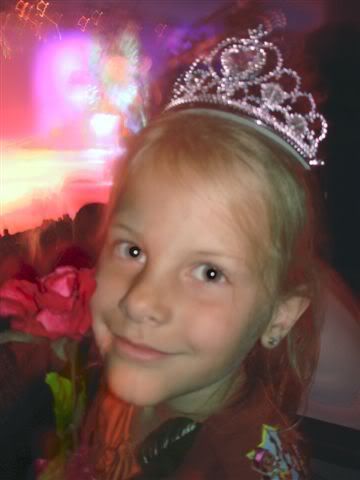 Here is one of my princess enjoying the show.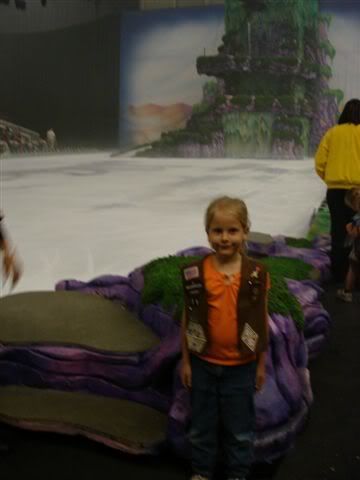 And here is one of her during the 'behind the scenes' that wasn't all it was cracked up to be. All in all, the girls had a great time!!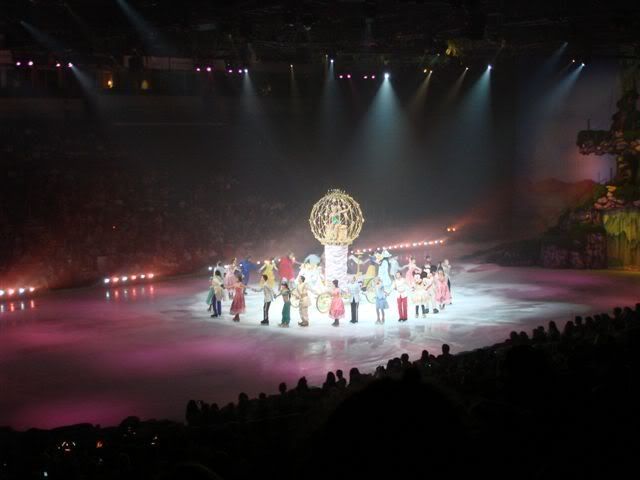 Here is one of the best ones I got of the actual show - it was hard to catch a good picture, they were skating pretty fast!! This was the entire cast - at the end - they were all circling around Cinderella's coach that was carrying Tinkerbell.