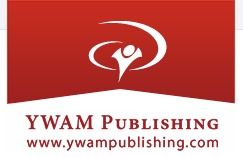 Jim Elliot was not know around here before we
received this review. This 16 chapter book and guide changed that for us. We spent a week just reading through the book. Part of the Curriculum Guide was chapter questions - both comprehension and even an essay/thought provoking questions. We did these questions orally so they could be discussed. One small issue I had was there were no answers to the questions, so there were some that we were not sure if they were correct or not.
Once we had read the book and discussed the life of Jim, we moved on to the activities. I was a little disappointed in the guide, because I felt like it was set up for classroom use. There were a few things that I really felt like we couldn't do since there was just the two of them. It was really hard to set up a display corner, since there wasn't a group that were able to bring items in.
With those two minor exceptions, we did get some great use of the rest of the guide. The kiddos got some writing in, both did a short essay about the life of Jim. In the creative portion, Samantha made a book cover and a newspaper.
The newspaper gave them both great practice with writing, because the sections were short and too the point. They also made a pinch pot (we did improvise a bit and used air drying clay, not the sawdust kilns).
YWAM has several different Christian Heros, I am sure we will be checking into some of the other titles - having the study guide that goes along with it is a huge bonus!
The ebook is available for nook or kindle for only $6.99 and the curriculum guide is available for $7.49. Visit the Crew blog to see what others had to say about Jim Elliot, and check out the other titles available.