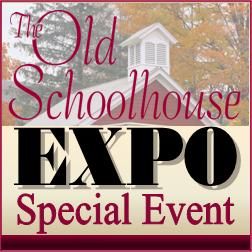 Don't forget! It's NEXT WEEK!!
What a great deal!!
A week-long Schoolhouse Expo Event
1:00pm-8:00pm (Eastern) /
$24 for access to ALL hours of this- all 5 days!
Best part - if you can't make it, you have access to the recordings afterwards!
I got a peek at the schedule! Here are just a few of the topics!!
Struggling Learners? Lazy Learners? High School? Teaching Boys?