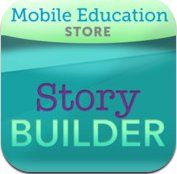 This review came at the perfect timing... the kiddos just got a new iPhone (no lectures please...) Anyways, I loaded this to Samantha's phone, as one of her first games, and she loved it. How do I know, because it talked to her and she talked back to it.
Story Builder is a very interactive game. There are three levels of play for you to choose from - level 1, 2, 3. We started off with level 1, just to see what it was like, but she quickly moved up to level 3. At level 1, it shows a photo and asks a specific question about the photo and it allows you to record your answer and play it back. Level 2, the question is a little more open-ended, but still a little more obvious. Level 3, it shows the picture and asks a very open-ended question about the photo, leaving it up to the child's imagination to tell about the photo. In addition to the three levels, it gives the option to turn the helps on or off for each level. (the red on the pic below).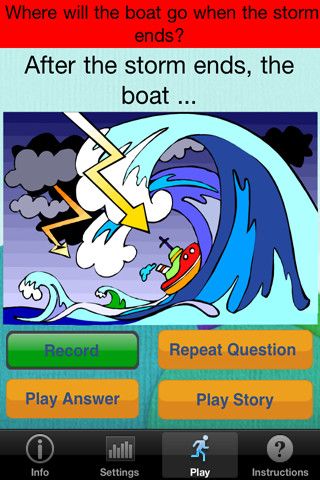 Once you answer the questions, then you can play story... this is when it gets funny! I didn't know that was going to be an option whenever I first went through it, so my answers were pretty random! I made Samantha do it correctly, but she has been heard being silly on it as well!!
Story Builders is available as an app for the iPad or iPhone for just $5.99! Please feel free to check out what my Crew members are saying about it and other products from the Mobile Education Tools Company at the link below!

*Disclaimer: My family was given this product free of charge to use and form our own opinion of and share with our readers. The thoughts and opinions expressed about this item are strictly opinions of myself or my children.*