Last time I was on the Crew, I got the privilege of reviewing a product of a fellow Crewbie... how exciting! I was in the midst of a star!! This year, we are in the midst of another star!! I wasn't chosen to review her product, but I felt that as a fellow Crew member, I should share her product!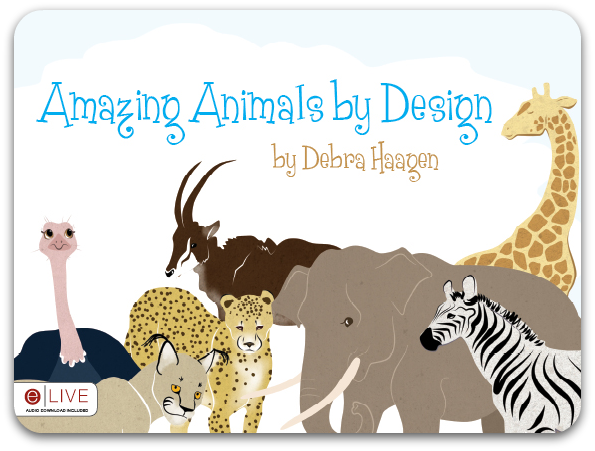 Amazing Animals by Design by Debra Haagen is a paperback book sharing God's special design for each of the animals. The great thing about this book is it is geared toward younger kiddos. Amazing Animals is a great introduction to God's intelligent design and scientific explanation at a K-3rd grade level.
Why is a giraffe's neck so tall? Why do zebras have stripes? Did all of these things happen by accident? When John and Sarah visit the zoo, they ask these questions and many more. Their parents and the zookeepers keep using the word design, but what does that mean?
The book is designed for children in the elementary age range (under 3rd grade).
The book (24 pages) can currently be purchased
as an ebook (pdf file) for $7.99 or a paperback for $8.99. Like I said, I wasn't on this review, but you can click the Crew link above and see what all my other Crew Members have to say about it! Oh, and go check out and *like* her Facebook page ~ Amazing Animals!