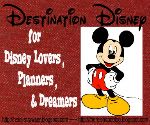 This week, we are going to check out our Letter H pictures!
Let's start with...
HUGE Shark!
And Hula Hoops!
(Check out his feet!)
What about..
HERE we are! (we had two rooms at our resort - my finger is on my room, Sherrie is pointing to their room - yeah - we just met in the lobby each day!)
And, unfortunately, HOSPITAL - yes, ER trip because of staff in Sam's leg - it was an infected bite right at her sock line that rubbed until it was swollen and required an ER trip..
Then we have HOKEY-POKEY
We got caught up in Woody's Round-Up Parade - it was super cute - this picture doesn't show much of it, but I was going for the Hokey pokey H!
Oh, wait.. here's one - since I missed Bullseye on the B, here we have a Horse:
We will end this one with HANGING in the pool...