Today ~ the sky was the limit!! Seriously!
First, we went and rode the air tram up to Ober Gatlinburg.
Once at the top, we decided to go further...we rode the scenic sky-lift to Mt. Harrison (little to much for me, but I managed to make it up and back down!)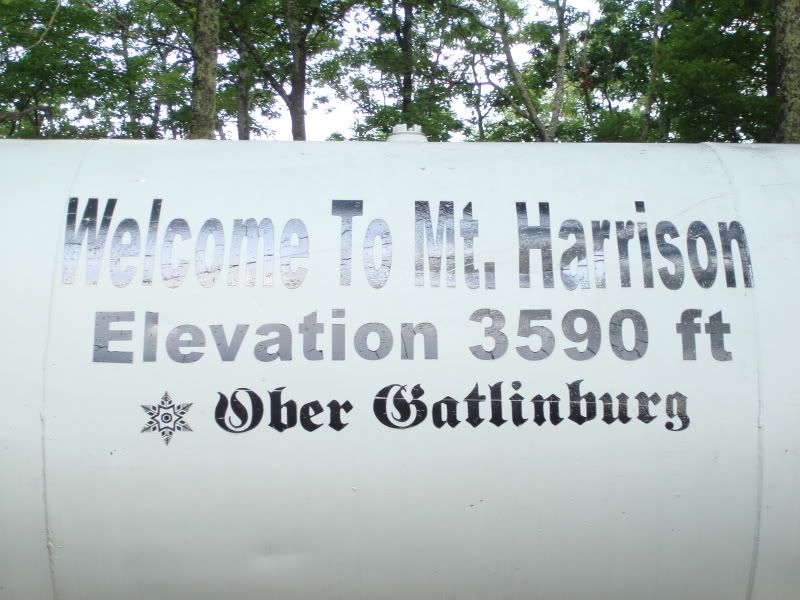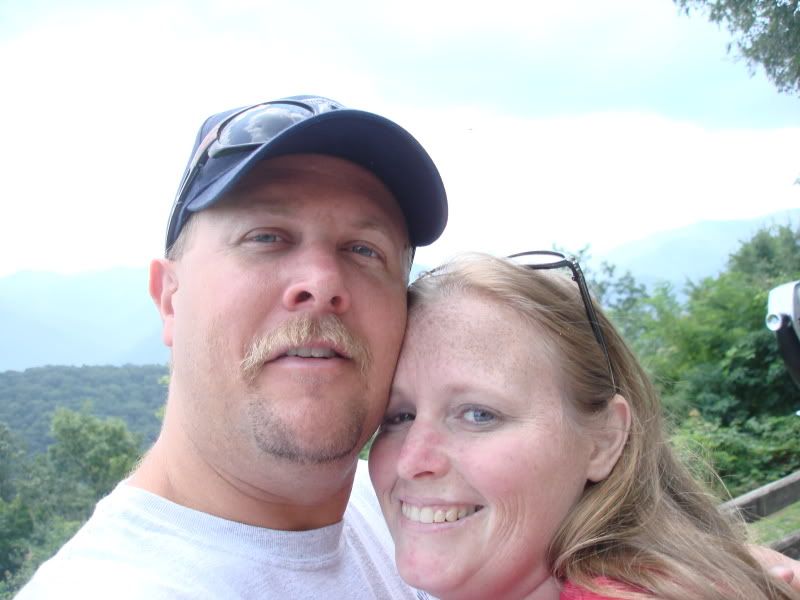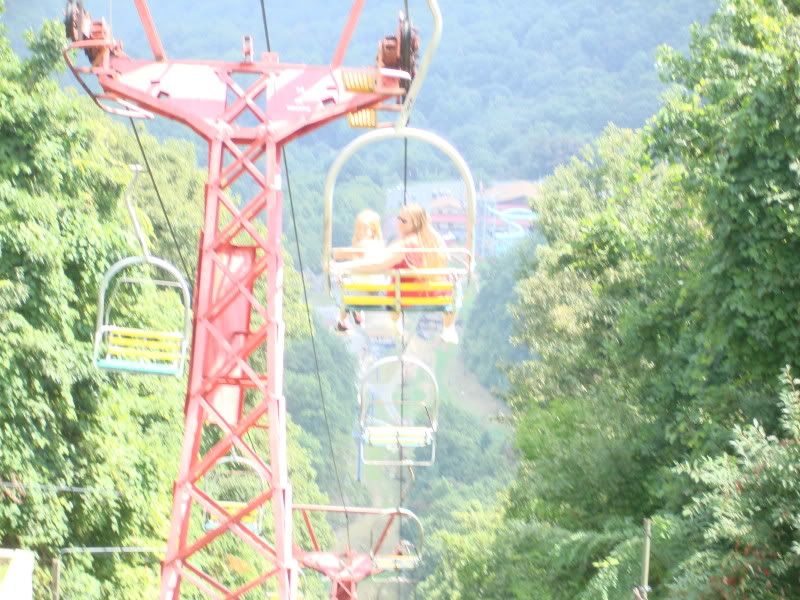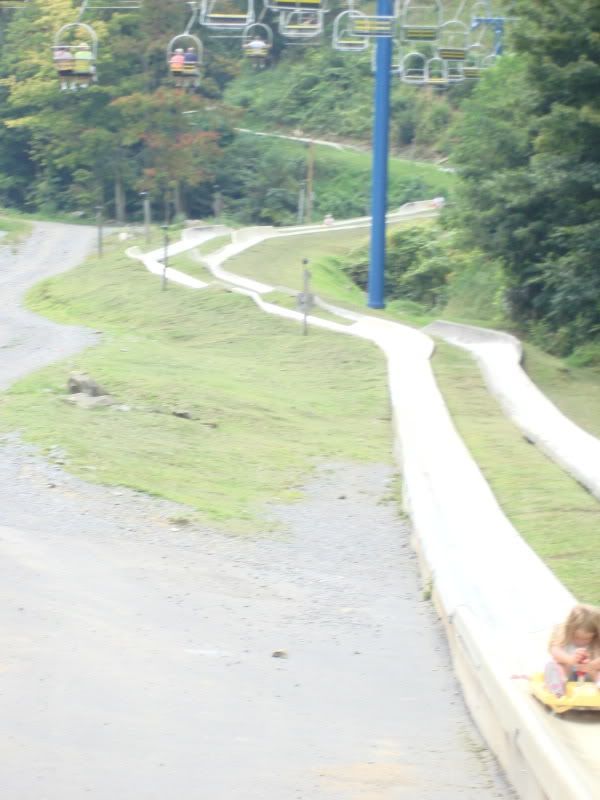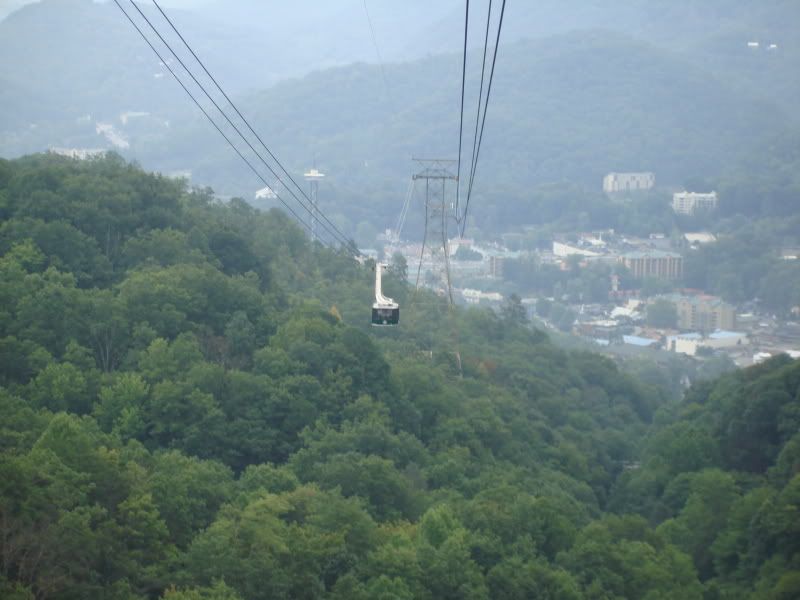 Once back on the lowlands...we decided to see how much further up we could go. Our first stop was New Found Gap. It was on the border of Tennessee and North Carolina.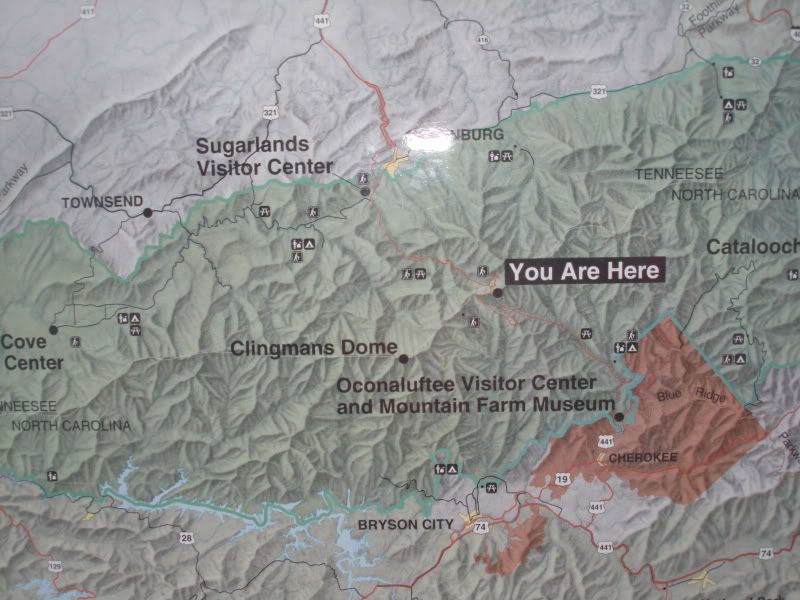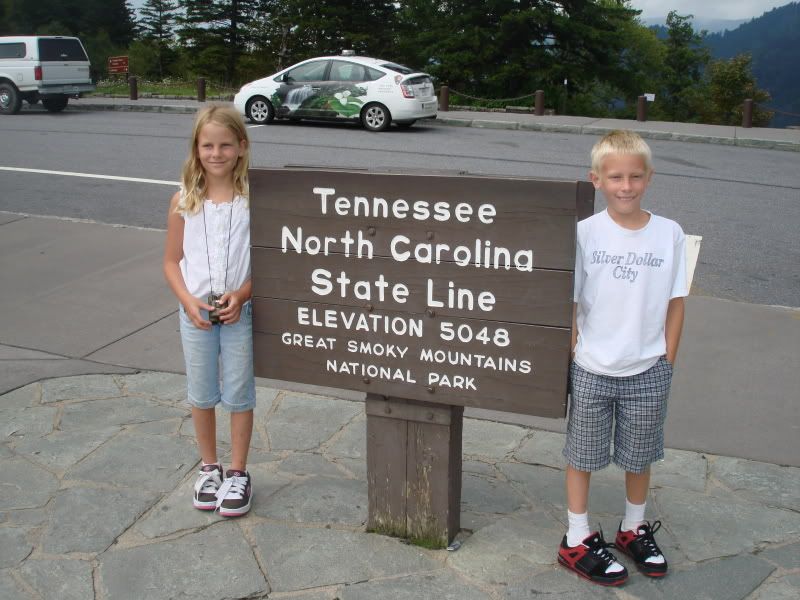 This was pretty high up, and the scenery was beautiful...but we got to go higher! Clingman's Dome is the highest peak in TN and the 3rd highest in the eastern US. I didn't make it up to the lookout tower, but Rog and the kiddos trekked up there!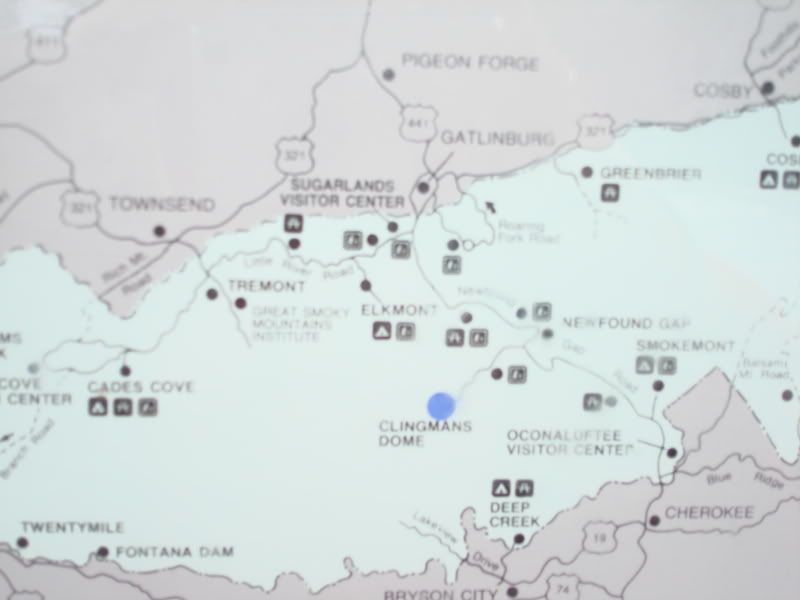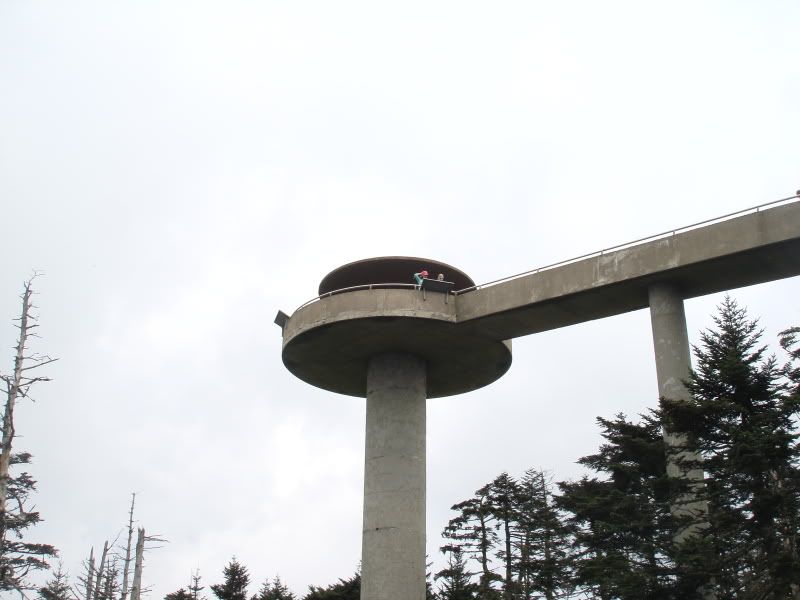 Just as they came down the trail, we ended up in the middle of a MAJOR downpour!! It was rough going down the side of the mountain in the pouring rain! It let up for a few minutes, and we stopped and waded in the creek - it was very cold!! But it was also pretty!