This morning everyone woke up ready to go! We made lunches, loaded water toys and towels up, sun screened EVERYONE really good and headed to the slip. We went straight to a nice island that went out shallow for a good ways, making it a great place to be with the kiddos.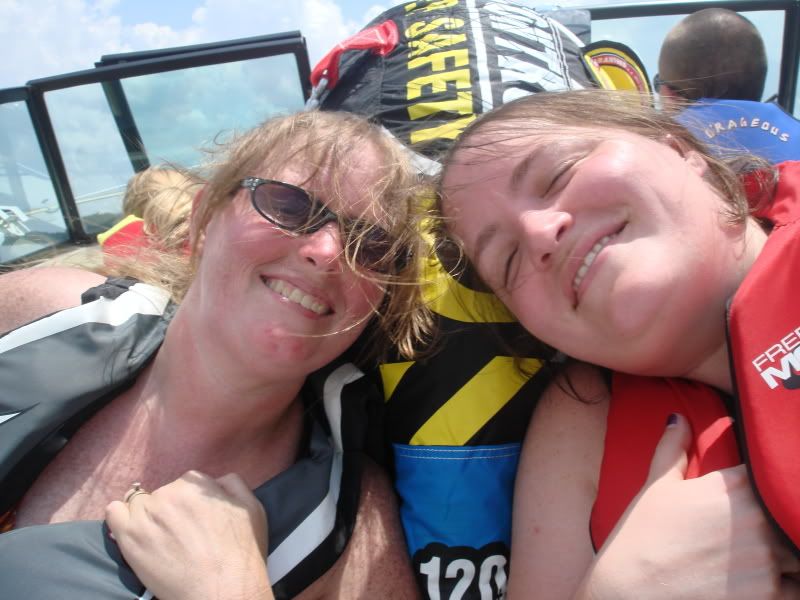 We played for a long time in the water. Tried to get the kiddos to go explore the island, but they wanted to be in the water. Here are a few of all of us playing around in the lake: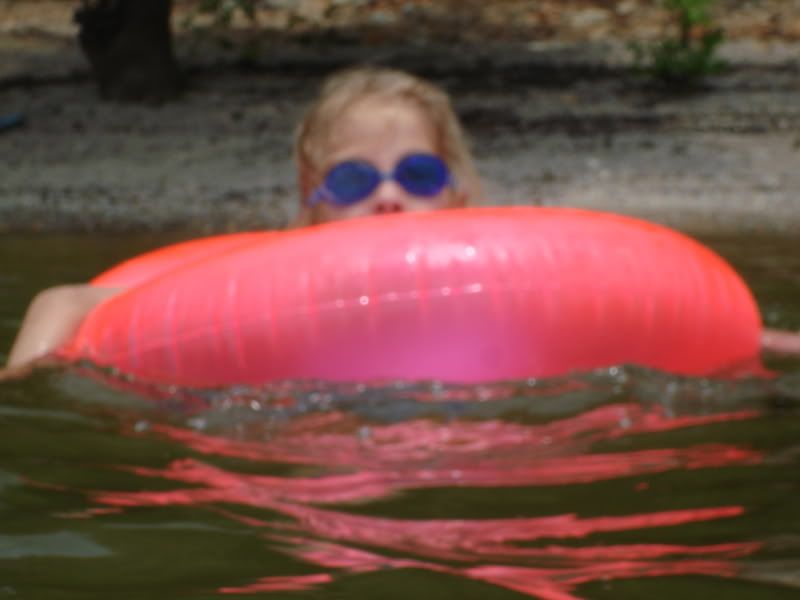 Out of no where, we noticed it was lightening and thundering, so we got out of the water, and really noticed how bad it looked.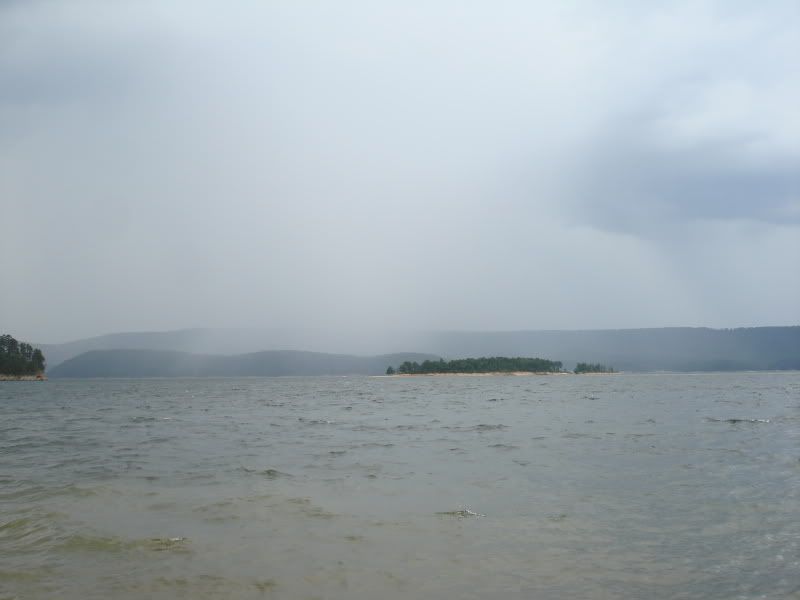 After a bit of debating on trying to head in or not, we decided to go for it and once we got in the boat, it started pouring. So, we turned around and went back to the island to wait it out. I think it rained - heavy rain -on us for about 45 minutes -we just sit there, being all wet!
Once it let up, we went back to shore, everything SOAKED! We talked to a couple of friends who were thinking about coming up on Wednesday and hanging out with us, talked them into coming on up tonight. Chelle got us a campfire started and Billy and Chris joined us late. There was enough room in the camper for everyone to sleep on a bed, if Chris didn't mind sharing with Riley. Was no problem for Chris, and he started teasing Riley about he was going to sleep with nothing on - I think he scarred my poor child - here is where Riley ended up for the night: