Today was our Annual Fire Department Open House. We had canceled most of our 'extras' due to the weather, but we already had the donated food in our possession and we had 2 churches committed to Bake Sales - and they already had their goodies baked, so we decided to carry on, despite the weather -just on a smaller scale.
We had Fire Trucks from surrounding areas, a couple of door prizes to give away, some things for the kiddos, a FF demonstration and a turnout competition. We decided that we had a bigger turn-out this time than we have had in the past. We started the day off with cludy grey skies, but about an hour into it, it was raining - but people still kept coming in. We did end up shutting down an hour earlier than we had planned, but all in all it was sucessful!
Here are a few random shots from today: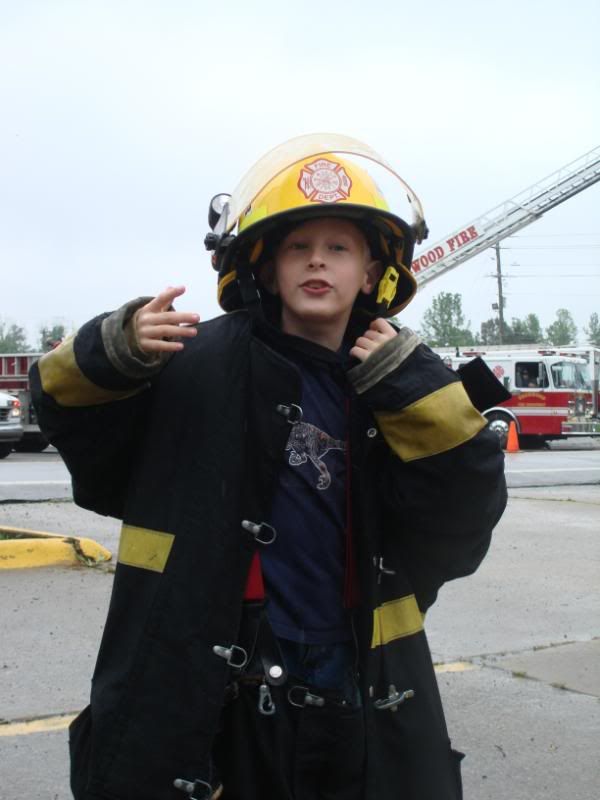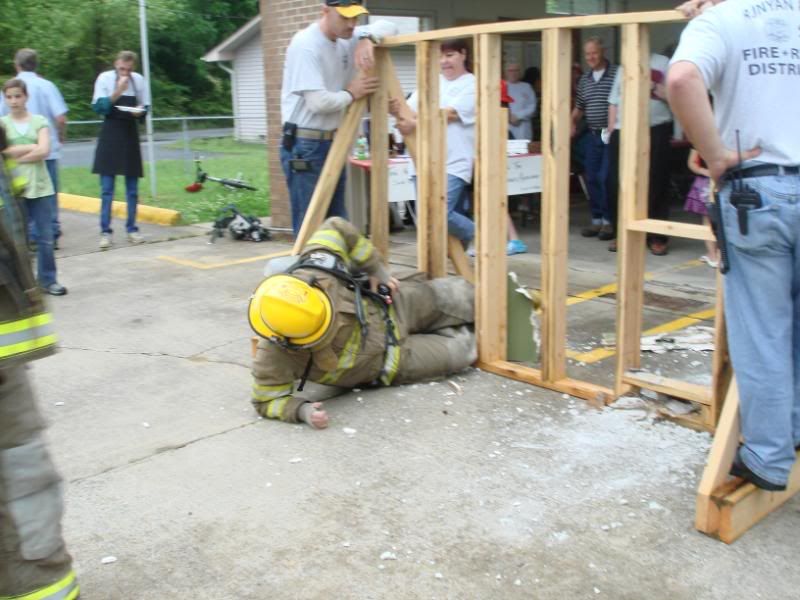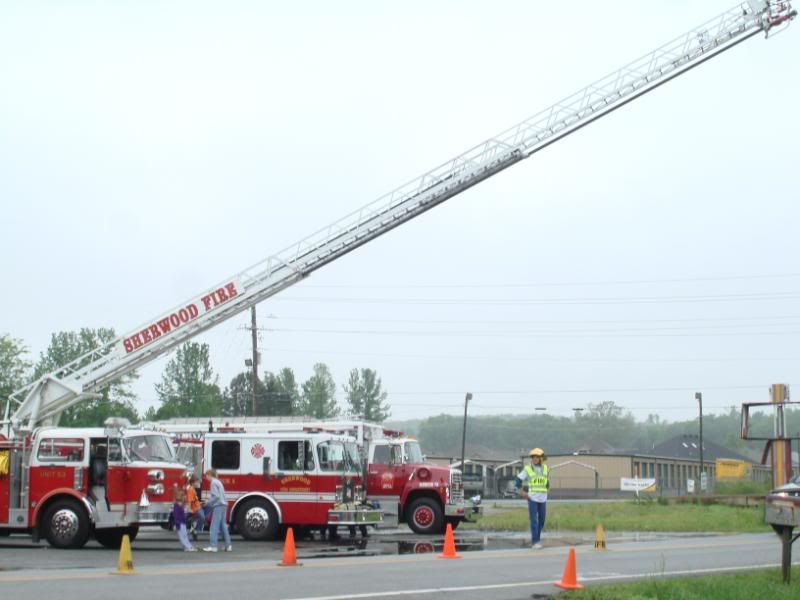 After the Open House was over, and all was cleaned up, I was COLD, so I came home and covered up with my electric blanket and finally finished moving all of my contacts to my new phone!
Dinner was at Chelle's - since she was busy with us at the Open House, she just ordered some pizza - from Shotgun Dan's! YUM! And mom and dad brought a Pecan Cobbler that they had purchased from one of the churches to share for dessert! We played the LONGEST GAME EVER of Phase 10!!