Well, we should have listened to the weather men earlier this week - and we should have been working on an ARK! From Friday night until the last I heard (and it is still raining) we have gotten 3 inches! Rog and I hung out at the house this morning, then we decided to jump in the jeep and go for a ride to see some of the water levels. My cousins yard was very flooded...here are a few pics from here house: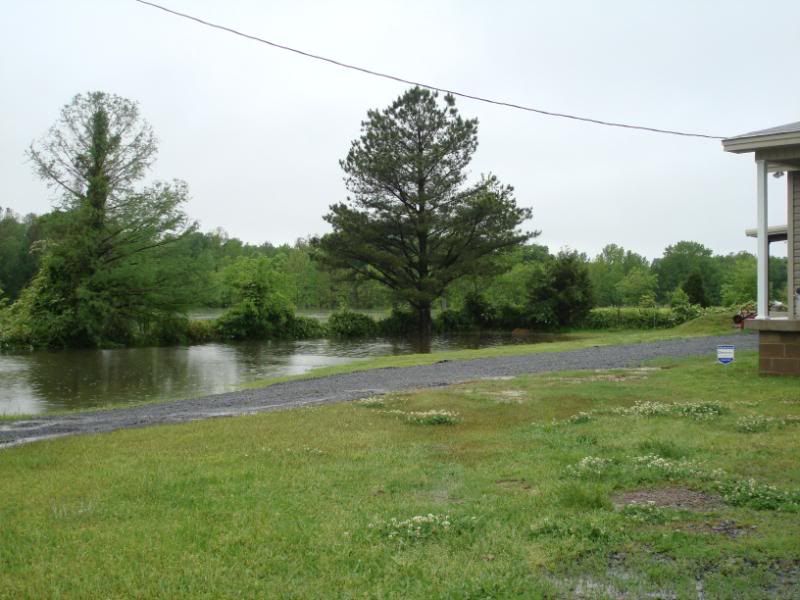 The mailbox is not her's - it is across the street from her. IT runs along a fence that you cannot see. They live about 5 miles from us.
Then, here are a few more from around the area:
This is one of the roads getting to my parents house - yes- Roger had to drive thru it!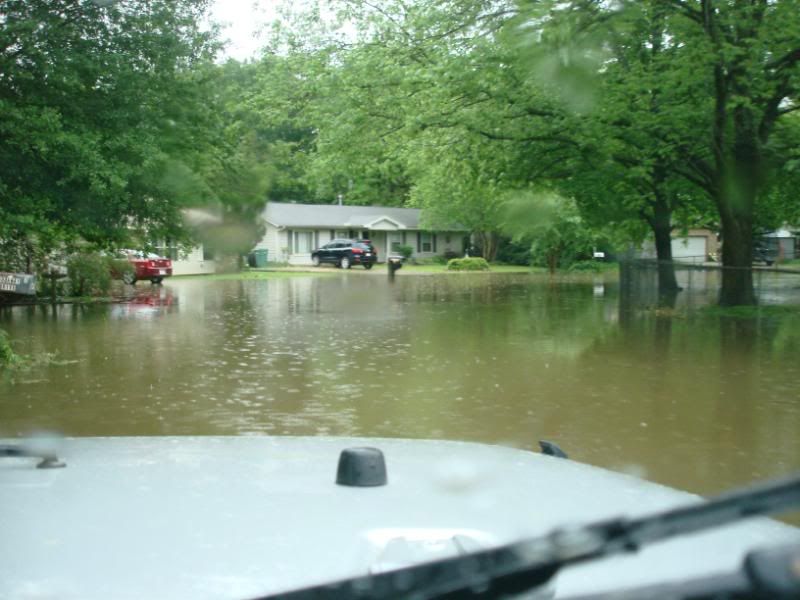 And here is a field on the way to my cousins house - not sure if you can see them or not - there is a green and a yellow spot on the right hand side of the picture - those would be the tops of volkswagon bugs...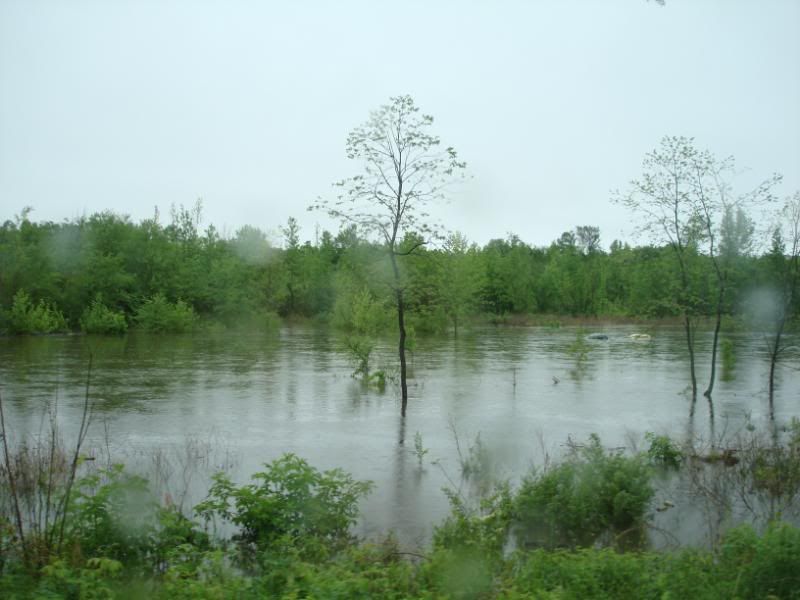 My cousin, sister, a friend of ours and I all went out to Friday's for dinner and then hung out for a while - while it stormed!!