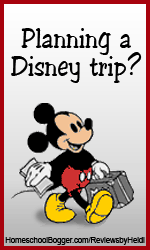 This week, Heidi took us back to Magic Kingdom to Frontier Land. I have to say my FAVORITE ride ever of all times in in Frontierland. I am a HUGE roller coaster fan, I ride any roller coaster at least once, anytime we go anywhere. Big Thunder Mountain Railroad rates as the NUMBER ONE FAVORITE in my book over all roller coasters!

Oh, and there are other fun things to do in this area of the park. We didn't care for Splash Mountain. I mean, it was ok, glad we all rode it...but not one we would stand in line for very long.
While we were there in June, we came around the corner in time to get caught up in Woody's Round-Up Parade. We stopped and watched/participated in that - great fun for the kiddos!