We started off the day meeting some friends at the State Capital. We wanted to check out the Christmas decorations. We tried to get a scheduled tour - for our entire homeschool group, but I couldn't get a tour scheduled, so only one family showed up, but we had fun anyways! We toured around, on our own - went into the Governor's secretary's office - asked if we were allowed to see the Governor - she said we had to set up an appointment in order to do that - so she gave us his planner's phone number and some yummy homemade sugar cookies! We spent the rest of the time roaming on our own!
My kiddos on the bridge on the bottom floor:
I was standing on the bridge looking straight up: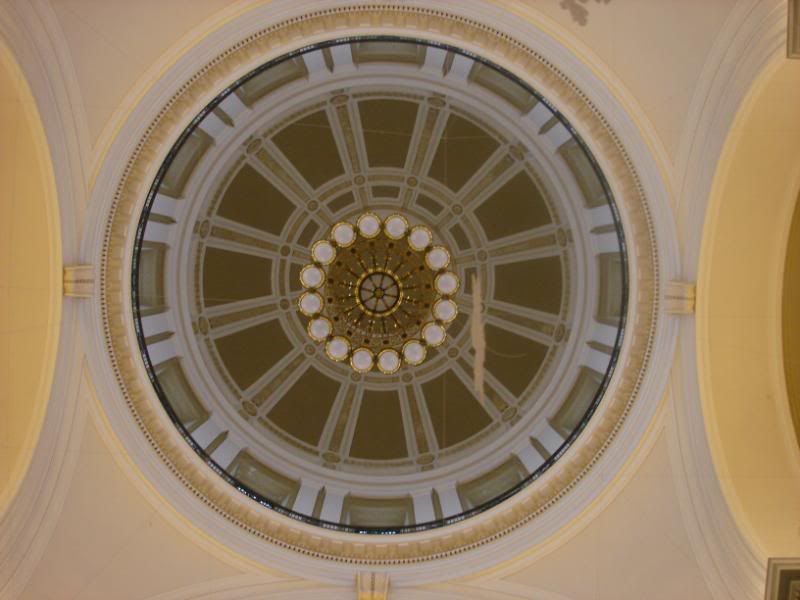 Looking up at the huge tree on the second floor: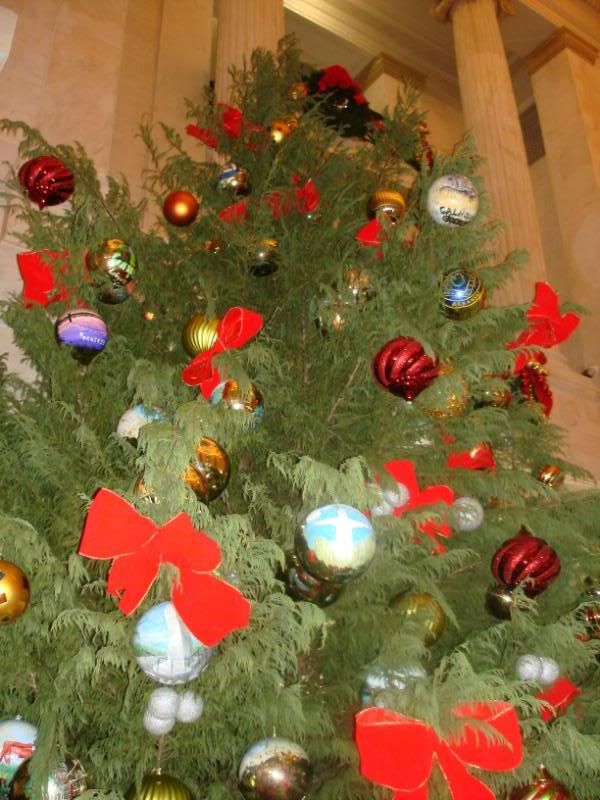 Here is the tree again ~ we are on the 3rd floor now!
From the thrid floor, we found a way to the 4th! We went in the observatory of the Senate:
Riley thought the podium where the speaker and the parlimentarian sat were the best ~ because the speaker had a gavel!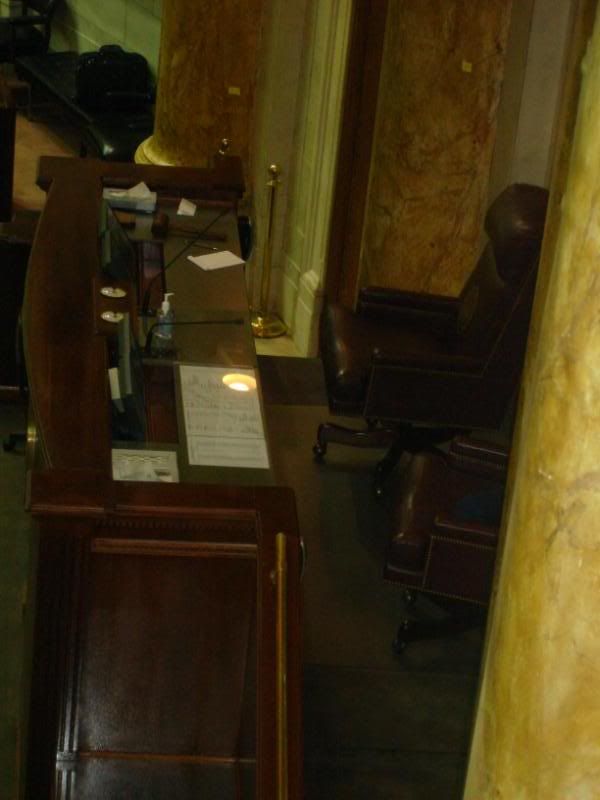 See this ~ even we are in the Bible Belt of the south, I am was still shocked to see this above the door in the Senate!!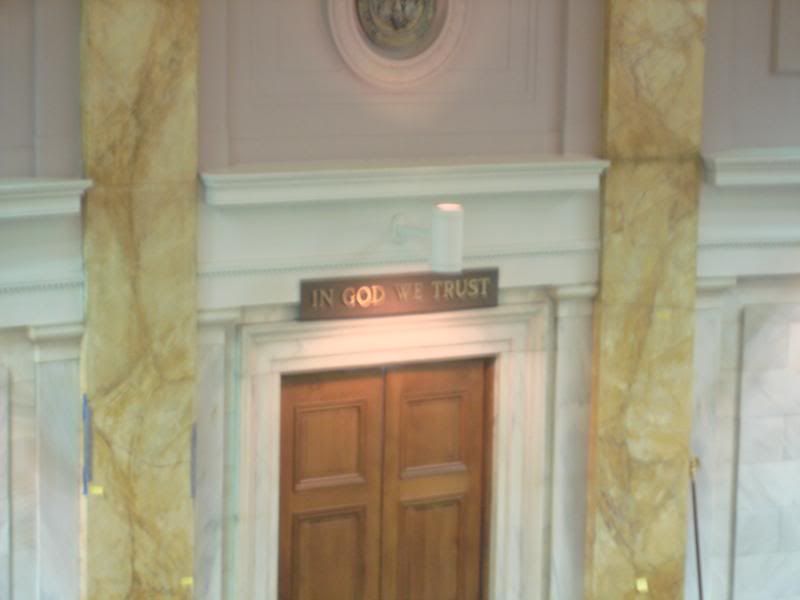 This was looking down from the 4th floor ~ we were across with the wreath and the bow on the other side.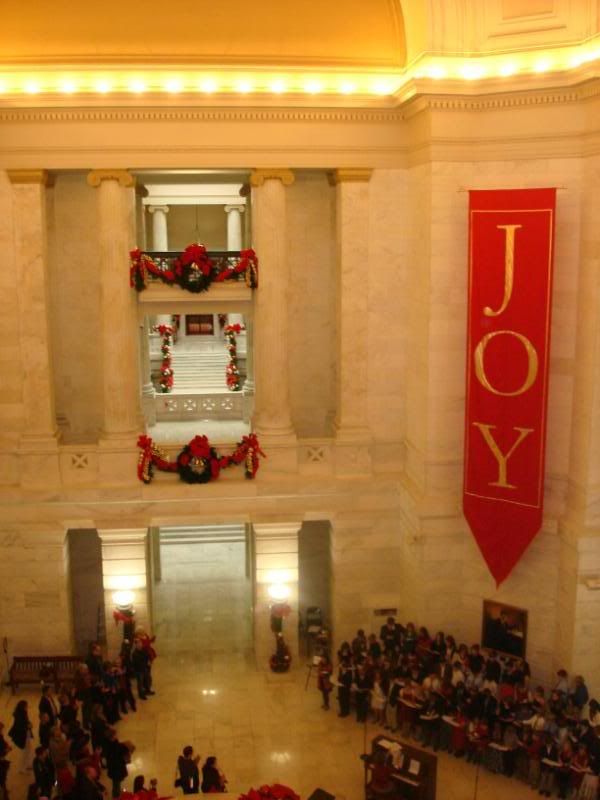 There were several choirs there singing that day ~ we decided this was a private school.
Looking all the way across the 4th floor - I see my kiddos and their friends!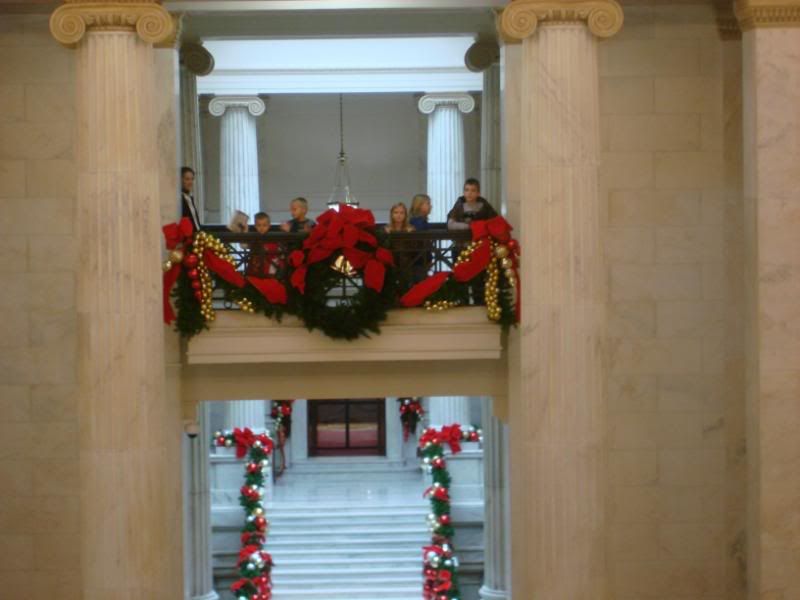 That was our morning! We had a really good time, roaming the capital and seeing what all was there - some friends of ours went the same day and went to the Treasury Department and got to hold some money!! We missed that area - I didn't see that as we were roaming!
We left there and went to pick up Mom, Chelle and Em from one of Em's field trips. We ran to the Sheriff's Office to pick up a police report - if you don't know that story and are interested- email me! I will share, just not ready to put it on here yet.
Then, the highlight of our day!!!!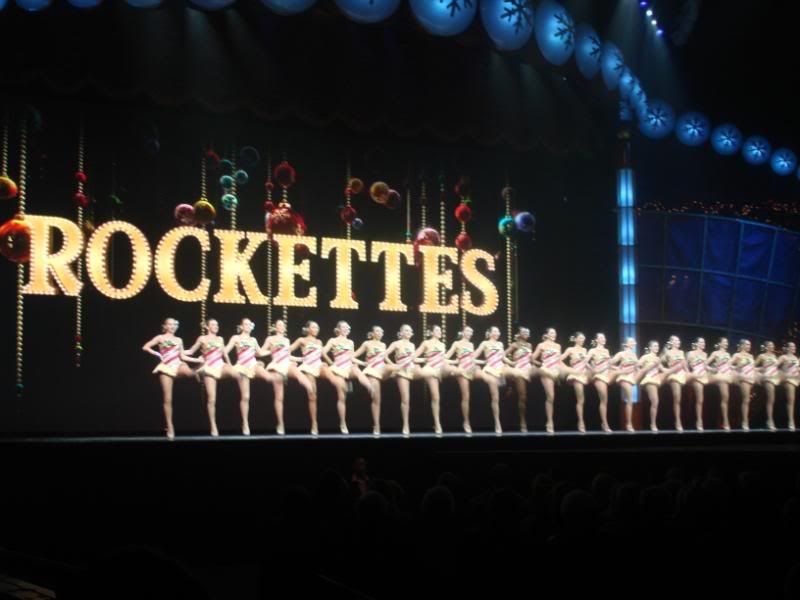 That's right! Mom took us all to see the Rockette's!! It was an awesome show!! I will share a few more pics ~ enjoy!!