That is what the ad in the paper said, so you know we were there!
We left out Wednesday morning and headed downtown to the state capital. The roads were not closed off, so we drove around down town, since we are never down there. We got to the capital and were still quite a bit early, so we decided to go in the capital for a quick tour.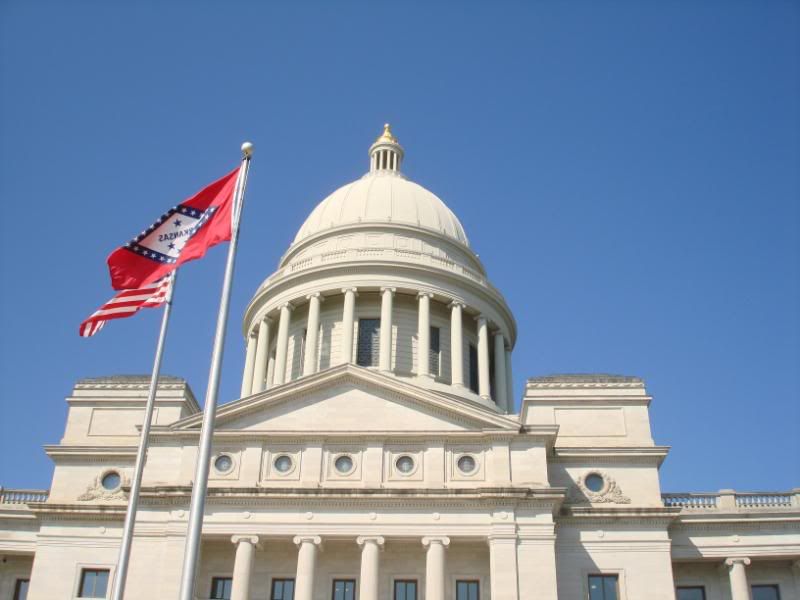 It has been a while since we were there and the kiddos did not remember it. We went up and down the stairs, looked around at all the busy offices and they loved the center, looking up, then down at the rotunda part. Upon leaving, the lady at the visitors desk gave the kiddos all flags. They were pretty excited about these -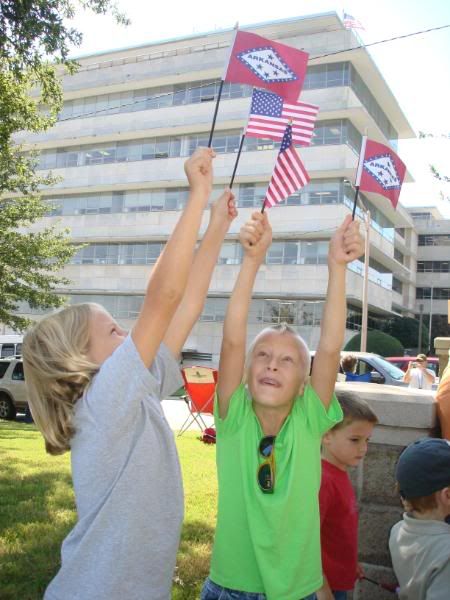 and it gave them something to do while we waited. There were 4 kiddos all together and they were really good waiting.
Once the parade started, the flags went in my pocket so they could cover their ears...do you know just how loud 40 fire trucks - all with sirens on - can be. They were coming down Capital Ave towards the capital, so I think with the way the layout is, the noise also bounced back at us....
Here are a few shots of the trucks coming up Capital Avenue: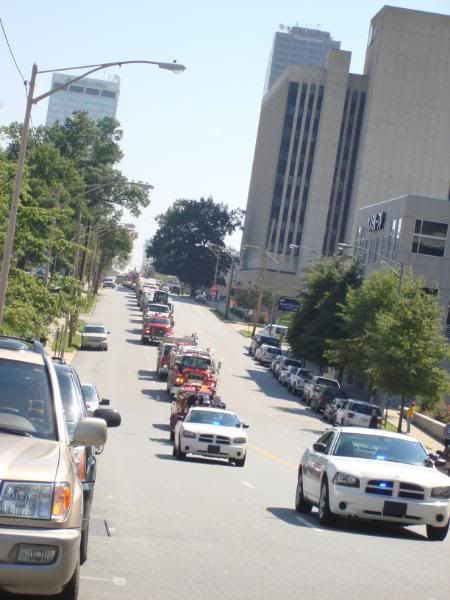 Here is the statue being brought in: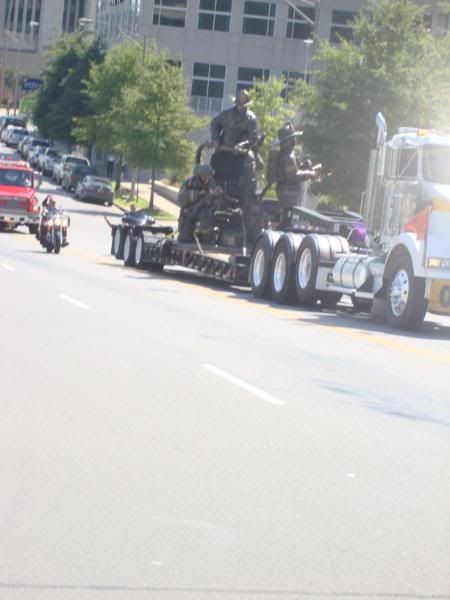 We were able to get up close to the statue, so I was able to get some really good shots.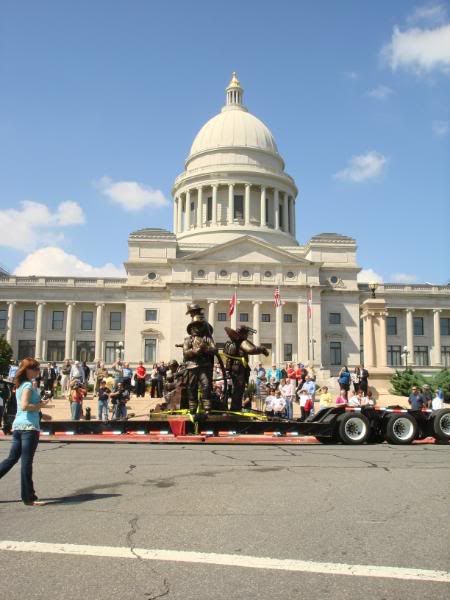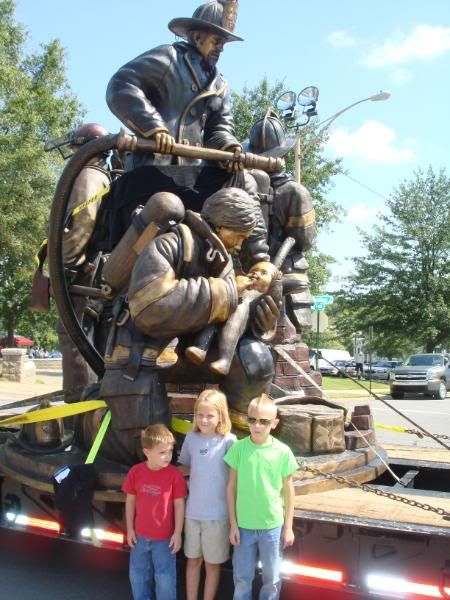 It is an absolutely gorgeous statue and of course, my pictures do not do it any justice at all. The plans are for it to eventually end up on the west side of the capital in the area that is called the Captial Mall. They are hoping to start breaking ground on it in November. The nozzle in the hand of the ff in the center will be part of a fountain.
On another note along with this - me and the 3 kiddos I was there with were in the Thursday's paper! We are in between the statue and the capital building and the photographer got us in the shot!
Here is mor information on the Arkansas Fallen Firefighter Memorial if you are interested.