My goal for this year is to have Friday's be a light day and try to have a field trip or fun outing that we get to go on. In between errands of course! This Friday, we chose to visit theJacksonville Military Museum. My original intent for this trip was because the book Grandfather's Journey, talks briefly about war. I am hoping to spark some history- specifically wars - in my kiddos - since our history goes into quite a bit of war.
Anyways, the trip was more sucessful than I thought it would be, we met several other homeschool families there and all the kiddos - even mine! - were pretty interested and we stayed for a long period of time.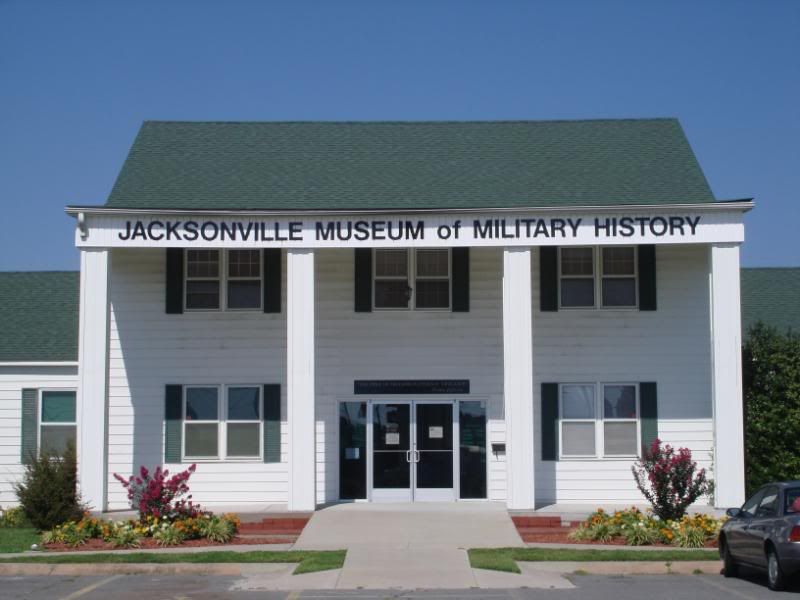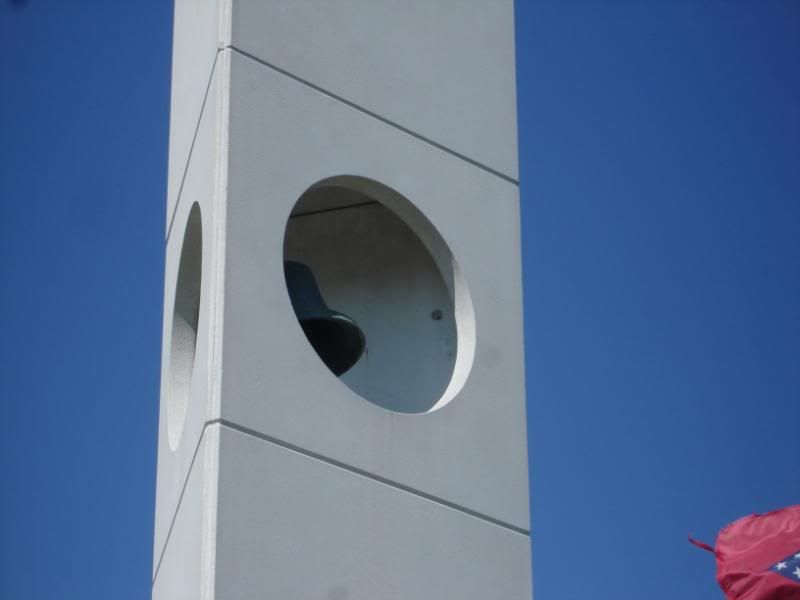 He looked like a turtle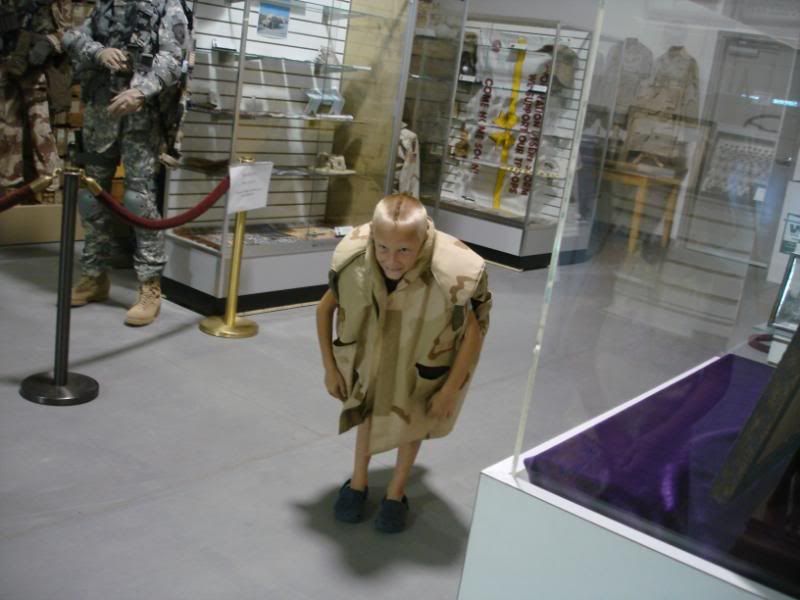 Now I know why - it was HEAVY!!
We planned on leaving there and going to a park, but everyone flaked out on that except us and one other family, so we just went to their house for lunch. We hung out there for a while, then we left to the library and to pick up a few groceries, then home to finish school work.
While I read Grandfather's Journey for the last time, they finished their coloring and cutting of all our pieces that we have worked on this week with the story, then I helped them get them all together and add them to their passport we are working on. It is a combination of notebooking and lapbooking. We have it designed like a passport and I am using a story disk for their counrty stamp and they are adding everything pertaining to that book in there. It is just a spiral bound scrapbook that we are using.
We also have 2 different spiral bound scrapbooks that we used last year for science and will continue to add to them.