We spent the day today at Silver Dollar City. We had a great time - Rog and I are ride-riders and the kiddos are for the most part. We talked them into going on Fire in the Hole. Sis hated it, from the time I started screaming and giggling, she was crying. Ry liked it ok and we talked him into going again, but I am not sure that he really wanted to go...he did...and laughed the entire time. There were plenty of other rides as well. One of the smaller roller coasters about did Sis in. She was prety queasy after that ride. We rode the rapids - Sis and I got SOAKED! Rog and Ry were dry, so they wanted to go again...
Sis and Ry made a wax hand - they turned out pretty cool. Ry was scared to do it at first, but he is glad that he got one.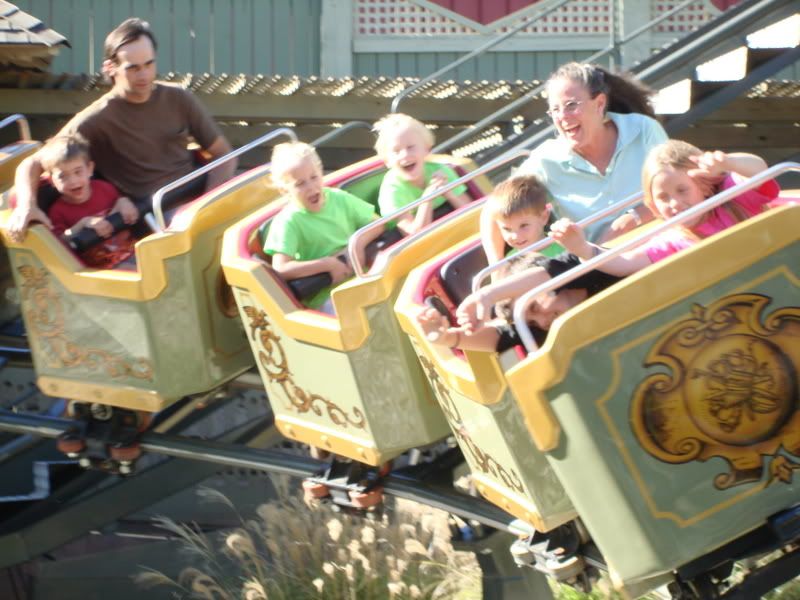 This was the ride that did her in - her and Ry are there in the middle in the matching shirts...you can see by her face that she was not enjoying it...and it was a pretty small rollercoaster...not as bad as some of the others that she had ridden.