We headed out for Branson this morning...our original plans were to leave early enough to meet up with my friend Melissa, but once again, we ran into a small conflict and were not able to meet - We will one day this side of Heaven Melissa!!
On the way up, we stopped at Grinder's Ferry - part of the Buffalo River. The river was down, so we walked out to it, and even into it. I thought it was a bit chilly, but the kiddos waded thru it and had fun. The temp was right at 80 out, so it wasn't to cold for them to be playing in.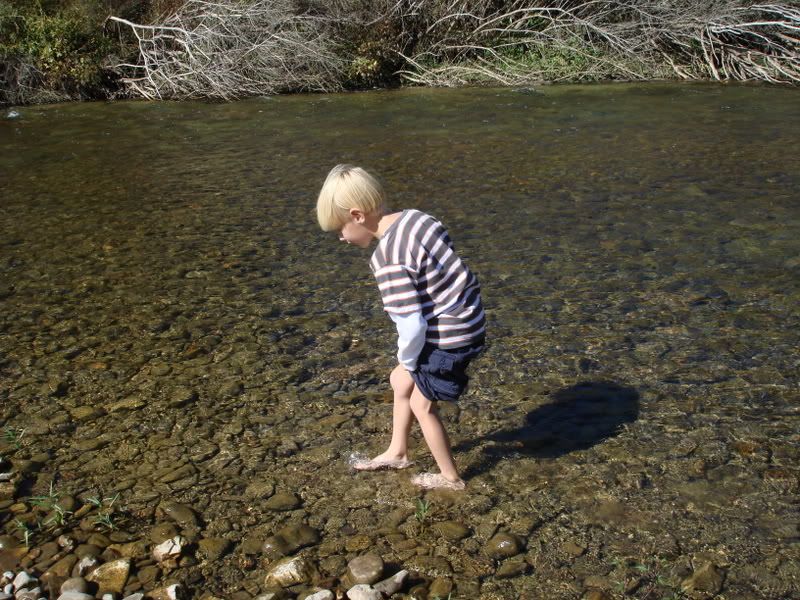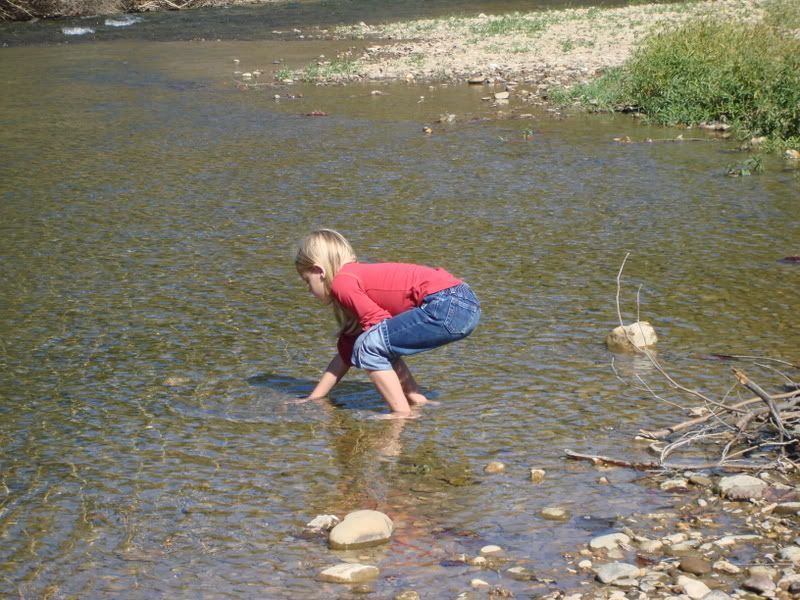 We made it in to Branson, well, not really to Branson - we were staying at Big Cedar, which is about 30 minutes before Branson. We had dinner at my inlaws cabin and they all went to the welcome bonfire while I stayed and cleaned up. The kiddos will be staying at the cabin with inlaws, Rog and I have a studio room across the lot.