What a busy day ~ we slept in to start with...then, once we got up and going, we loaded the Jeep and headed out to Rog's Deer Camp. He needed to go down and check his feeders, fix a few things with his stands and change out the cards in his 2 tree cameras. (The only pics he got was him taking the card out...hehehe). It had rained just enough over the past week for there to be some mud to splash thru.
A grasshopper caught a ride on our windshield wiper ~
Then, we splashed thru a big mud puddle (this was going back thru it - it splashed a bit bigger the first time thru) ~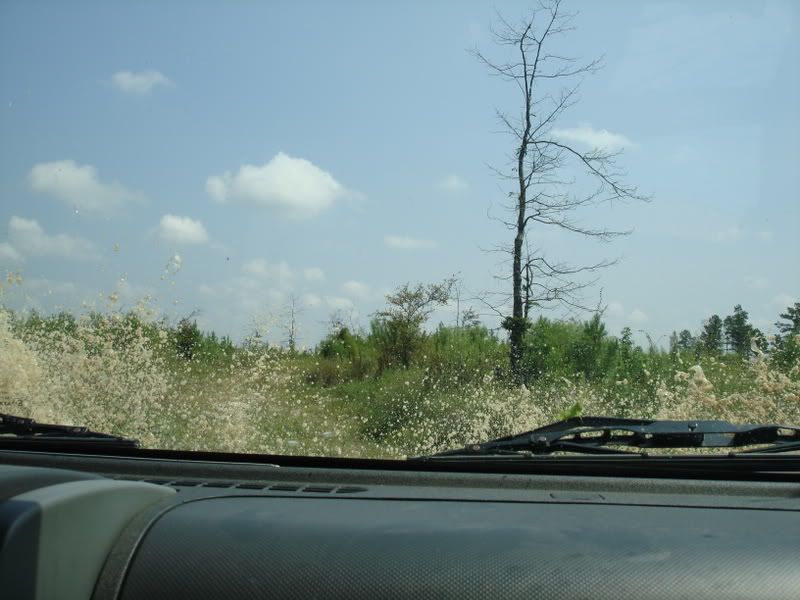 We came upon a creek to drive thru -
It wasn't too terribly deep - I opened my door to see how deep it was....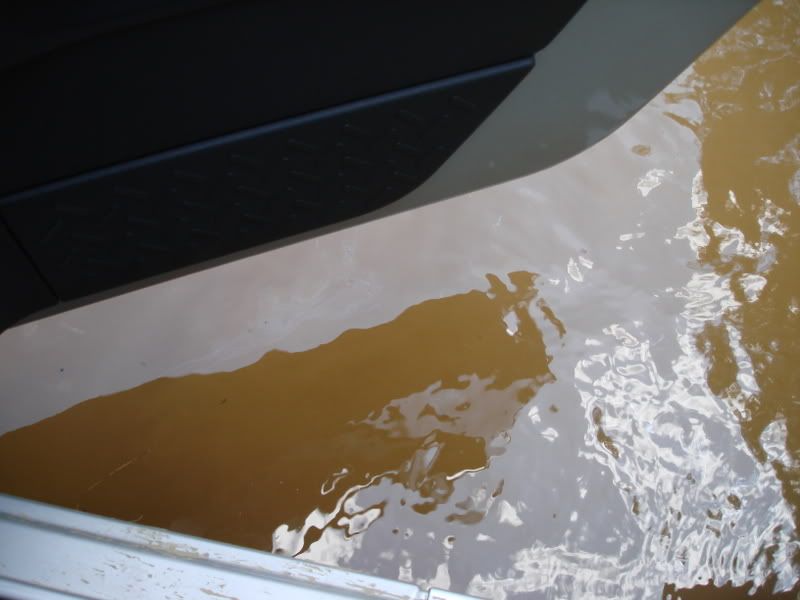 Doesn't it look like we had fun ~ I know the kiddos sure did....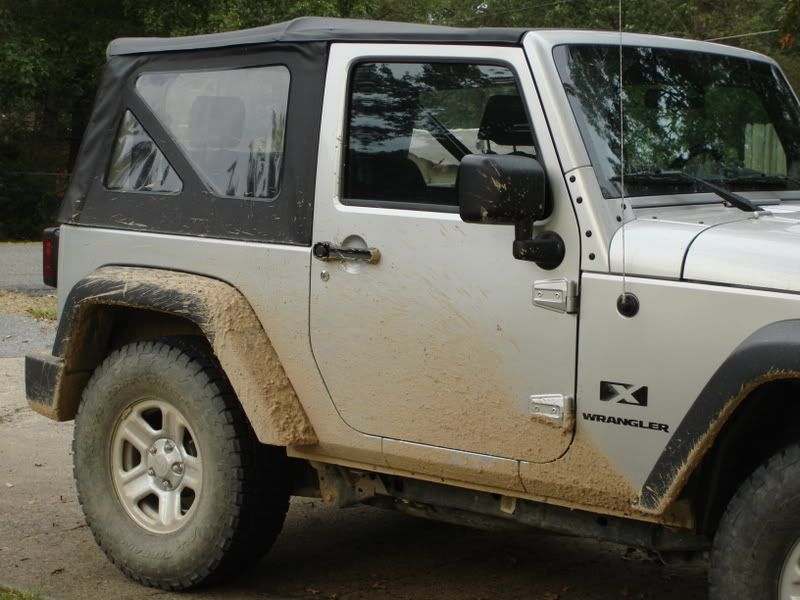 Here are a few random nature pics that Sis took while we were waiting on the boys to come back from one of the stands: