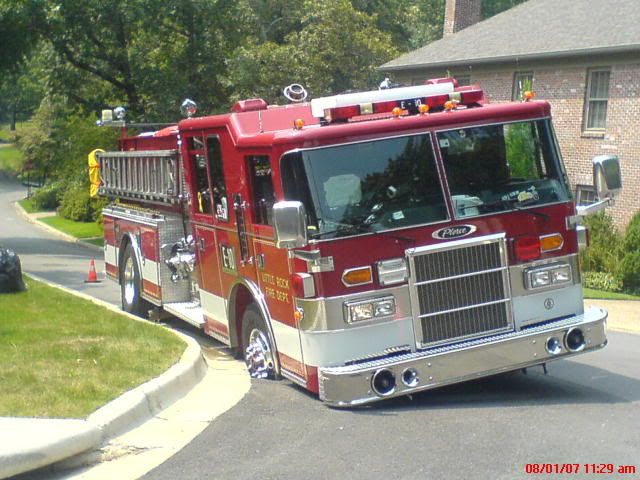 This is my hubby's firetruck. They were leaving a call and, as you can tell, hadn't got very far (they are still really close to the curb in the back) when the road under the front tire sunk underneath them.
It made the local paper, showing the city mechanic taking the front bumper off the truck s they could remove it from the hole. The paper also mentioned that the storm drain was brand new - I am guessing that has something to do with this?
Hubby and his driver and captian were all n the truck at the time, they thought they had hit something. His driver took many pictures with his phone, this was the one he sent me. If any others show up, I will add them to this post.