Rog came home from work early on Tuesday - the kiddos helped him move the woodpile. Here are a couple of things that they found...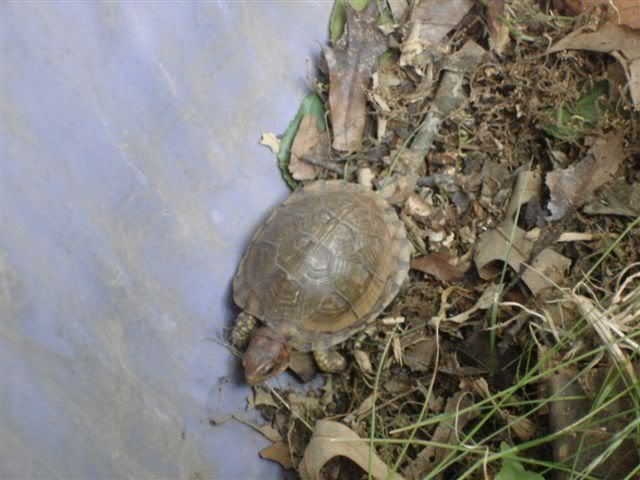 a tiny turtle....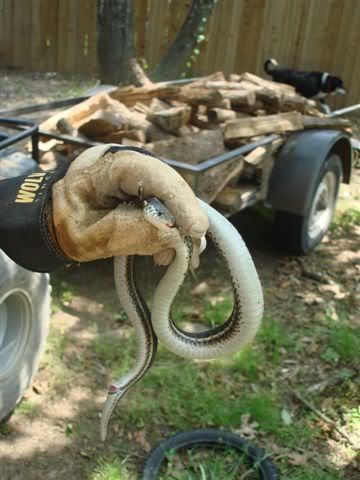 and a snake - Rog said it was a 'good snake' and he let it go in the far corner of the backyard.
The kiddos were so exctied when they saw the snake - they were really enjoying watching Rog try to catch it. Suprisingly, they only came across one in the pile.