This was the longest day of the trip - from Greenville, SC to our house was 11 hours...all the way across the long state of Tennessee...we were ready to be home, so that made it seem even longer...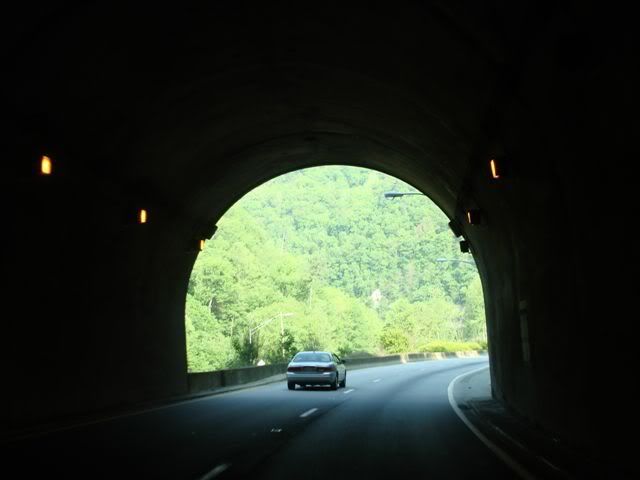 We went thru a tunnel in North Carolina.
About half way thru TN, we stopped at a rest area and had a PB&J lunch, then they crashed...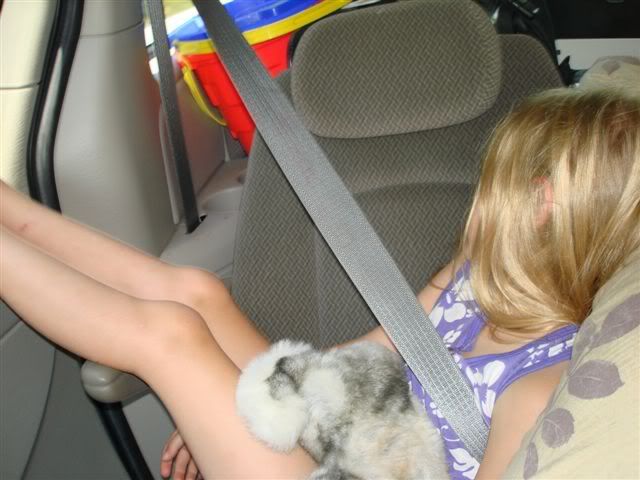 Yes, she is sideways in here seat - and she slept that way for a good while.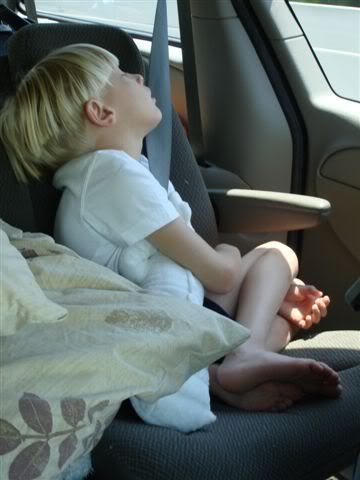 He slept pretty good for a while as well.
When we finally got home (about 7:00 pm) sitting and waiting on our front porch was a sweet baby puppy. We are not sure where she came from or how she got there, but she was very thirsty and also pretty hungry. Rog went and got some puppy food - she is about 6 weeks - and I guess we are keeping her. We asked some of the nieghbors, and no one has ever seen her before. I will post some pictures of her as soon as I get the one from vacation off of my camera.