This weekend was the Boy Scouts Cub/Dad Camp Weekend. Rog and Ry left out Saturday morning with our Den Leader (T) and his son (S) (Ry's best bud!) and headed to the camp grounds. Then theme this year was Knights of Yore. Ry had a great time. When they first arrived - they made their own dragon out of a tie.
The rest of the afternoon was filled with activities -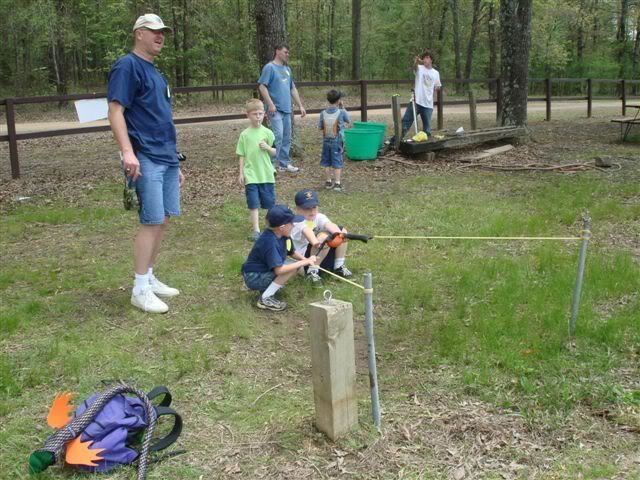 A water balloon launch.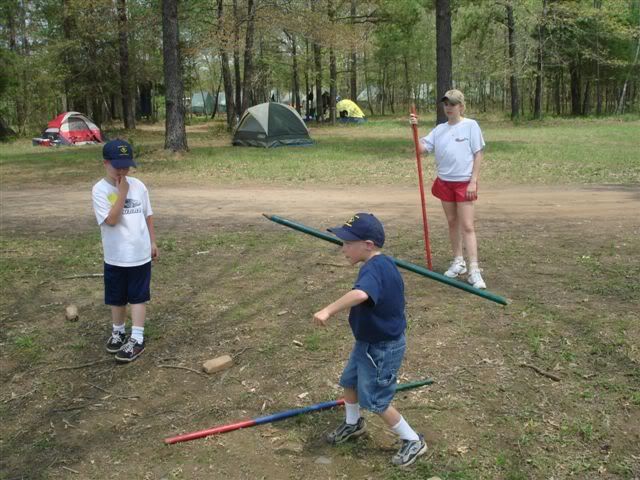 A javelin throw.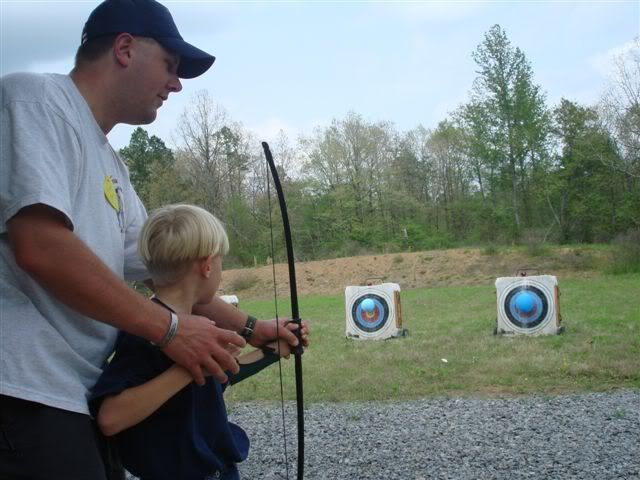 Archery - he said he never hit he balloon.
And his favorite - shoting a BB gun.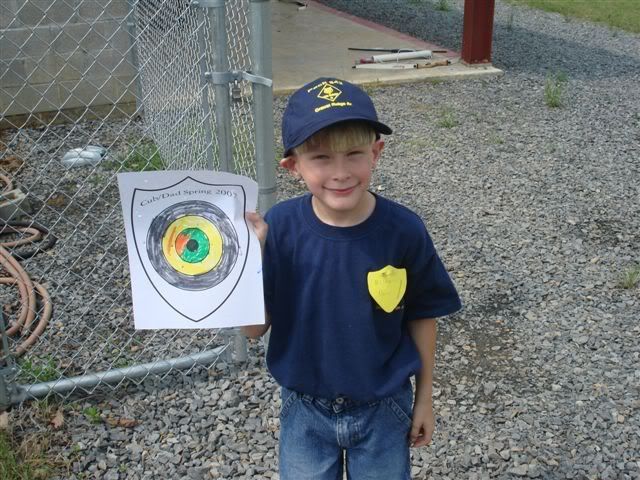 He did pretty good hitting the target - especially since it was his first time to shot a gun. All in all he had a great weekend and it was proved when he hit the bed and went right to sleep!