Sis' Girl Scout Troop got to vote on what to do with the cookie money that they raised. They chose a family park day. We rented a pavillion, a bounce around, a snow cone machine and we bought all the girls a wrist band for the FunLand that is in the park.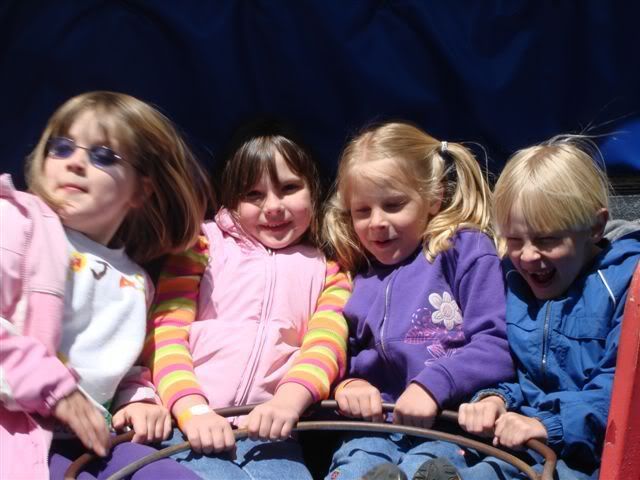 A few of the crew on the Tilt-A-Whirl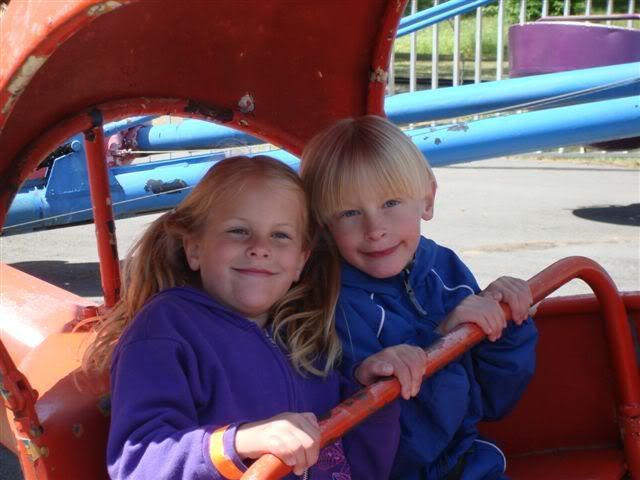 Ry and Sis riding the helicopter.