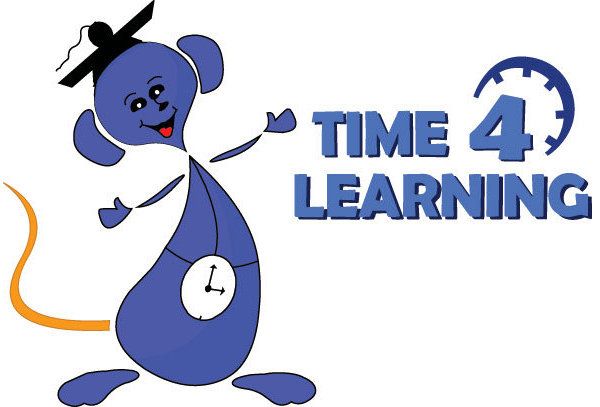 I started off 8th grade a little unsure of what direction we were going. I had/have what covers *most* of what we need, but I was still unsure about Math. When the option for Time 4 Learning came up AND they had 8th grade AND they had Math... looks like that's a good place to start to me!
I chose to Samantha work on this review for me, since Riley is my math whiz, I thought she would benefit from the extra more than he would. Time 4 Learning is set up to be a full curriculum, however, as you can see below, there are not Science/Social Studies for the 8th grade. The program allows the 8th graders to step back to the 6th grade lesson plans for these two subjects.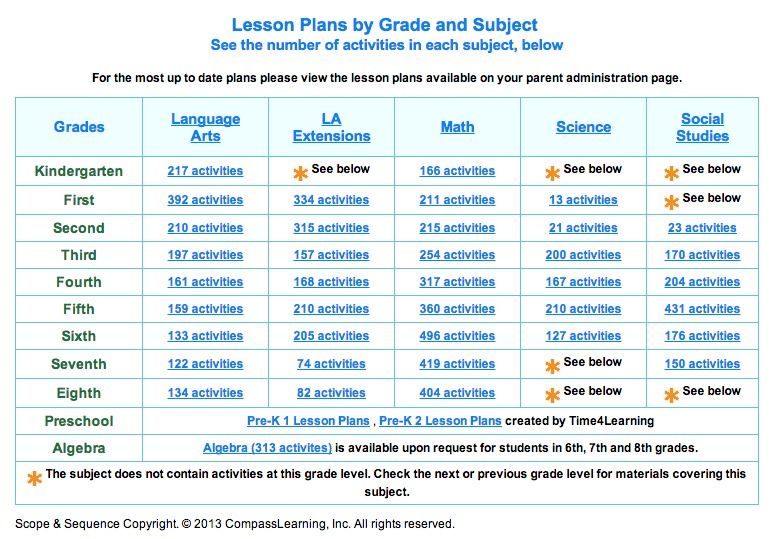 My original thought was she would use this as Math, or at least as a math supplement. As part of my lesson plans, I required her to be on Time 4 Learning for at least 30 minutes - four times a week (we do four-day lesson plans due to co-op). However, when I logged into the parent login page, I see that while she has done a bit of Math, she has also worked on a lot of the Language Arts, and even some of the Science and Social Studies from the other levels we have access to.
After playing around on the parent page, I have found where I can schedule out lessons for her. I used the Activity Scheduler and planned out the 6 months we have the subscription. While I wanted the focus to be math, I went ahead and included full curriculum, since she enjoyed it all. In the parent area, I can see where to generate the schedule, but once it has been made and saved (to your computer) or printed, I can't find where it is. Going to Samantha's page, I can find the schedule, but it pops up in another page. She can see what her assignments are, but they do not connect, she has to go back to the other page and search for the lessons.
As for her opinion, she loves it. She asks when is it time for her to get on T4L each day. She will continue to use this during the length of our subscription. The reason she has to ask, t
he logging in was a little difficult, because we could not figure out how to adjust her settings to allow the website to work under her name, so she had to login her computer under my name, which caused her to have to be at the table (which didn't make her too happy). Plus, she couldn't do it whenever she wanted to, she had to make sure I was available to get her logged in.
Reading back over this review, I do need to add that I think that the curriculum content is great. The characters and such were fun and entertaining. The lessons were age/grade level appropriate for my kiddos. I know Samantha enjoyed it, and Riley even logged in a time or two under her name to check it out. While I think it was a great supplement and time filler for us, I don't know that - at 8th grade level- it would be a good fit for us for a full curriculum.
Time 4 Learning is available for $19.95 per month with personalized demo's and a money back guarantee. You can find them on Facebook and Twitter.
I have some friends that have used the program, since the beginning with their 3rd grade son and I know that she loves T4L and her son has benefited greatly from it. You can also check out what the other Crew members are saying by clicking the link below..